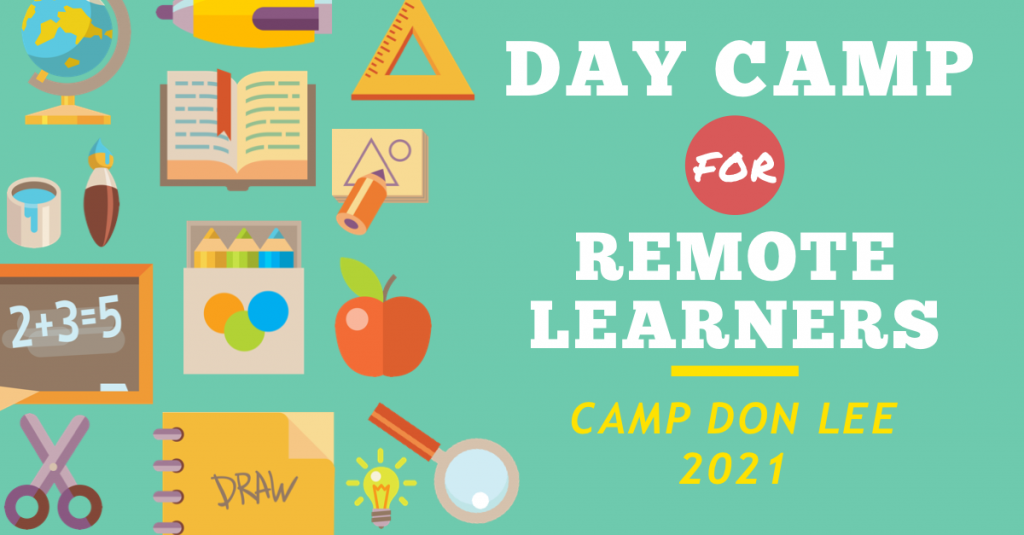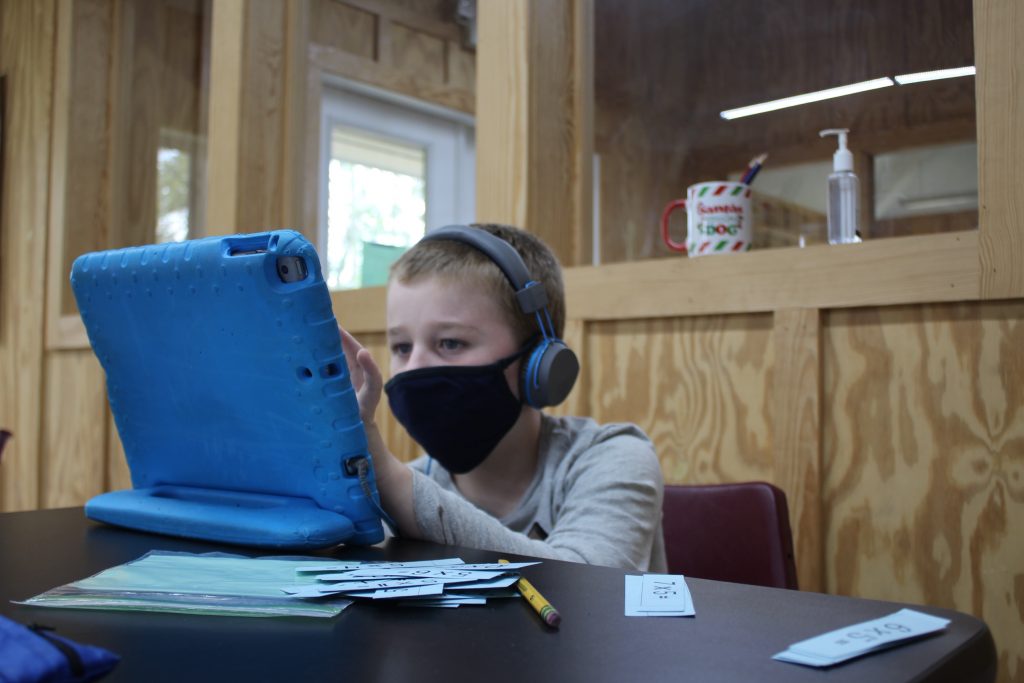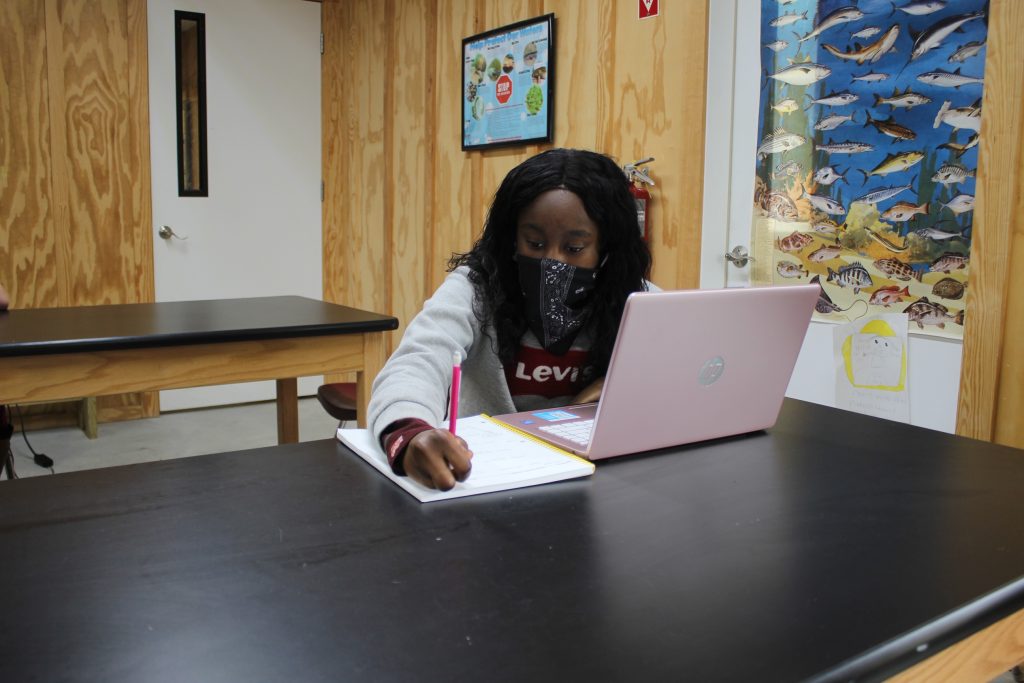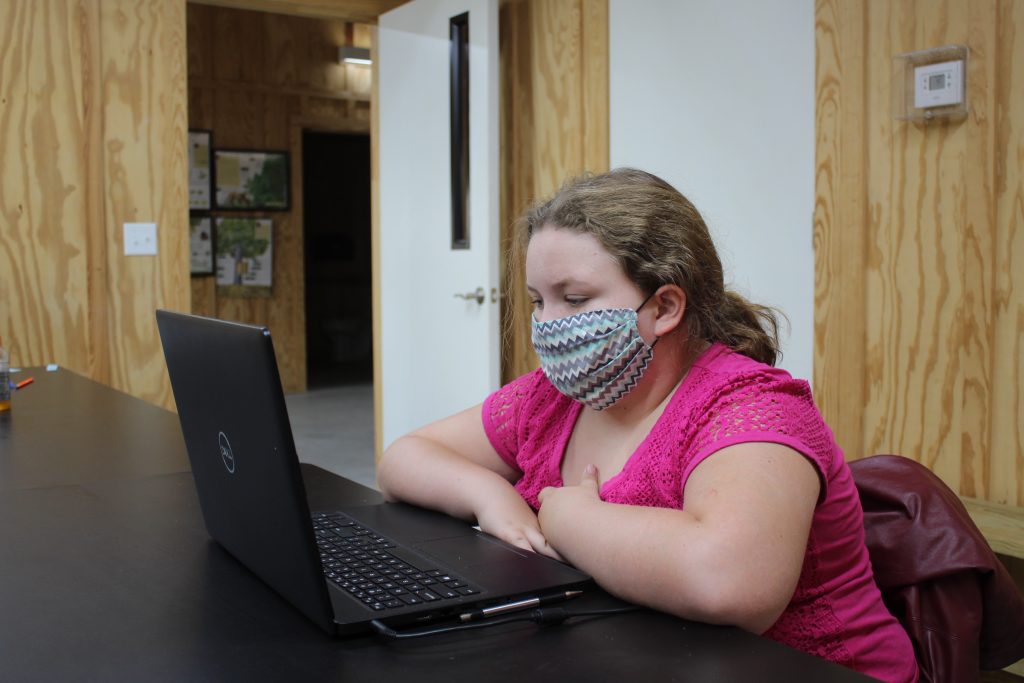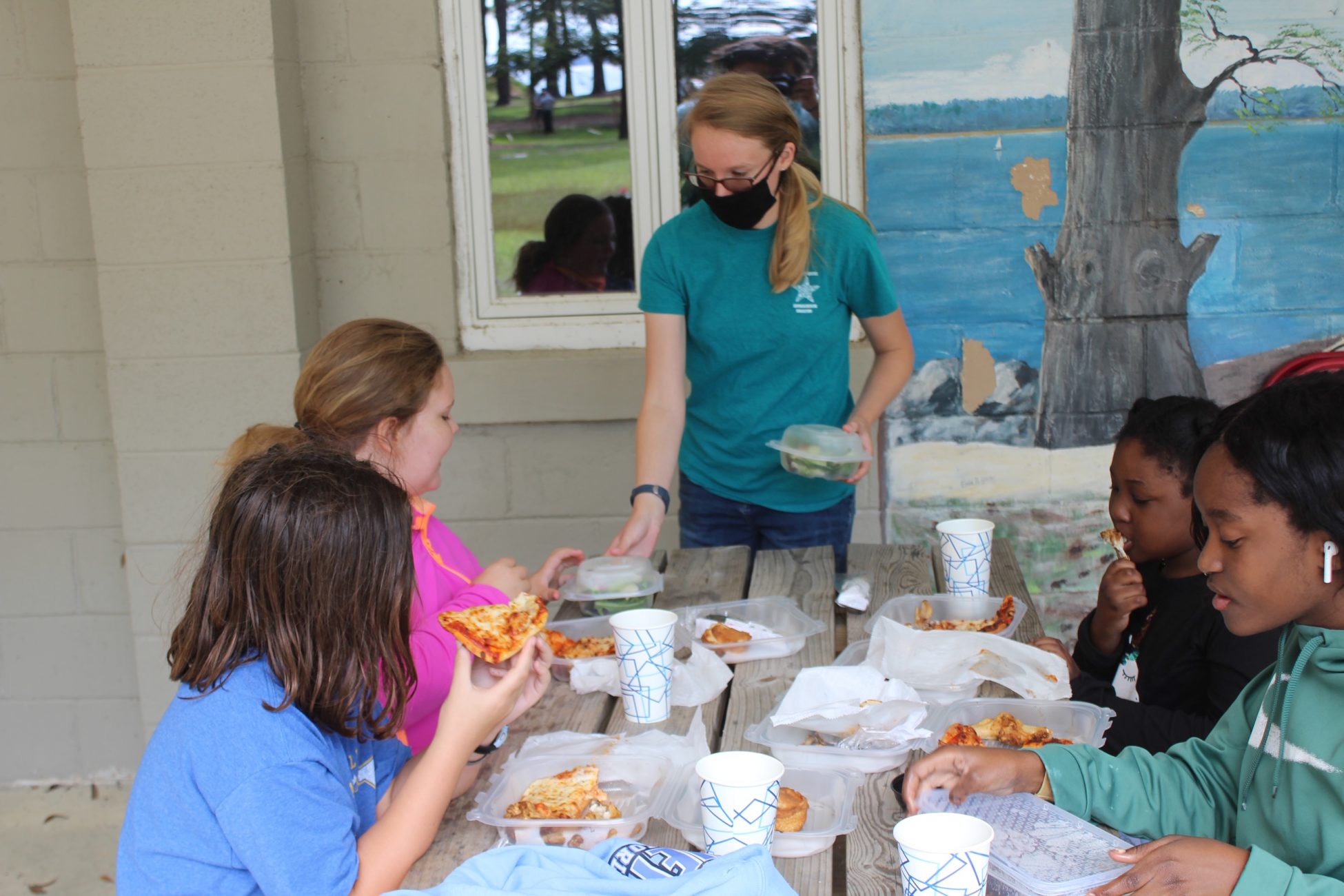 With schools moving back and forth to all or partially online Don Lee has developed a solution for families who are not able to stay home with their students as they learn online. Don Lee's Day Camp for Remote Learners is an opportunity for students in grades 3 through 8 to socialize in a safe and socially distant way with other students their age while completing their school work and having fun!
What We Provide
WiFi enabled buildings to allow students to fulfill their online school work requirements
Student to Facilitator ratio of 9:1 (facilitators are supervisors who provide support, not instructors or tutors)
Transportation by bus to and from Don Lee each day (Craven County families)
Lunch is provided in cost of day camp
Fun activities such as archery, fishing, basketball, soccer, gaga ball, volleyball, 4-square, arts and crafts, and much more
Our facilitators are also trained Environmental Educators who will lead fun and hands-on activities that correlate to the students' lessons. These are the same lessons their teachers would choose for field trips!
All staff have cleared a criminal background check and are certified in first aid and CPR.
What To Bring
Students need to bring their remote learning devices (computers, tablets and headphones are NOT provided)
Students will be required to have a face covering and follow the 3 W's recommended by the CDC - Wear face covering, Wash hands, Wait 6 feet apart
Closed toed shoes
Water Bottle
Sunscreen and bug spray recommended for outside time
Daily Schedule (flexible based on students assigned online learning times)
8:00am - 8:30am Bus Pick-up at Cherry Branch Ferry Terminal and Garber UMC in New Bern
9:00am car drop off/ day start
9:15am - 12:30pm Study Hall Block with breaks (students may bring a snack for this time)
12:30pm - 1:15pm Lunch Provided
1:15pm - 4:15pm Afternoon Activities (students may bring a snack for this time)
4:15pm Buses leave camp
5:00pm - 5:30pm Buses at drop-off location/ car pick-up time
Start Date: Give us a call for scheduling: 252.249.1106
Cost: Families will be asked to register a week at a time and a payment plan will be set up with an initial deposit and a final payment due date
$50/day or $250/week for M-F Lunch Provided
Pamlico County students can choose a half week option for $150
Craven County students will be provided with transportation to and from Camp at an additional $10/day
Some financial assistance is available to families in need by application. Please contact Missy at 252.249.1106 ext. 21.
Camp Don Lee has successfully operated 8 weeks of residential summer camp under COVID-19 guidance with no reported cases. With this victory under our belt we believe we can safely and confidently run this day camp option for our local families. Our staff will be trained to provide a safe and healthy environment for your students.
CLICK HERE TO APPLY FOR CAMP DON LEE'S "DAY CAMP FOR REMOTE LEARNERS"!
Our policies include:
Students will have their temperature and pulse oxygen taken each morning before leaving their parent's car and again at lunch time
Students who are riding the bus must sit in their assigned seat and wear a face covering
Buses will be cleaned after each use
Students will wash hands between activities and before and after eating meals
Face coverings will be worn by students and staff while inside or when they cannot maintain 6 feet of social distance outside
Each group of students will be supervised by the same staff member for the week and assigned to the same indoor area for the week
Inside areas will be cleaned by trained staff using EPA registered disinfectants each day
Students will be encouraged to be outside as much as possible (weather permitting)
Don Lee will be following the best practice guidelines set forth by the NC Department of Health and Human Services for Day Camp Operations
Don Lee will not allow the participation of any students or staff who present a fever (100.4° or higher) at morning check-in and if any student presents a fever or any other symptoms during the mid-day health check, parents must be able to pick up their student. We will have a designated quarantine area for any students who present symptoms.