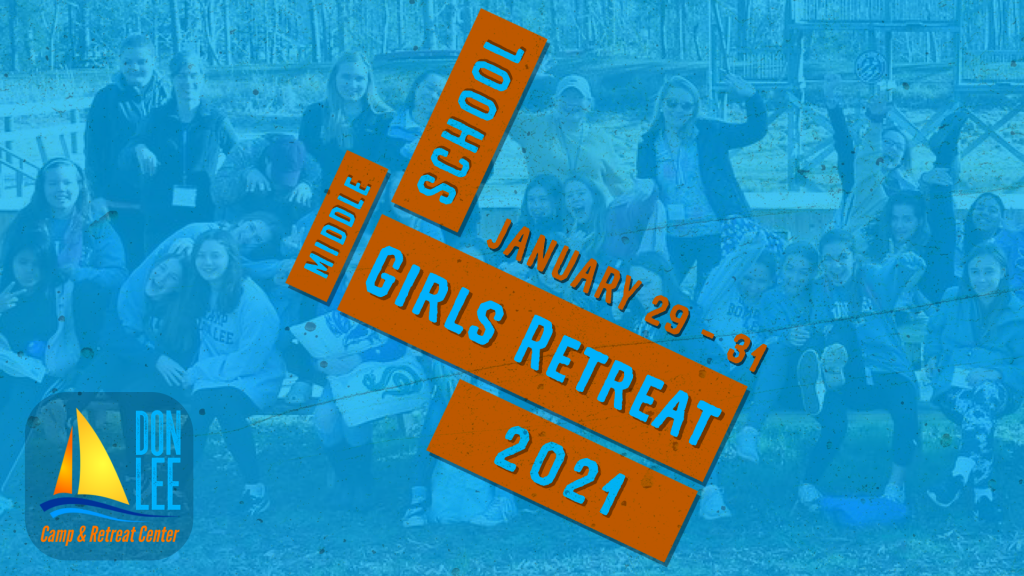 January 29 - 31, 2021
The Middle School Girls Retreat at Camp Don Lee is designed specifically for 6th to 8th grade girls
to bond with friends, worship God and grow in faith in the beauty of creation.
This retreat will help kick off the New Year with a deeper connection to girls in your church group and to Christ.
Join us for our 2021 Middle School Girls Retreat as we make new friends,
grow closer to our moms and mentors, and learn about God's love for each of us.
Register here: http://www.ultracamp.com/info/sessiondetail.aspx?idCamp=623&campCode=dlc&idSession=285040
2021 Middle School Girls Retreat Speaker - Liz Roberts with daughter Libby
Sample schedule: 
FRIDAY
7:00pm Check-in begins
8:30pm Worship/Opening Session
11:00pm Lights out
SATURDAY 
8:00am Breakfast
9:00am Worship/ Session
9:30am Small group discussion
10:30am - 12:30pm Team building & outdoor activities
12:30pm Lunch
1:00pm Rest
2:00pm Worship/Session
2:45pm Small group discussion
3:00pm Camp activities
6:00pm Dinner
8:00pm Camp dance
SUNDAY 
8:00am Breakfast
9:00am Small group
10:00am Worship/ Closing Session
11:00am Depart
CLICK HERE to watch a video from a previous year's Middle School Girls Retreat!
Covid-19 procedures will include:

Wearing masks when within 6 feet from others, or when indoors
Holding worship and activities outdoors whenever possible
Taking temperatures twice a day
Using assigned restrooms and eating spaces (each mother/daughter pair will have their own room)