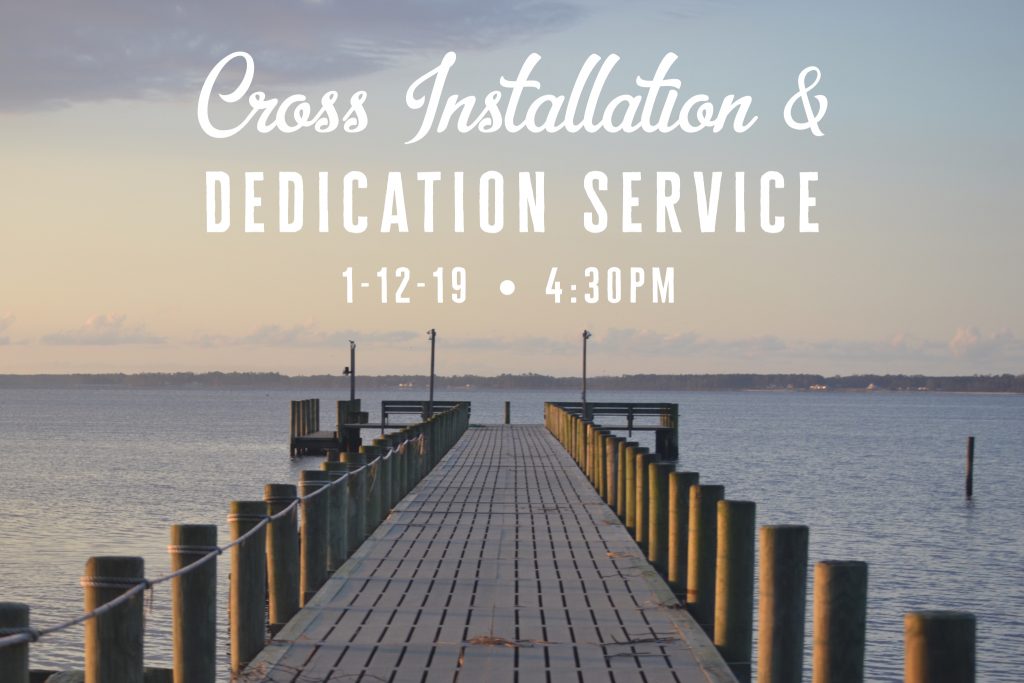 Peace to all of you as we begin the Epiphany season and our new calendar year.
Friends of Camp Don Lee and the local community are invited to attend the installation and dedication ceremony for the new cross on the end of the pier this coming Saturday, January 12th at 4:30pm. Please arrive at camp as early as 4:00pm for the dedication and attendees will also have the option to stay for dinner at 5:30pm. Dinner is by reservation and the cost is $8.50 per person. Reservations for dinner must be made by Wednesday, January 9th in order for us to prepare. You may email info@donleecenter.org or call 252.249.1106 Ext 21 and leave a message. Payment will be collected at the door.
The LIT Class of 1993 originally built and installed the cross as their gift to camp. After the cross was lost during Hurricane Florence, the class desired to come together to rebuild and install the cross. Several of the LIT Class are coming for the weekend with their families to reconnect, provide service to camp as well as the cross dedication. The group is led by one of their LIT coordinators, the Rev. Ben Williams.
If you are not able to attend, we do plan to go LIVE on Facebook for the service, weather and technology permitting.
Following dinner, we ask that folks depart camp as it will be dark and we have an extremely limited staff for our small group of 1993 LITs and their families.
If you have any questions, contact us via email at info@donleecenter.org or call 252.249.1106 Ext 21 and leave a message.
Please continue to keep Camp Don Lee in your prayers as we move through this recovery phase in preparation for our Spring guests and Summer Camp.