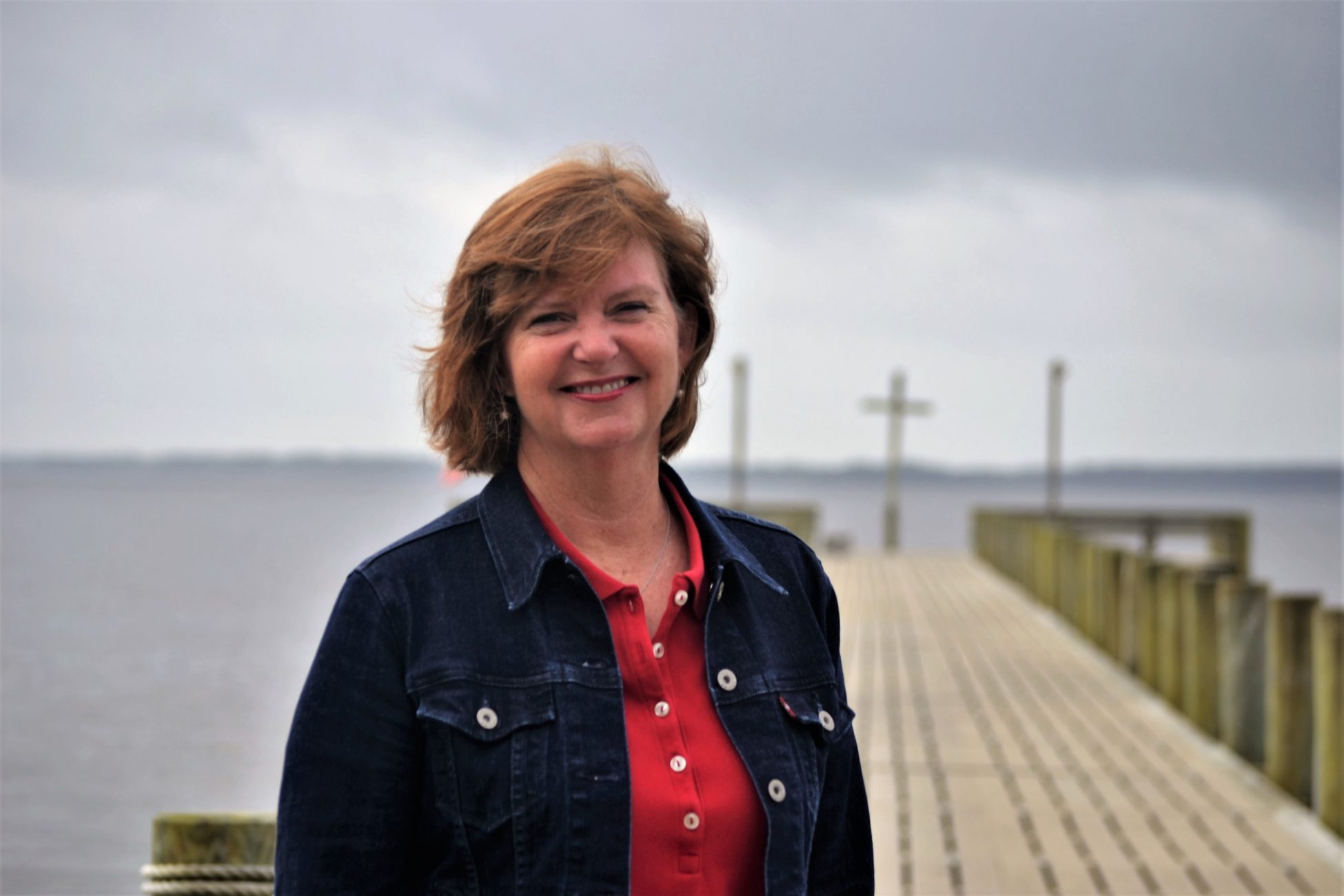 Kate Metts
Director
Phone: 252-249-1106 x 23
Email: kate@donleecenter.org
Kate grew up in New Bern, NC and in the Methodist Church. She was a camper at Don Lee as well a counselor. She has brought her son, Cooper to camp for many summers. She is well connected throughout the NC UM Conference. Personal experiences at camp have allowed Kate to fully understand the spiritual, life-changing impact that camp has and the very foundation upon which this ministry was built.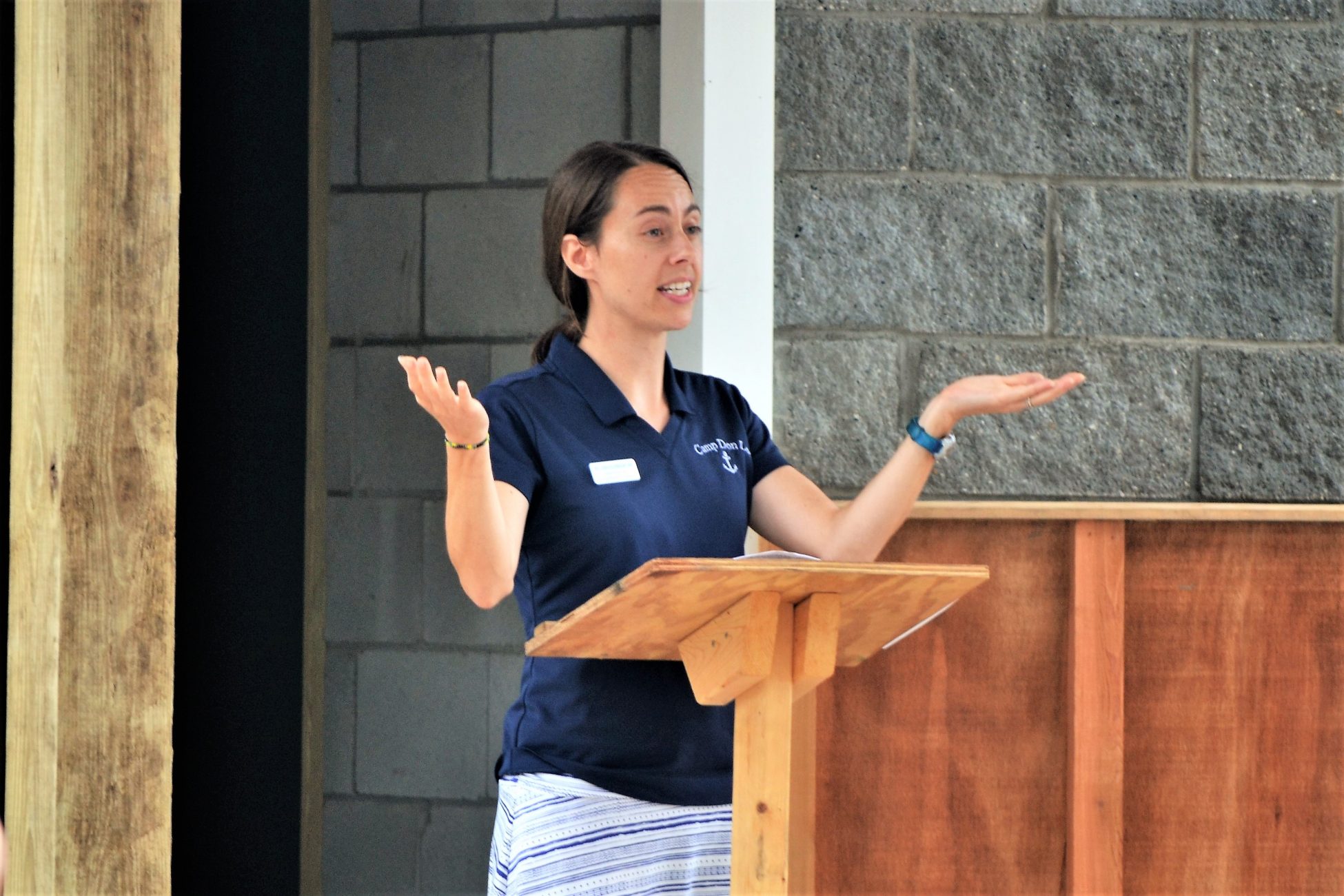 Laura Goldenbaum-Yang
Assistant Director for Faith Formation and Environmental Education
Phone: 252-249-1106 x 31
Email: laura@donleecenter.org
Laura grew up in Massachusetts where she attended and worked for many years at a United Methodist camp in the neighboring state of Rhode Island. She graduated from The College of William and Mary with a degree in environmental geology because her major had the most field trips. Her love of the outdoors and camping ministry has taken her far and wide, including teaching environmental education in California, leading confirmation retreats in Texas and eventually leading her to study camp and retreat ministry in seminary. On her first day of seminary, she met a handsome student from Hawaii, Dae Won Yang, who became her husband in August of 2010. She and Dae Won both graduated from Drew Theological School, Laura in 2010 and Dae Won in 2009. After earning her Master of Divinity in 2010, Laura directed programming at a camp for underprivileged children from NYC and then served as the Spiritual Life Specialist at a United Methodist camp in upstate NY. She and Dae Won are excited to be at Don Lee and to have the chance to learn to sail something bigger than a sunfish.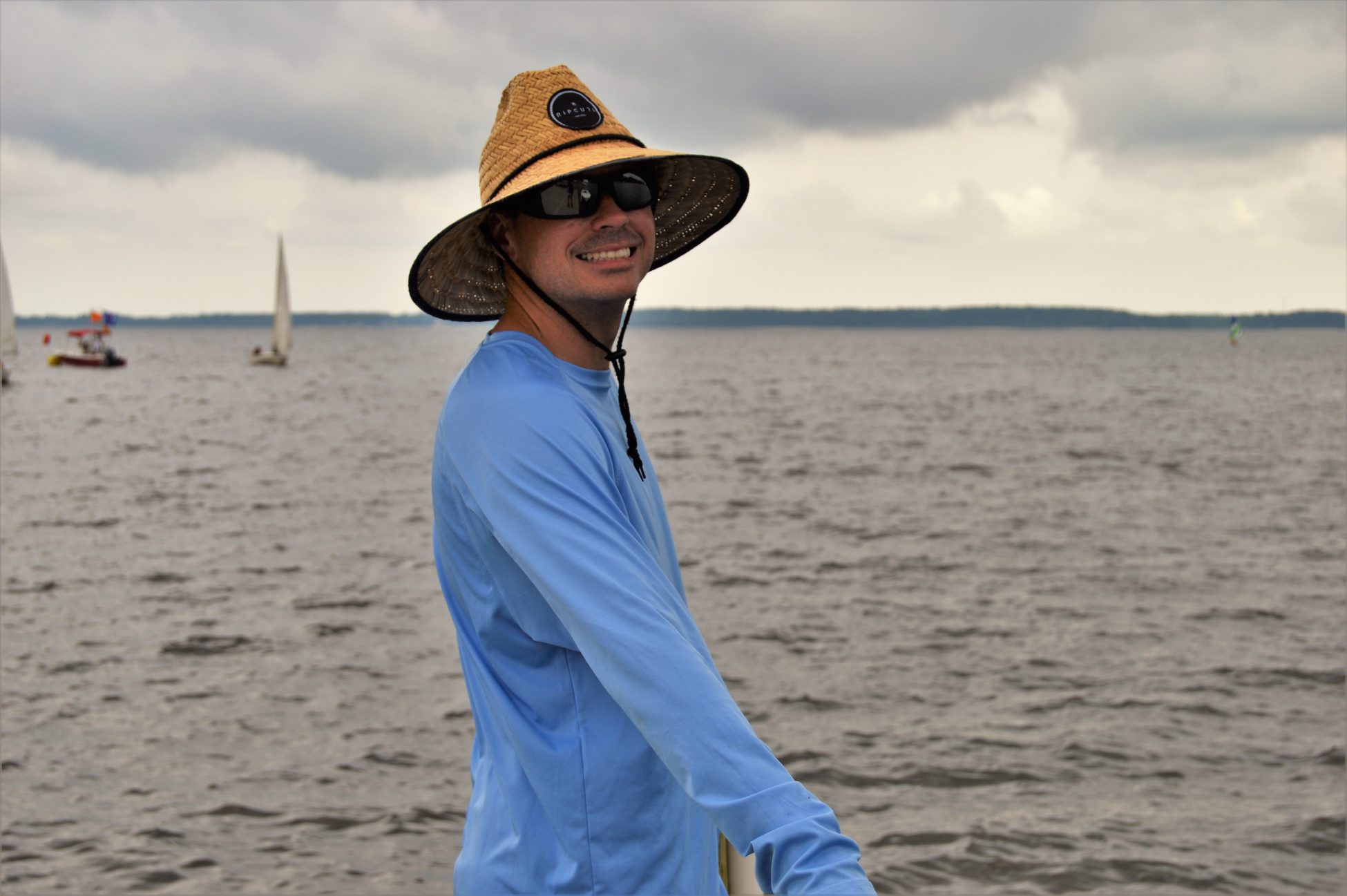 John Delamar
Assistant Director of Sailing Programs
Phone: 252-249-1106
Email: jdelamar@donleecenter.org
John was born and raised in Pamlico County. He has been fascinated with the water since he was a small child. John has spent countless days exploring the Neuse River, Pamlico Sound, and its surrounding areas, searching for fish, and enjoying the unique environment which he calls home. After five years years at UNCW and about ten thousand hours of documented surfing time, John worked as a dock master at Bald Head Island Marine, owned a small construction business, and spent many hot summers at a local boatyard. John was an LIT at Don Lee Center in 1997 and could have never guessed that one day he would be back in a leadership role at Don Lee. BUT, here he is, striving to make the Don Lee sailing program a legend...or at least, really cool.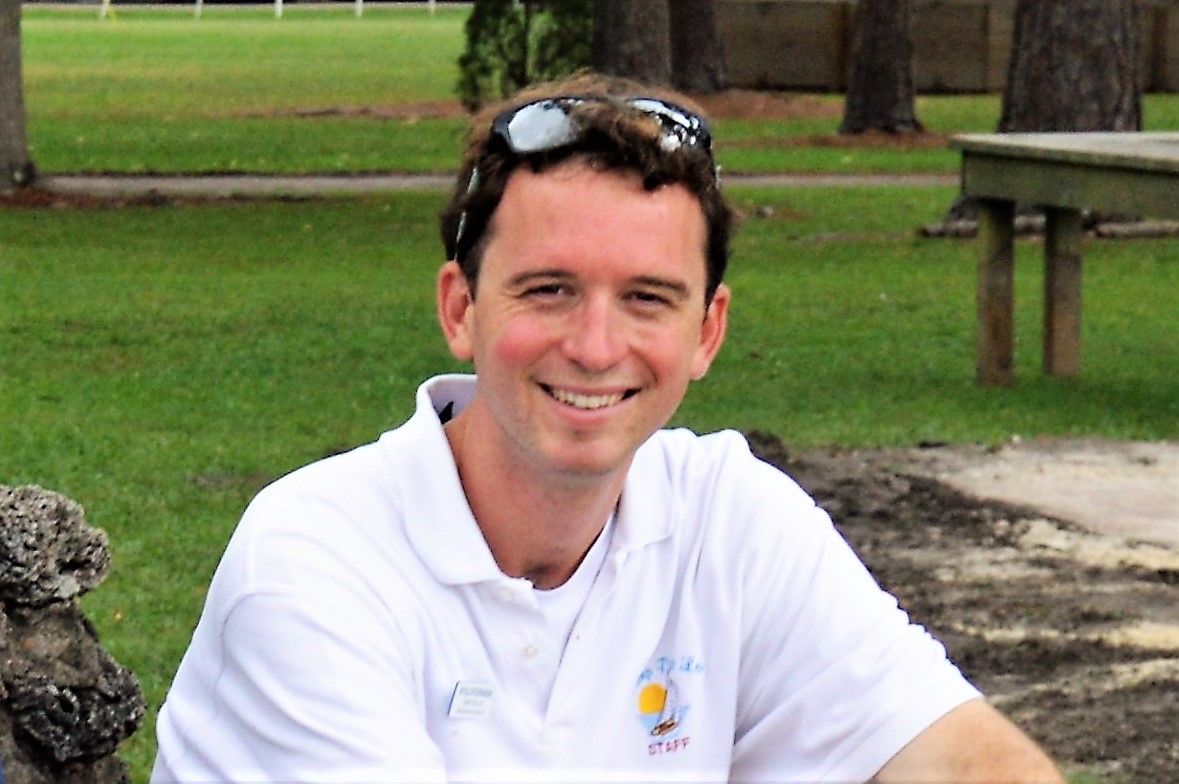 Kyle Stevenson
Assistant Director for Program Operations
Phone: 252-249-1106 x 27
Email: kyle@donleecenter.org
Kyle is a North Carolina native with a long history as a Camp Don Lee camper and staff member. After completing his undergraduate at East Carolina University in Recreation Management, Kyle moved down to Pamlico County to work here at Camp. Kyle loves fishing, being outdoors, and going on adventures up and down the Outer Banks every Summer with our Coast Runners and Coast Runners II programs! He currently resides in Oriental, NC.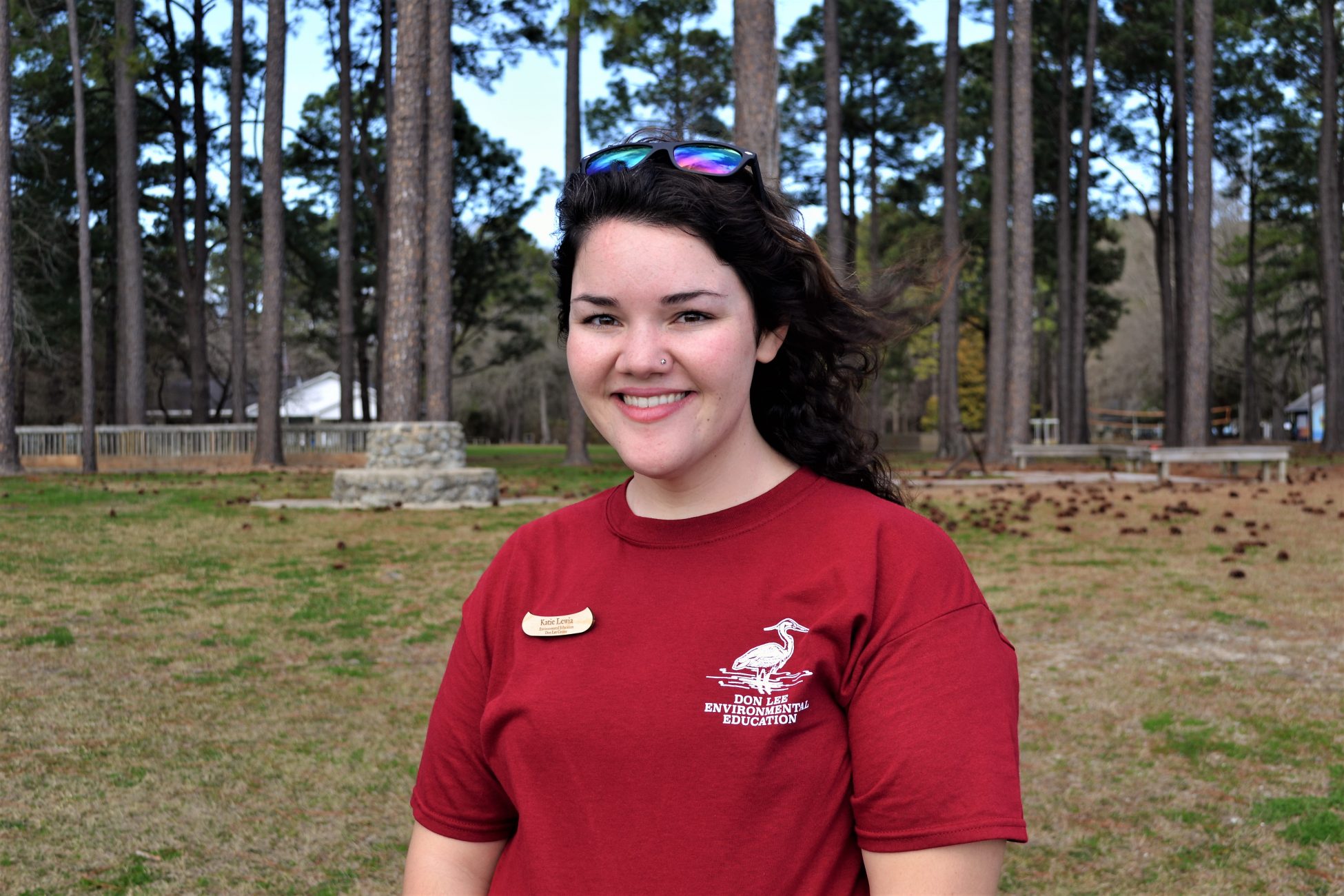 Katie Lewia
School Programs & Environmental Education Coordinator
Phone: 252-249-1106 x 32
Email: fieldtrips@donleecenter.org
Katie began working at Don Lee 2 years ago after graduating from NC State University with a degree in Marine Biology.  She grew up in Wilmington and has always loved the beach and southeastern NC.