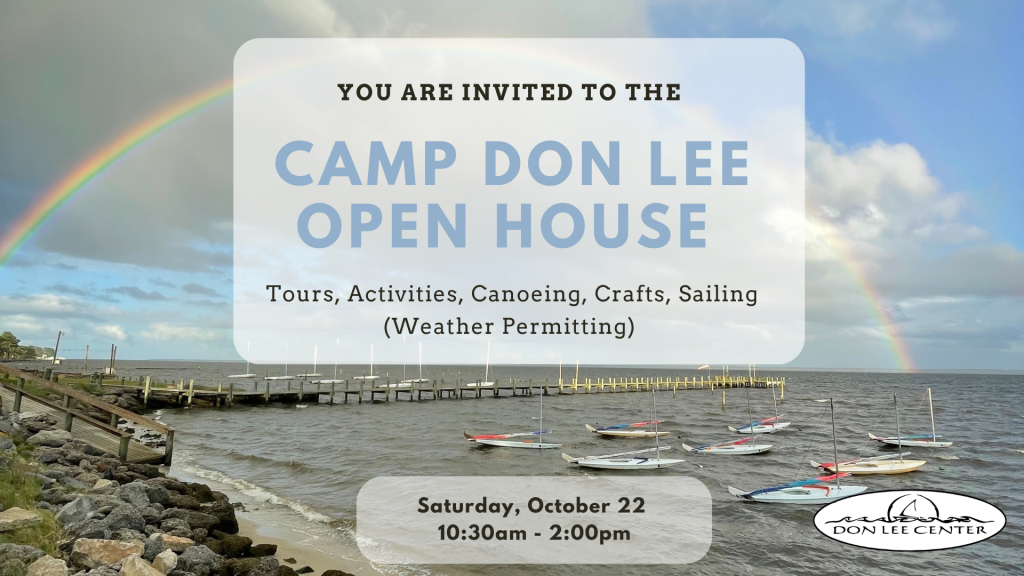 Join us for Open House from 10:30 a.m. to 2 p.m. at camp!
Tours, camp activities and the dedication of the Anna Watson Blair Medical Center will be just some of the day's events.
After 3 pandemic summers of families not having the opportunity to walk around camp, now is your time to see new cabins and other updates as well as visiting with old friends and making new ones.
Invite families interested in summer camp for 2023. We are holding this event in the fall because we were fully enrolled by February this past camp season.
The med hut dedication will be at 11 a.m. Tours, canoeing, crafts, nature and sailing (weather permitting) will be open and free of charge. A hot dog lunch on the grounds will be provided at no charge (donations accepted).
Questions? Visit our website or email info@donleecenter.org
To RSVP, please email info@donleecenter.org with the number of people in attendance.