The power of Retreats at Don Lee I remember the first time I came to Camp Don Lee - it was in November of my sixth-grade year. Local churches from all over came to Don Lee for a church retreat and my friend's church in Greensboro had come once or twice before. That year my friend's youth leader agreed that she could bring a friend, me. I remember that the drive was long (3.5 hours from Greensboro), and I remember going over the New Bern bridge and my confusion having no idea where we were headed. I remember waking up in one of the numbered cabins over by the "old" bathhouse that Saturday morning; walking out of the cabin and being awe-struck by how close we were to the river's edge. That weekend changed my life.
You see, my church didn't have a contemporary worship service nor did it have a middle school youth ministry (or maybe I just didn't know about it). But, attending a weekend retreat with my friend as a wide-eyed sixth grader was so exciting! And, looking back, if I had to pinpoint where I started taking my own faith seriously, I would point back to that retreat.
Singing "Prince of Peace", "Light the fire" and 90's favorite "Lions" (Oh, them lions they can eat my body, but they can't …SLINKY… swallow my soul); watching older middle schoolers and high school students from other churches talk about their faith and how they read the bible; playing field games with more than 100 other Christians; well, it made an impression. It connected me to a youth ministry early in my middle school career by providing the space to build some really deep relationships with other students, but more importantly adult leaders who loved me and still love me to this day. It allowed me to experience worship in a really meaningful way, and showed me how joyful, fun and ALIVE the church could be.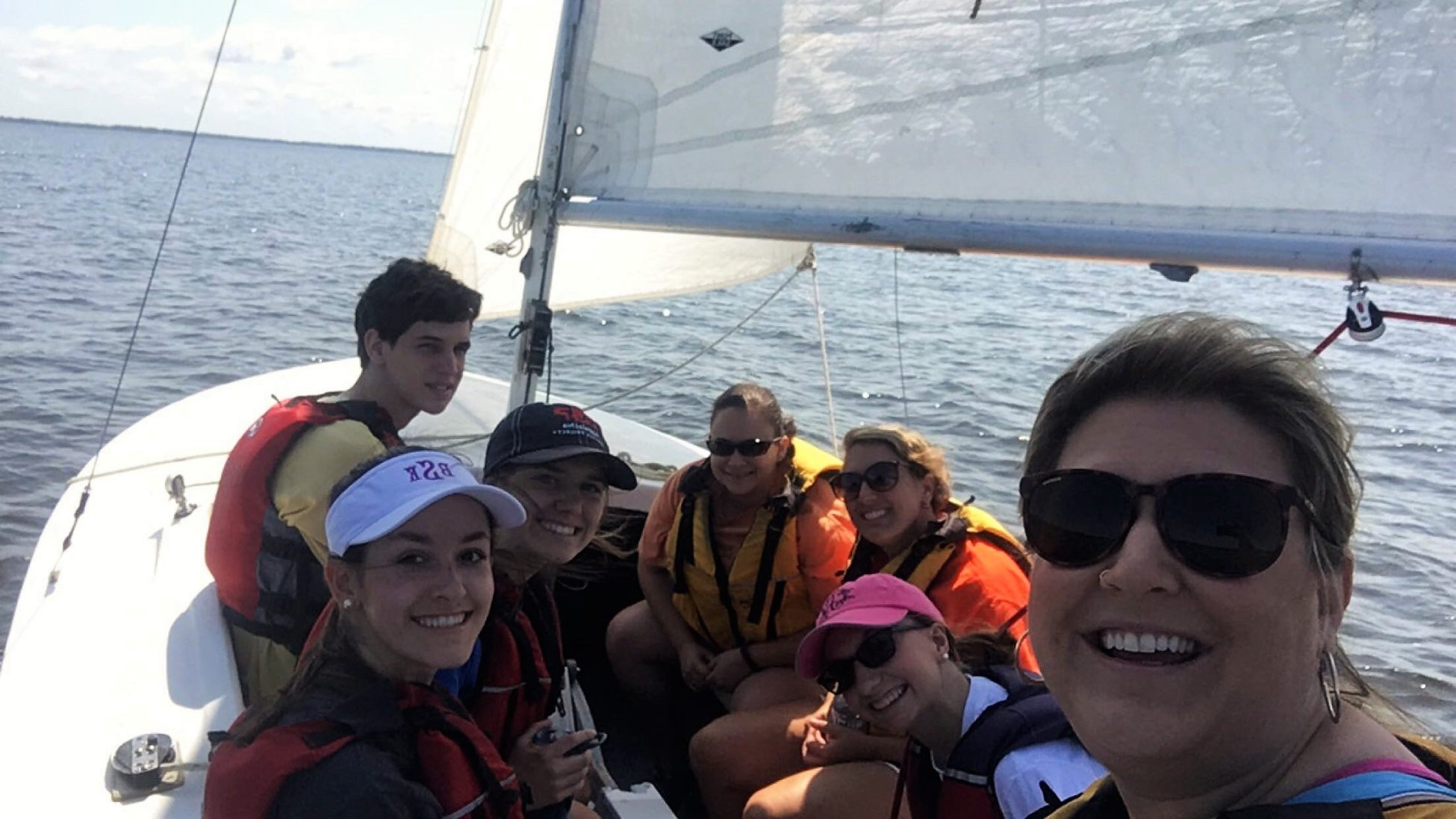 I ended up working at Camp Don Lee during my college summers, working weekend retreats as well during the year. I saw people open up to each other and to God through things like fishing, canoeing in Gatlin creek, or singing "The Crazy Moose" song around a campfire.
Now that I work in youth ministry, the value of retreating away has stayed central to the ministry I get to be a part of. At each church that I have found myself in, I keep coming back to Don Lee. The hospitality is un-matched and those views of the Neuse River hold some of my most precious and formative holy moments. I am so thankful for the kingdom work that Don Lee gets to spark, fan, and set ablaze through their retreat ministry.
Genevieve (Genny) Nadler Brooks
•Camper 2000-2005
•Summer Staff 2006-2009
•LIT Coordinator 2008
•Full-Time Staff 2010-2013