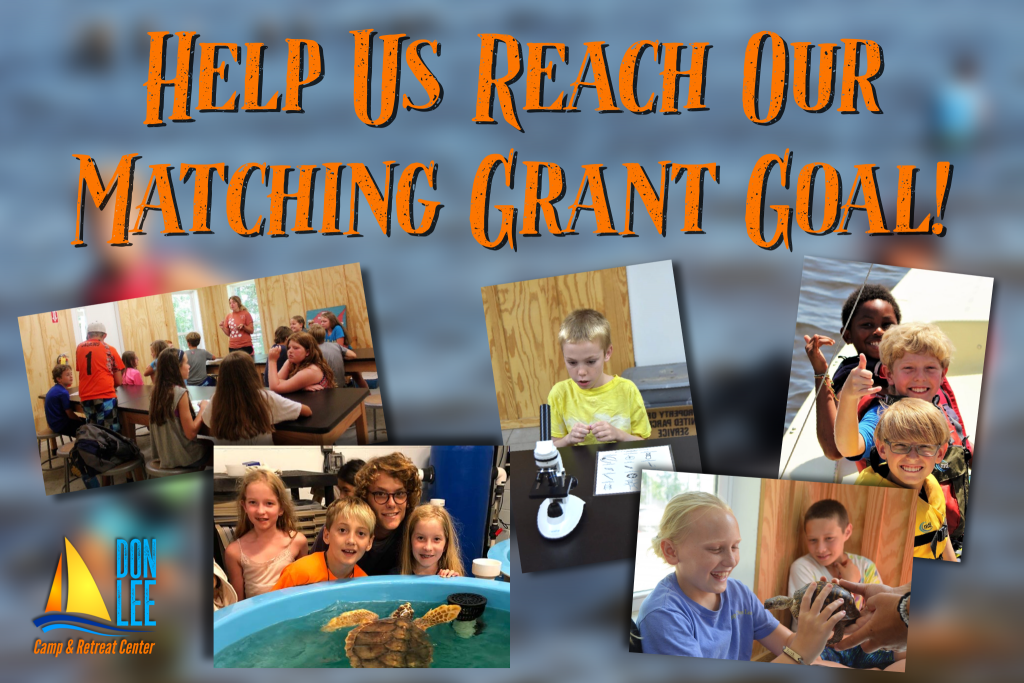 Camp Don Lee is the recipient of a $50,000 matching grant for our Environmental Education Program. We are in the process of raising the funds for the match from us. So far, we are about half way to our goal. Won't you consider a gift to camp? Your gift can be designated as you like - Campership, New Cabin Fund, Waterfront, Worship Arts or Pandemic Relief. All funds raised by the end of the summer go toward the matching grant fulfillment.
You may also wish to designate your gift in honor or memory of a loved one. We will send an acknowledgement of your donation to the honoree or another family member. You may give a gift securely below or you may mail a check to our office:
Don Lee Camp & Retreat Center
315 Camp Don Lee Road
Arapahoe, NC 28510
CLICK HERE TO SECURELY DONATE ONLINE
We are so thankful for the hundreds of Don Lee donors who continue to help make this ministry possible. God bless you!