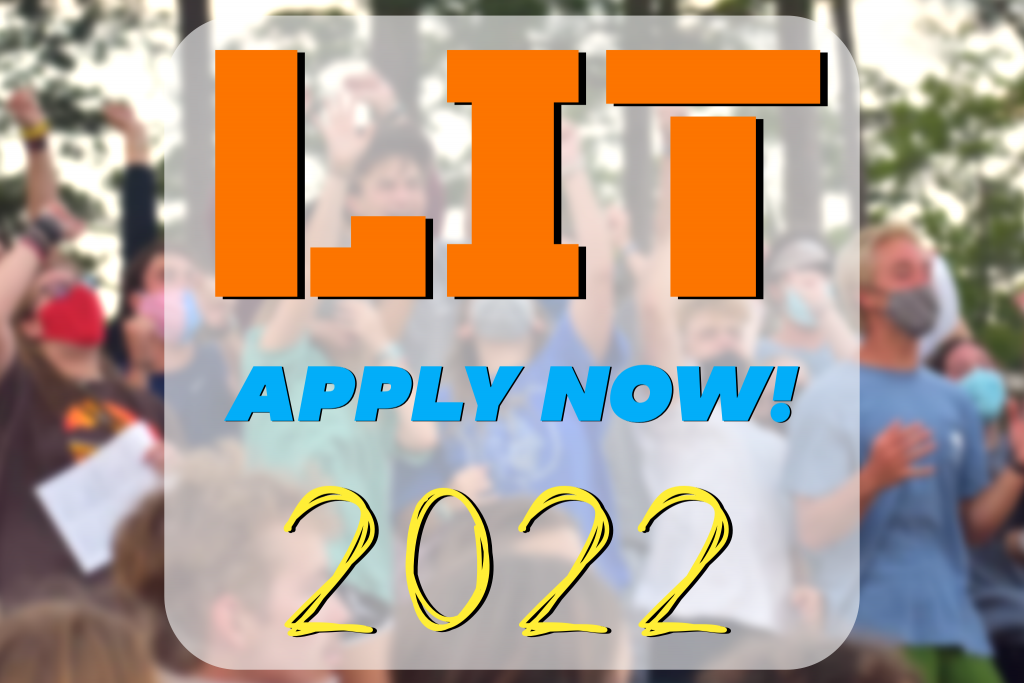 The Leader in Training (LIT) program is for male and female high school youth who have completed at least 10th grade and will be 16 years old by course completion dates. Applicants can be no older than 18 at the time they complete the LIT program.
This four-week, intensive leadership experience is well-regarded in our region and offers a memorable and for many, life changing, small group experience that challenges participants mentally, physically and spiritually. The LIT program prepares youth for leadership in their schools, churches and communities, as well as camp. LITs have the opportunity to earn Red Cross First Aid and CPR, Lifeguard, Leave No Trace training and US Sailing counselor or apply for consideration for Advanced Counselor Training (4 spaces per LIT session).
In addition, LITs work on outdoor living skills, participate in Bible study and physical fitness programs. Most of the time is spent at camp, but it is not a typical summer camp experience. Focus is on instruction for the certifications as well as other areas listed above.
2022 Sessions
Session I: June 12 - July 8
Session II: July 10 - August 5
Cost: $3800.00
16 spaces available for each session (8 males and 8 females)
LIT selection is a highly competitive process and we encourage you to submit your completed application and three reference letters as soon as possible.
Prior Don Lee camper experience is not required. Youth are selected based on the leadership potential they have demonstrated at school, camp, church or other setting. Preference is given to older, qualified candidates.
Deadline for application submission and reference letters (three required): Saturday, October 24, 2021. Applicants who apply by October 24th will be notified by November 6th, 2021 and must pay their deposit by November 15th.
If you or someone you know is interested in the Hannah Viall Scholarship Program, please go to
https://donleecenter.org/hannah-viall-memorial-scholarship-for-lit/
to learn more and access the scholarship application (due at the time of the LIT application).