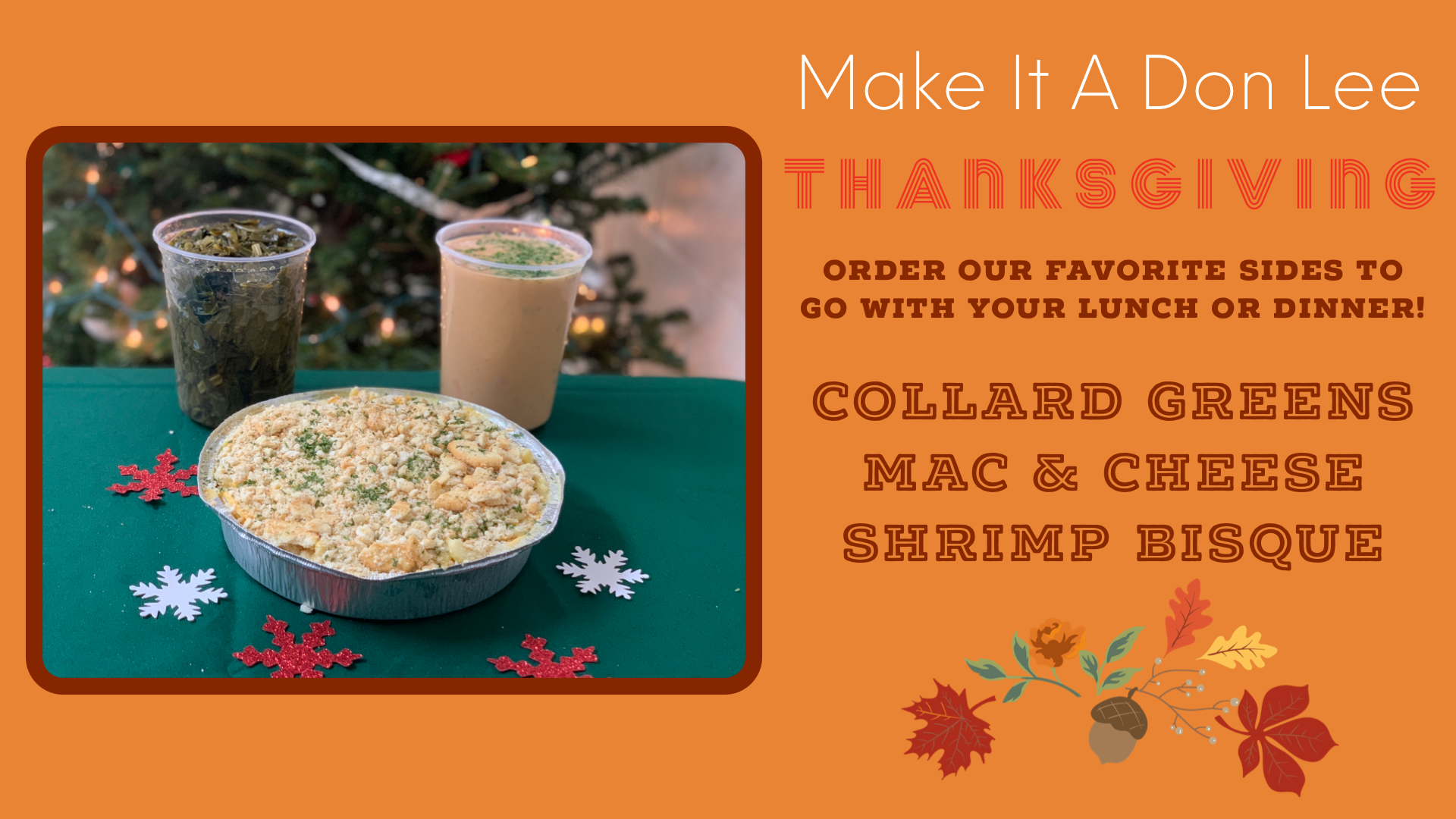 Make Holiday Meal Prep Easier - Order From The Don Lee Kitchen!
This Thanksgiving we are offering a very special Sunday Dinner opportunity - three of our favorite Camp Don Lee 'sides' will be available to take home, just in time for your Thanksgiving lunch or dinner!
Available For Pre-Order:
-Macaroni & Cheese (9-inch pan, $10.00)
-Collards (1 quart, $12.00)
-Shrimp Bisque (1 quart, $12.00)
All orders will be pre-order and pre-pay only, with quantities limited to 300 total units sold, so please place your order early. Products will be refrigerated and can be frozen with heating directions on the label.
PICK-UP IS MONDAY, NOVEMBER 23rd BETWEEN 8:00am and 10:00am
DEADLINE FOR ORDERS: NOVEMBER 19, 2020
All proceeds benefit Camperships at Camp Don Lee. This need-based fund provides financial aid so every child can have the opportunity to experience our Summer Camp ministry.
Or, contact Missy at 252.249.1106, ext. 21 to place your order.