Don't Just Get Away, Grow Together at a Don Lee Family Retreat!
Covid-19 Policies and Procedures In Place • Book Your Weekend Now!
The pandemic has caused many changes in our lives, but the need for us to be in community and to experience God's generosity through creation has not diminished; it has only increased. At Don Lee Camp & Retreat Center, we believe we have developed policies and procedures that, when followed cooperatively with our guests, can provide a fun and spirit-renewing experience for families at our beautiful location on the Neuse River Estuary. Family groups are encouraged with a maximum capacity of 50-60 people each weekend. Other retreat models will be considered, so please call with your questions.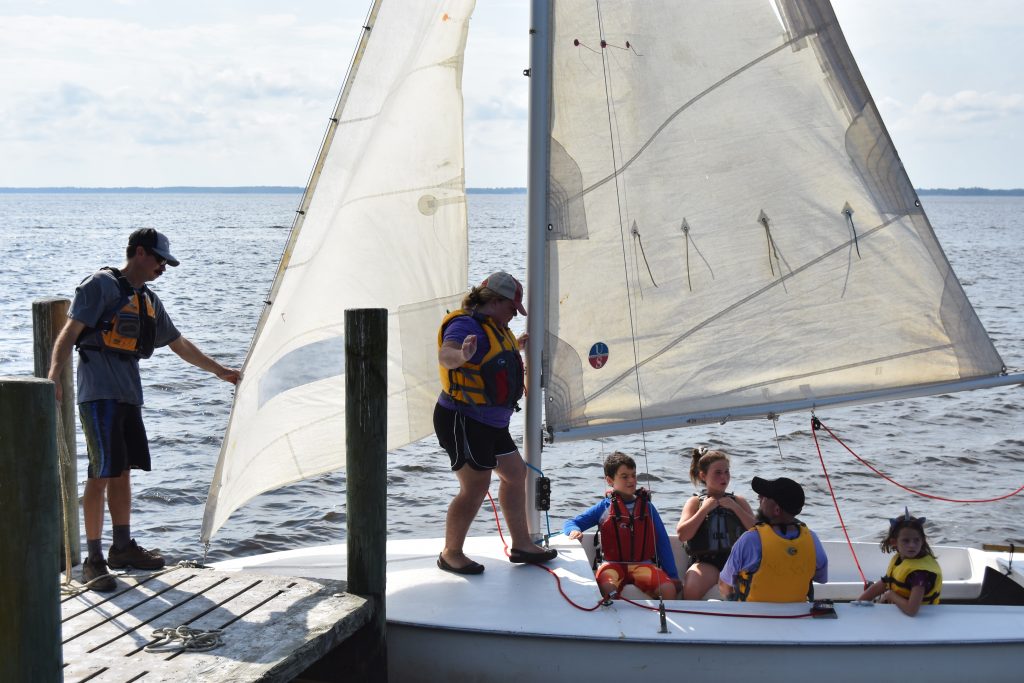 Although many things will be the same at Don Lee, there will be a number of changes necessary for us to operate safely during the time of Covid-19.
These modifications are based on guidelines prepared by the Centers for Disease Control and Prevention, the American Camp Association, the state of NC and our local health department.
Please read this information over carefully and let us know if you have any additional concerns or questions.
We recognize many people have varying opinions on the guidelines issued by the CDC, the state of NC and our health department. However, we are a ministry whose viability depends on the attendance of guests and  donations. Our experience with summer camp has demonstrated that following the guidelines minimizes the risk of infection and spread and allowed us to run 8 weeks of residential summer camp without a known incident of the virus. Should cases of the virus be traced back to Camp Don Lee, it would be detrimental to the health and well being of the ministry. We know everyone attending retreats at Don Lee loves and cares for this ministry and it is in this spirit that we sincerely ask for your cooperation in following the guidelines below.
Christ commands us to "Love your neighbor as yourself." One of the ways we live out this commandment in these times is by caring for each other by following the health measures recommended by public health professionals: social distance 6 feet apart, wash hands frequently, wear a face covering indoors, and when outdoors, wear a face covering if social distancing is not possible.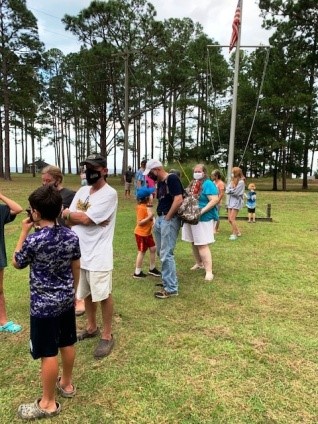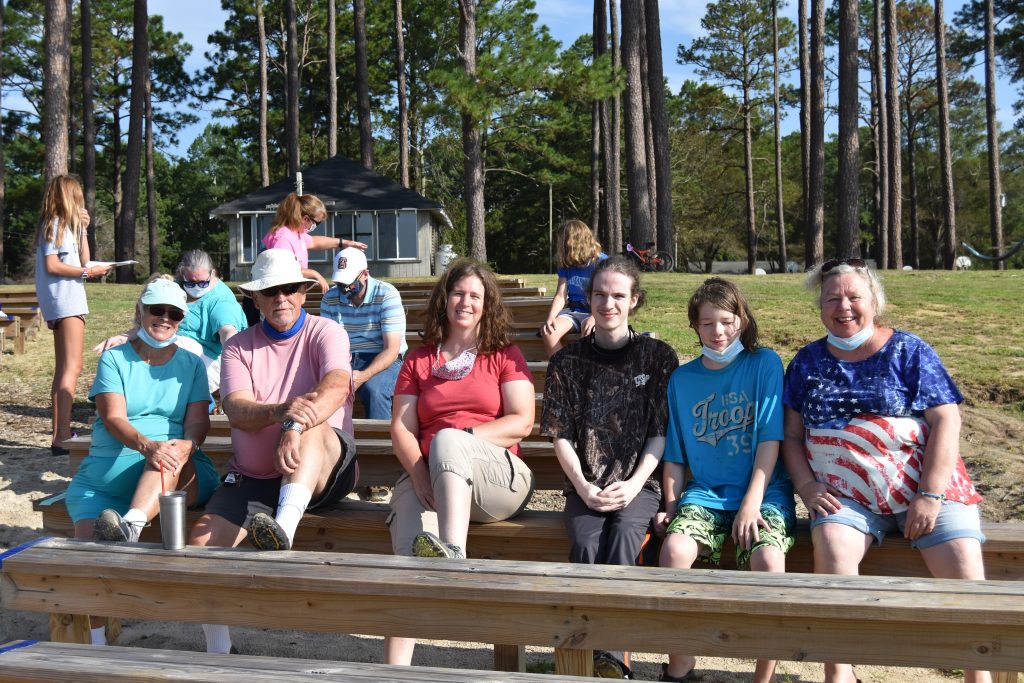 A Healthy Retreat Begins At Home
We are gathering together for a weekend of fellowship, spiritual renewal and fun. If someone in your household has been sick with Covid-19 or you have reason to believe you may have been exposed, please do not come to camp for the safety of the other guests. Prior to coming to camp, we recommend guests take their family members' temperatures daily 7 days prior to the retreat. Temperatures can vary due to a number of factors, but if a temperature is 100.4 degrees or higher, do not come to camp. Dehydration can be a culprit; please make sure everyone is drinking plenty of water prior to the retreat and during the retreat. Please bring water bottles for your family members or plan to purchase one at the camp store.
When you check in to camp, we ask all family members (except children 2 and under) have on face coverings. Our staff will be wearing face coverings, as well. Please come to the Fellowship Hall parking lot and remain in your vehicle until everyone has been pre-screened with temperature and blood oxygen readings. Once everyone has passed the health screening, you will be given further directions on lodging and parking. Temperature checks will be conducted by staff on all retreat guests and staff twice on Saturday and once Sunday morning.
Lodging
Don Lee now has many cabins with bathrooms and central heat and air. In addition, we have the Vesper Dell cabins which are open air and very comfortable in the Fall. Your cabin is assigned to your family group and will house no more than 10 people. To follow our Covid-19 guidelines, please do not allow others in your living space while you are at camp, including the porches.
If you have bathrooms in your cabin, those are the bathrooms you should use when at all possible while at camp and should not be shared with others outside your family group. If there are two families in one cabin, we recommend you assign specific bathrooms to each family to minimize cross contamination.
There are cleaning supplies in the cabin and we highly recommend you sanitize as you see fit. Staff will not be entering cabin spaces for cleaning. West Bath House is reserved for those staying in the Vesper Dell cabins only.
The East Bath House may be used by all retreat guests for general bathroom needs if you are on the east side of camp and will be sanitized on Saturday by Retreat Staff. All other bathrooms on camp (Fellowship Hall, Dining Hall, Sailing Center, Environmental Education Center) should not be used.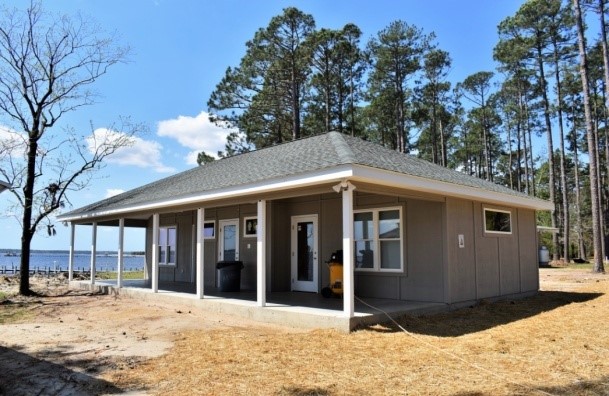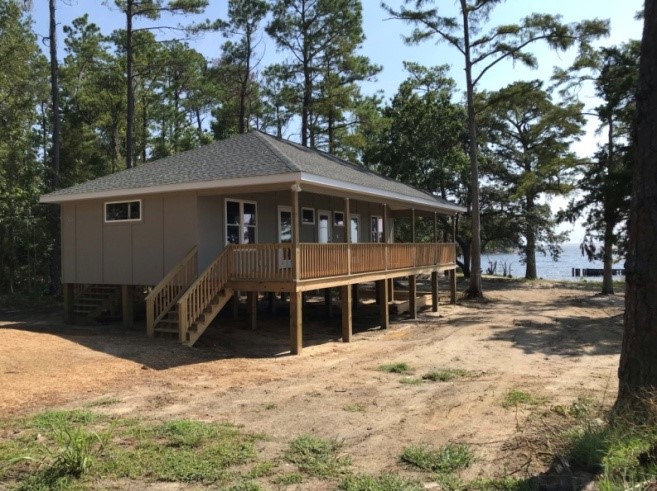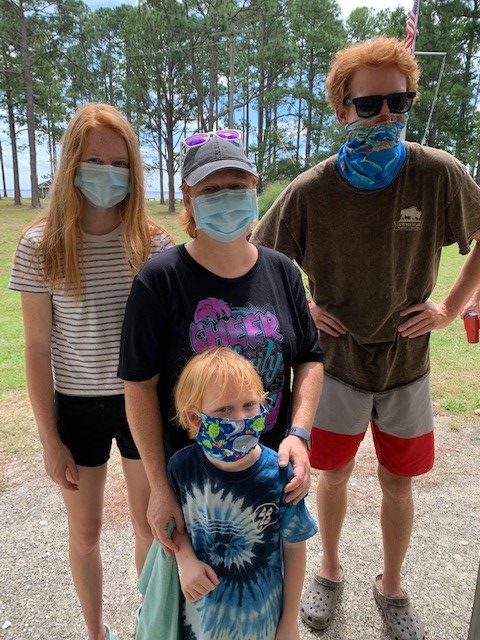 Dining at Don Lee
Meals will be served cafeteria style in the Don Lee small dining room. The meal host will pace guests entering through the small dining room door. When entering, guests should wear a face covering and our staff will have on face coverings and gloves. We will have designated spots on the floor for you to stand and you will let us know what you would like served on your plate. Once your plate is complete, we will set the plate down on a table for you to pick up. We strongly encourage families to eat outside with their cabin group. There will be assigned tables by cabin group available inside the dining hall and guests should stay with their cabin groups during mealtimes. If they have finished their meals and choose to linger in the Dining Hall, face coverings must be worn.
Everyone is strongly encouraged to wash their hands prior to eating by washing in their cabins before arriving at the dining hall or washing at the East Bath House or at one of our portable hand washing stations (Environmental Education Center, Sailing Center, Fellowship Hall, Dining Hall). Hand sanitizer will be available at the Dining Hall.
When your family comes in to be served, please ask for takeout if you'd like to eat on the grounds, which we highly recommend. Outdoors is the safest option. You also may take food back to your cabins and dine on your cabin porch. All meals will be served on disposable plates with disposable cutlery. Please dispose of your trash at trash cans near the dining hall so we have a centralized way to get food trash to the dumpster.
Camp Activities
Due to guidelines from the state to minimize the spread of the virus, camp activities will operate slightly differently for retreats this year. Each cabin group will be paired with another group to form a pod for activities, keeping the total number of guests together to under 25 people, including staff.
There will be an activity schedule for each pod that will need to be followed. Prior to Covid-19, retreat guests were able to go to whatever activity area they chose at whatever time they chose. We cannot operate this way at this time.
We are sending an activity request form for families to complete prior to the retreat so we know what are the top activities each family would like to participate in and we will schedule as much as possible to honor the requests. Please be punctual in arrival and departure for activity areas in respect for the camp community. Sanitation of activity equipment will take place between pods as needed.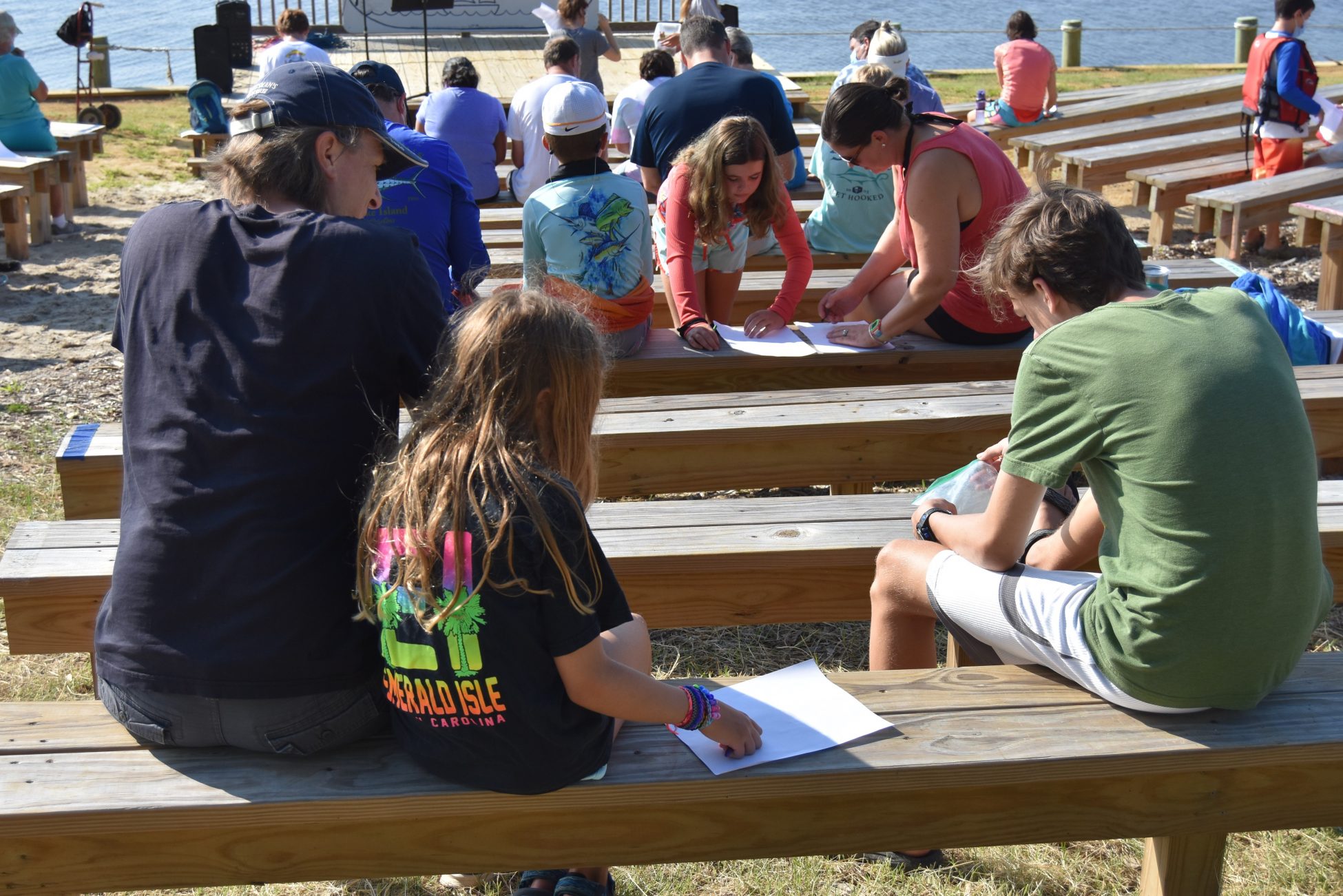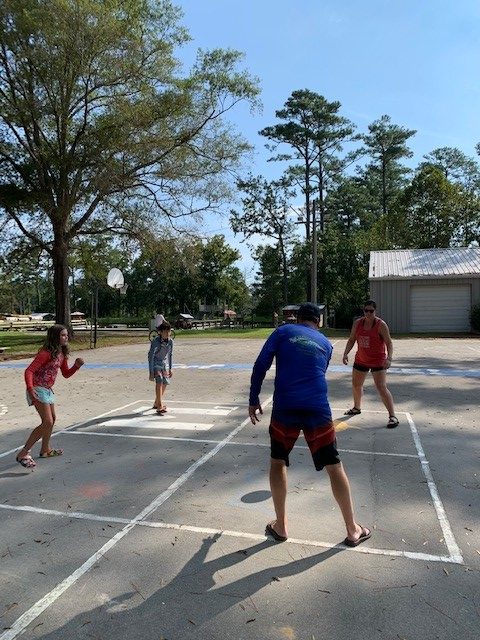 Common Areas and Fellowship
We come to retreats to connect with God and each other, but we must do so differently during the pandemic. Common areas at camp include the black top, Vesper Beach and other outdoor areas.
We request you not use the inside spaces of any camp buildings unless it is for a scheduled camp activity or emergency inclement weather. Your assigned indoor space is your cabin. When we come together as a full camp, you will stay with your cabin group or pod and socially distance from other cabin groups.
The virus is not magically disappearing simply because we are at camp! Face coverings should be worn whenever we sing. If you are visiting with other families who are not a part of your pod, please maintain social distance or wear a face covering. Likewise, there may be some families who really wish to keep to themselves. Please be cheerfully respectful of their wishes.
Children and Youth
In general, children and youth should be supervised by their parents at all times. For older youth, please make them aware of the policies regarding social distancing, the role of cabin groups and cabin pods and if they are interacting with anyone outside of those groups, they should social distance or wear a face covering, outside or indoors.
Once everyone arrives Friday evening, the gate will remain closed and will open for employees only. We ask retreat guests to remain on camp property during their time on retreat. No outside guests will be allowed on to the property for the protection of our camp community.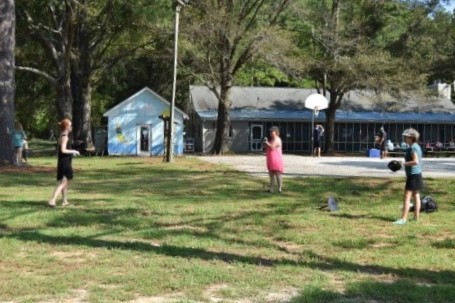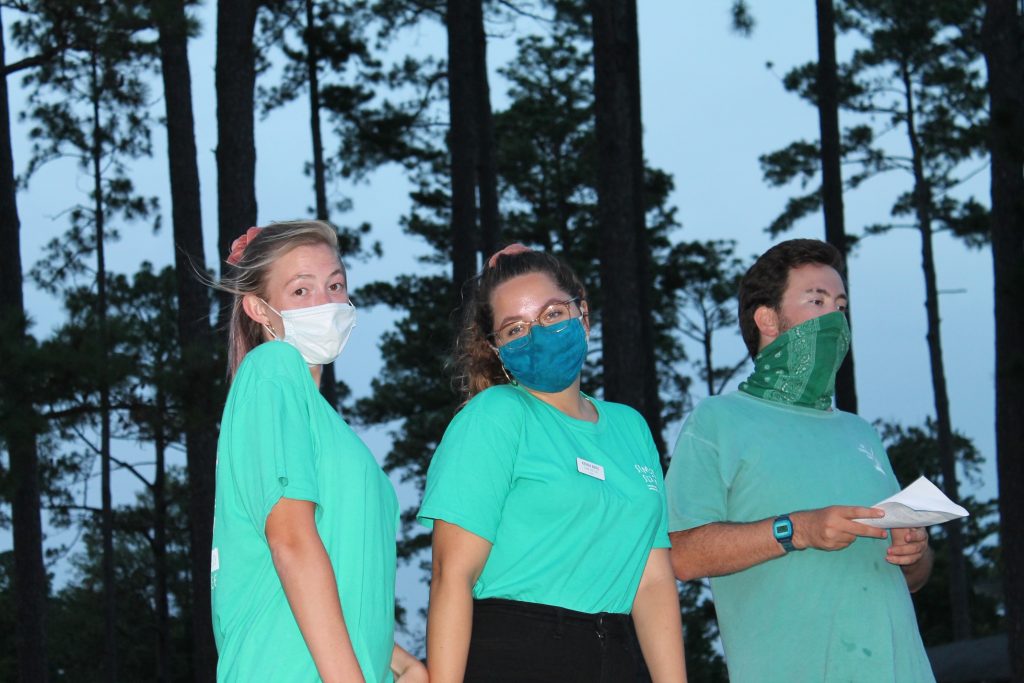 Our Staff
We welcome you with Christian hospitality and are happy to have your presence here. Please understand we will desire to maintain social distance and wear face coverings when needed to maintain our health.
We do not have the virus at Don Lee and we'd like to keep it that way! Thank you for your understanding and consideration.
Pricing
Rate is based on 2 nights lodging and 4 meals (3 on Saturday and breakfast on Sunday). Average rate for 2 night lodging and 4 meals is between $108.50 and $187.00 per person based on lodging options. Please call us for pricing additional days and meal options.
We believe the ministry at Don Lee can be such a blessing to retreat  guests during this very difficult time of distance and isolation. The above measures have been put in place to keep us safe and healthy. It is our fervent hope and prayer we can have a safe and successful weekend. Reserve your Family Retreat today!
Kate Metts, Director
Don Lee Camp & Retreat Center
If you are interested in bringing a group to Don Lee for a Family Retreat, please email info@donleecenter.org