Day 1 (Ash Wednesday): Joel 2:1-2, 12-1
"This is why the Lord says, "Turn to me now, while there is time! Give me your hearts." Joel 2:12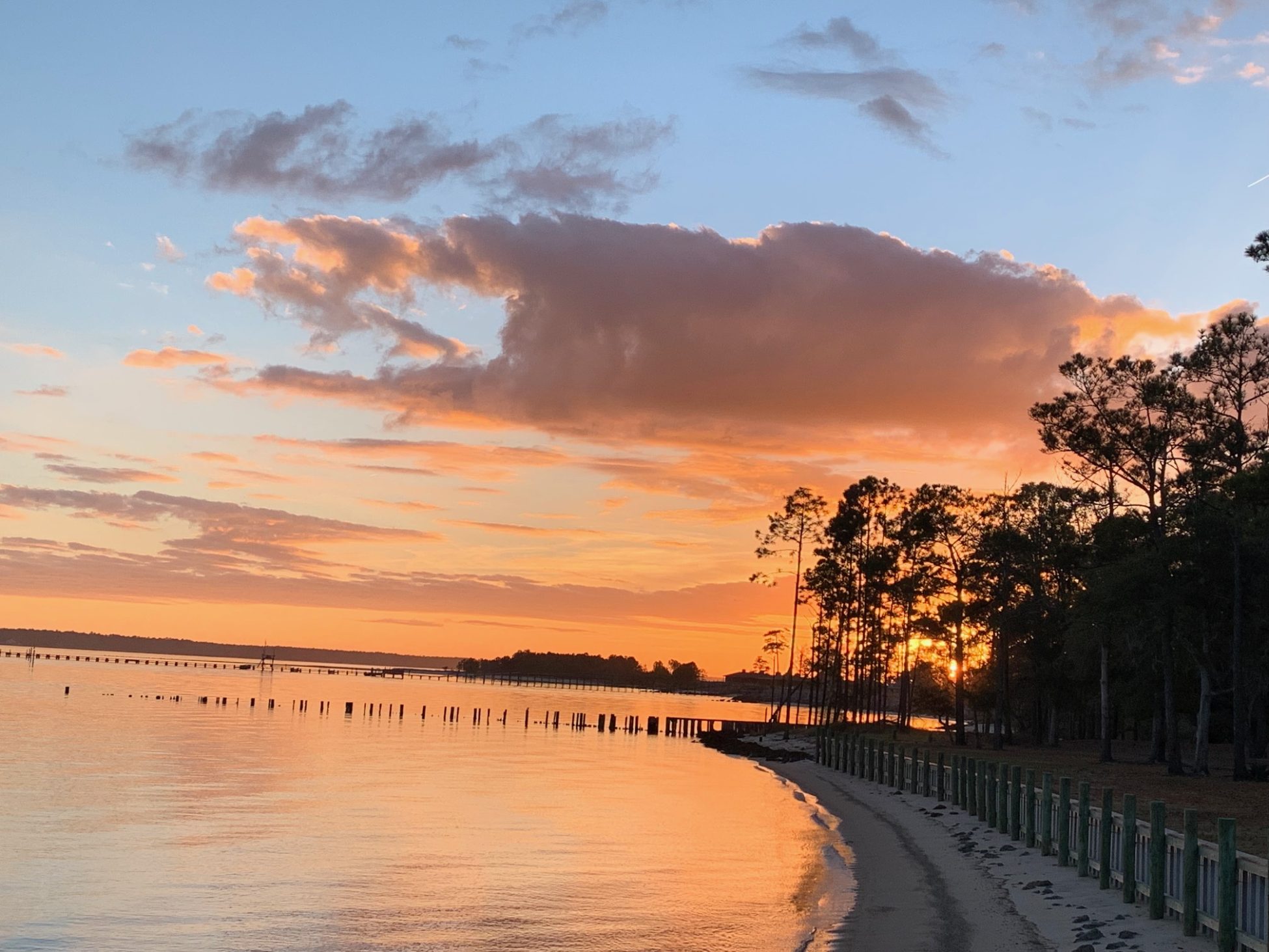 Thank you for joining this Lenten devotion journey as we prepare together for 40 days of prayer and repentance with a camp community that spans 75 years and thousands of people who have experienced God's presence at Camp Don Lee. The Holy Spirit moves through the wind and the water and the people who have served this ministry over time and our many, many campers. Although our camp community is scattered across the country, it is my prayer that we will be renewed in our faith and commitment to Christ through this time together.
Today's passage finds God's people in the midst of calamity and chaos with a plague of locusts destroying the land and crops. Can we relate today to calamity and chaos? It may look different---pandemic, war, natural disasters, social injustice---but I would imagine the stress and feelings of hopelessness are similar. In our contemporary culture, do we scramble on how to respond by listening more to the internet, cultural commentary and politicians or are we truly listening to God in His word?
The prophet Joel admonishes the people to turn to God with fasting, weeping and mourning. As we begin our Lenten journey, we are called to pray, to repent and confess our sins to Jesus so we can draw closer to Him. We are thankful to serve a God who is gracious and merciful and not easily angered. "He is filled with kindness and is eager not to punish you." Joel 2:13.
Just as Joel told the people to repent and reconcile with God, today many of us will mark the beginning of Lent by attending an Ash Wednesday service. This solemn day reminds us of our own mortality, our need to repent and reconcile to God and that Christ died for our sins so we may have eternal life with him.
In our own time of calamity and chaos, we are reminded that God is in control and loves those who repent and turn their hearts to Him, just as the prophet Joel shared with people thousands of years ago.
Prayer: Creator God, I confess I have fallen short of showing my devotion and love for you when I have not loved my neighbor or heard the cry of the needy. Lord, I give you my heart. Help me to grow closer to you in this Lenten season through prayer and sacrifice, focusing on Christ's life and teachings. Amen.
Submitted by: Kate Metts - past camper, staff member, camper parent, current director
Day 2: Romans 1:1-7
Greetings from Paul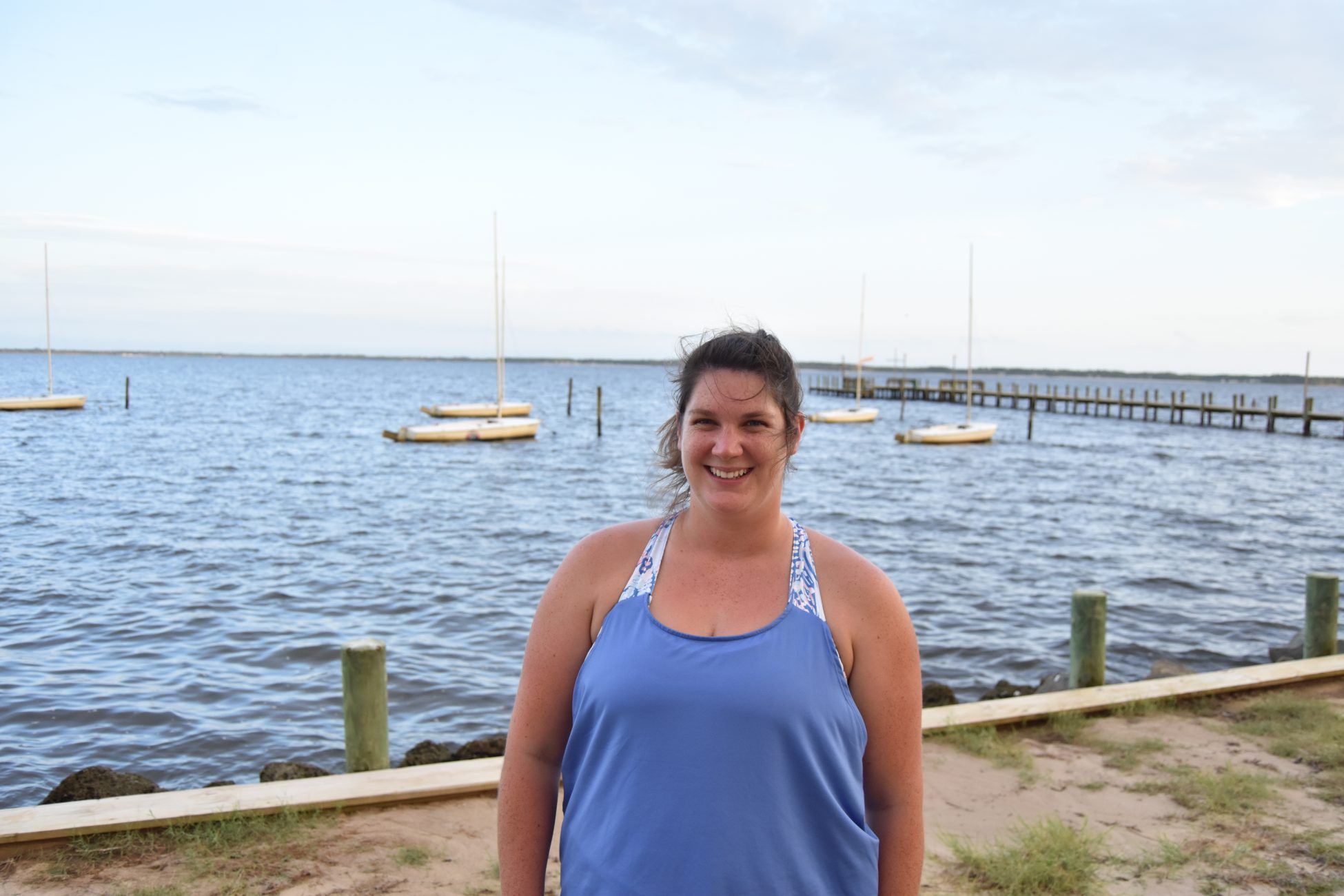 1 This letter is from Paul, a slave of Christ Jesus, chosen by God to be an apostle and sent out to preach his Good News. 2 God promised this Good News long ago through his prophets in the holy Scriptures. 3 The Good News is about his Son. In his earthly life he was born into King David's family line, 4 and he was shown to be[a] the Son of God when he was raised from the dead by the power of the Holy Spirit.[b] He is Jesus Christ our Lord. 5 Through Christ, God has given us the privilege[c] and authority as apostles to tell Gentiles everywhere what God has done for them, so that they will believe and obey him, bringing glory to his name.
6 And you are included among those Gentiles who have been called to belong to Jesus Christ. 7 I am writing to all of you in Rome who are loved by God and are called to be his own holy people.
May God our Father and the Lord Jesus Christ give you grace and peace.
Today's passage is a letter from Paul reminding us that we are all called to be servants for Christ. We are all called to be God's holy people but how often do we forget that? How often do we get caught up in the little things in our day to day life that put us in a bad mood? Did someone cut you off on your drive to work today? Did you spill your coffee in your lap? Did you get a late start this morning and struggle to get the kids to school on time?
We often have days that seem to just truly stink. But in those moments we forget about the privilege and authority that God has given us. We have the privilege to be a light for God, to remind people that even when the days seem tough that we belong to Jesus Christ. We belong to a God that through the Holy Spirit raised his Son from the dead.
How are you, who is called to be God's own people, serving God? How are you receiving grace and peace and showing that grace to the people around you? How will you over the next 39 days reflect on your relationship with God and continue to grow in that relationship?
Let's remember that even in the darkness there is light….the light of God is always shining, so let's absorb that light and spread the love of Christ.
Prayer: God of grace and peace, thank you for choosing us to be your people. Help us to show the love and grace to others that you show us daily. Fill us with your love throughout this Lenten season and help us use the gifts you have given us to further the kingdom of God. In your precious and holy name, Amen.
Submitted by: Mykela Bricka- Duke Divinity Intern 2019, Faith Formation & Retreats Coordinator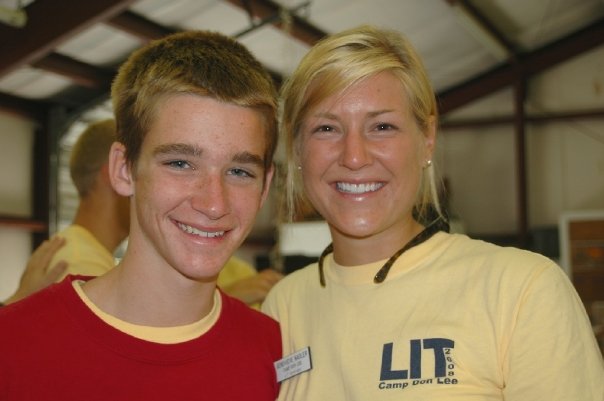 Most people I know who were able to attend Camp Don Lee as teenagers for a multi-week summer camp program have some sort of story that reigns supreme in their memory from one of the trips. I would say that 9 times out of 10 this story lives on, not because everything went swimmingly, but because there was some sort of adversity that the GROUP had to overcome together.
A summer storm brewed on the horizon and the group knew they had to hunker down to get through it. The spaghetti sauce was accidentally left behind on the camping trip, so we made up the most delicious, albeit weirdest, meal out of what we had. The funny and low-risk "sufferings" that groups must get through in summer camp feel like tiny experiments in how we get through the bigger sufferings that we may encounter once camp ends.
In the passage from Hebrews we are reminded of the humanity of Christ, "the Savior took on flesh and blood" from verse 14 in The Message Paraphrase. I love that this season of lent invites to us meditate on the humanity of Christ. If I'm honest, I'm more prone to focusing on Christ's divinity.
A friend of mine says that Ash Wednesday is her favorite day of the whole year because it's a day where we are all given permission to be fully human and given permission-even encouraged- to tell the truth about our limits: "From dust to dust."
In his 1910 "Man in the Arena" speech ,Theodore Roosevelt says:
"It is not the critic who counts; not the man who points out how the strong man stumbles, or where the doer of deeds could have done them better. The credit belongs to the man who is actually in the arena, whose face is marred by dust and sweat and blood; who strives valiantly; who errs, who comes short again and again, because there is no effort without error and shortcoming; but who does actually strive to do the deeds; who knows great enthusiasms, the great devotions; who spends himself in a worthy cause; who at the best knows in the end the triumph of high achievement, and who at the worst, if he fails, at least fails while daring greatly, so that his place shall never be with those cold and timid souls who neither know victory nor defeat."
May we all be reminded that Christ took on flesh and blood and got in the arena of being human with us not to judge us, but to be with us and save us. May we find comfort in knowing that Christ intimately understands suffering. And may we remember that Christ is indeed with us, even on the journey we find ourselves on today.
"Spirituality is the work of forgiving the world for being imperfect and consenting to live in it anyway with an open heart." –Danya Ruttenberg, Nurture the Wow
Prayer: God who got everything started and keeps everything going, Open our hearts to the suffering of those around us and to recalibrate our own understanding of our sufferings. We thank you that Jesus Christ has been in the arena with us, understanding every detail of human life. Give us the strength and wisdom to tell the truth about our limits, knowing that you created and called us to community in the body of Christ. To you, God be the glory. We pray in the name of Jesus our Savior. Amen. 
Submitted by: Genevieve Brooks- Former camper, summer staff member, and full-time summer program director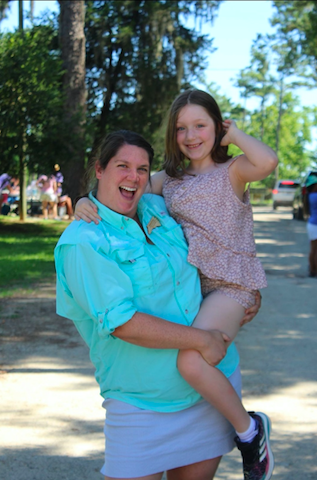 One of my favorite things about camp is that you get to embrace your inner child no matter what age you are. Every summer my favorite thing is to go to the pool and jump off the high dive. Not only does it give me pure joy but the campers also love to see me having fun.
Jesus reminds us in this passage to be more like children. But what does that mean? To me it means that I need to let the weight of the world go and to enjoy life. It also means that I need to lean on God more like children lean on the leaders in their life. But mostly it reminds me how important children are to the future of the world!
Verse 6-7 state: If anyone causes one of these little ones—those who believe in me—to stumble, it would be better for them to have a large millstone hung around their neck and to be drowned in the depths of the sea. Woe to the world because of the things that cause people to stumble! Such things must come, but woe to the person through whom they come!
We are called to be examples for one another. Jesus is reminding us here that children look at our every move and we can't lead them astray. We need to build them up, we need to understand them, and we need to walk with them in their relationship with God.
We are all called to make disciples for the transformation of the world but are we creating space for children to transform the world?
Prayer: Creator God, Thank you for creating spaces in this world for us to remember what it is like to be a child. Help us to listen and learn from the children around us so that we can continue to transform the world. I pray that we all remember that we are children of God and that you created each and everyone of us for greatness. Amen
Submitted by: Mykela Bricka - Duke Divinity Intern 2019, Faith Formation & Retreats Coordinator