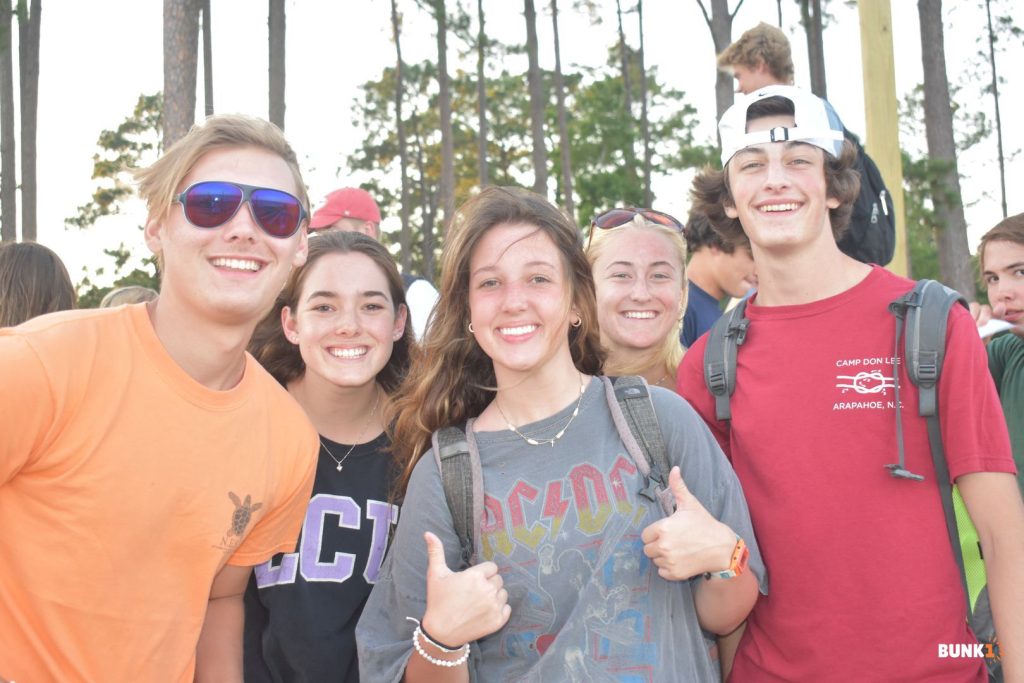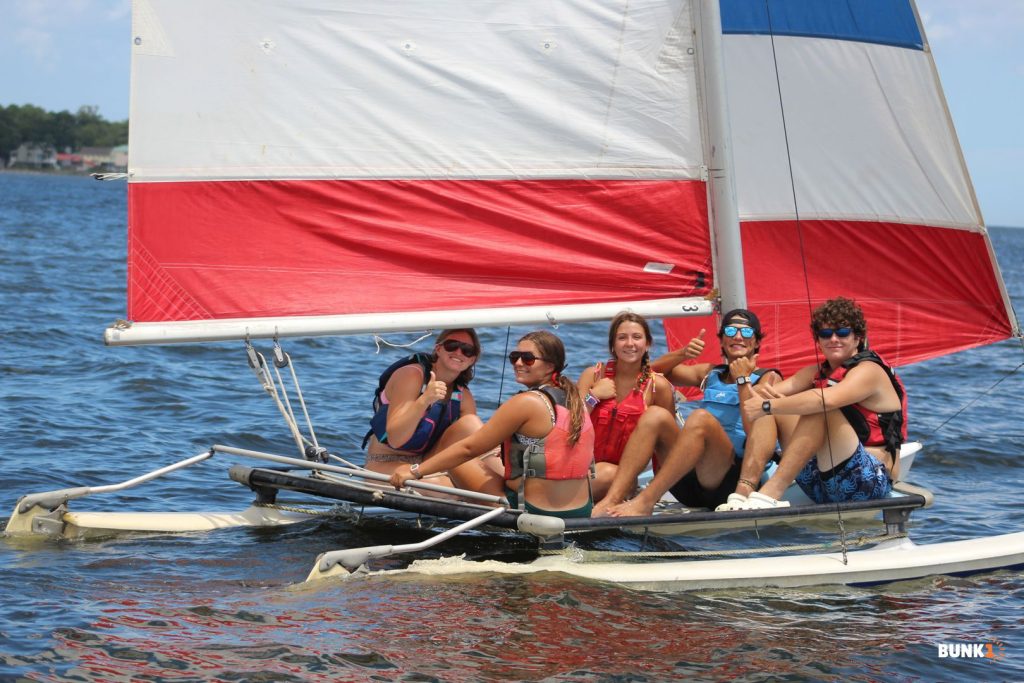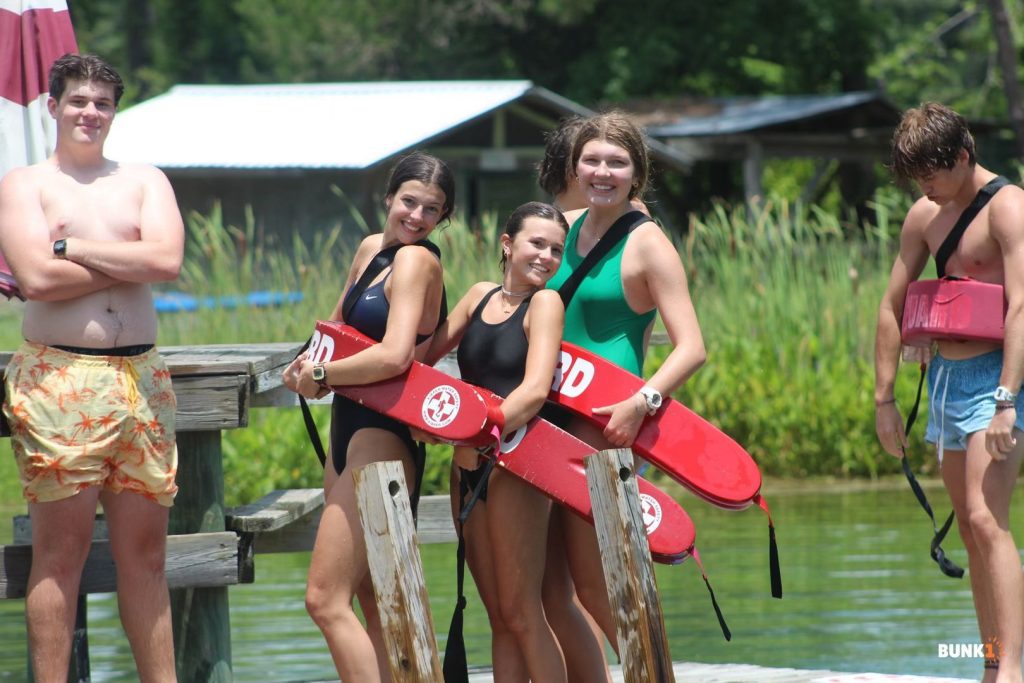 The Leader In Training (LIT) program is different from any other program offered at Camp Don Lee. Each applicant must fill out the entire LIT application and provide three references. In 2024 there will be two sessions for the LIT program. Each applicant will be able to declare their first preference and to answer if they are available for either session. Program dates will be filled to put together the best possible groups.
For over 40 years Camp Don Lee has had a history of providing
a quality leadership training program that prepares young adults for leadership roles
at summer camps, in their schools, churches, and ultimately for life.
Leader In Training (LIT) is a four-week, intensive leadership program for high school aged youth who are ready for a highly challenging and deeply rewarding experience. Objectives of the program include personal faith development, leadership growth and experience, and a deeper knowledge of outdoor skills. These skills include Leave No Trace programs, sailing, canoeing, kayaking, archery, challenge course and outdoor camping facilitation. In addition, LITs will develop a greater understanding of worship, leading creative arts and childhood development. Located along the Neuse River in Eastern North Carolina, Camp offers a great escape for four weeks to grow as leaders among this ever changing world.
The outstanding reputation of this program is known throughout the region. Employers, colleges and scholarship selection committees have viewed this program very favorably over the years. The LIT program prepares youth for leadership in their schools, churches and communities as well as camp. Many of the young people who complete the program regard it as a faith-enriching and life-changing experience.
2024 Sessions
Session I: June 9 - July 5
Session II: July 7 - August 2
16 spaces available for each session (8 males and 8 females)
What's Involved?
During the four week program LITs are given the opportunity to earn the following certifications:
American Red Cross Lifeguarding
American Red Cross First Aid, CPR and AED 
Leave No Trace awareness training 
These certifications can prepare the candidates for jobs at summer camps or other organizations and facilities.
More activities include:
Participating in and leading group Bible studies
Fitness and Wellness Training
Planning and leading worship experiences
Camp counselor rotation
Overnight sailing and kayak experiences
LIT Testimonials
"I kept coming back to Camp Don Lee because it felt like the one place in the world where everyone was truly accepted. When the application for LIT opened up I knew I wanted to do it because of the great experiences that my siblings had. After the first few days, I was so tired and drained and then I remembered a verse that has carried me through this experience. "God did not give us a spirit of fear, but of power, love and self control." Second Timothy 1:7
    -Jillian S., LIT II 2023
"I believe part of what makes camp as great as it is, has a large part to do with the compassion and kindness of the counselors and staff in general. I will be forever grateful for all of the lovely experiences I have had at Camp Don Lee."
    -Christopher L., LIT II 2023
"It's the greatest opportunity you can have to grow in your faith and leadership skills while learning how to be of service to those in your community."
    -Ken Weeks, LIT 2018, LIT Coordinator 2023 
"This program provides a safe environment where young people at a critical age can discover who they are, push themselves to their limits, become closer with God and create lifelong memories and friends."

-Mack Brooks,
LIT 2016, LIT Coordinator 2020
"The LIT experience creates a unique environment for extensive character growth in youth. Each challenge provides an opportunity for trust, faith, and reflection. Also, the bonds formed during LIT's create a support system that lasts a lifetime."
    -Victoria Newberry, LIT 2015, LIT Coordinator 2020
"It's the qualities of the program that you can't quantify that really sets LITs apart. It's the leadership abilities that they acquire and harness. The level of maturity and self-awareness that they possess at the end of the program goes miles above what they might have learned as a camper… They're entering into a guild of leaders that has been carried on since 1979."
    -Cooper Norris, LIT (2012), LIT Staff (2015)
"Camp Don Lee offers possibilities for leadership unavailable in the traditional school setting. At the end of four weeks, every participant in the program has transformed. LITs are better prepared to enter the world with a new perspective of themselves and others."
    -Hannah McMillan, Social Studies Teacher, LIT Coordinator (2015)
Who is eligible to apply?
Anyone with an interest in an intensive leadership training program who has completed grades 10-12 may apply. Applicants must be 16 years old by the course completion dates.
Prior camper experience at Don Lee is NOT necessary to make an application. People are selected by the leadership potential they have demonstrated in school, camp, church or in other leadership settings. Each applicant is evaluated on his/her own merit. There are a total of 32 slots available for LIT 2022. Competition is strong, so submit your application early.
How To Apply
Click HERE to access our online application.
You will also need to secure three letters of recommendation from people who are not related to you and can highlight the qualities you have that make you a compelling candidate. At least 2 of the 3 letters should be from people who are not associated with Camp Don Lee. These letters should be on the reference's letterhead and signed. You will mail these letters to us:
Camp Don Lee
315 Camp Don Lee Road
Arapahoe, NC 28510
Attn: LIT application
Early decision deadline for applications and references

is October 22, 2023 by midnight. 

If spaces are still available after early decision, the second deadline for applications and references will be January 15, 2024.
Cost and Payment
Upon your acceptance, a $500 deposit is due by November 10, 2023 to secure your slot in the program. Another $500 payment will be due by Jan. 21, 2024. A $1000 payment is due by March 1, 2024 and the remaining balance is due by April 1, 2024. Those selected are encouraged to engage with their local churches to attempt to secure some funding. A limited amount of financial assistance is available to those with need. Please make sure to contact Kate Metts (kate@donleecenter.org) if you have any questions or to contact our business office for financial assistance (info@donleecenter.org).
Want to be an LIT but need financial assistance? Learn more about the Hannah Viall LIT Scholarship Opportunity by clicking HERE
LIT 2024 Application Process: 
Complete application in its entirety (application opens September 22, 2023)
Ask your 3 references to submit reference letters. We must have all letters no later than October 22, 2023.
Applications are due no later than October 22, 2023.
Full Time staff at Don Lee will review all applications and notify families no later than November 6, 2023.

If you are accepted, you have until November 10, 2023 to accept the position, register, and pay the deposit.
If you are not accepted, you will be offered a different space for Summer Camp 2024.