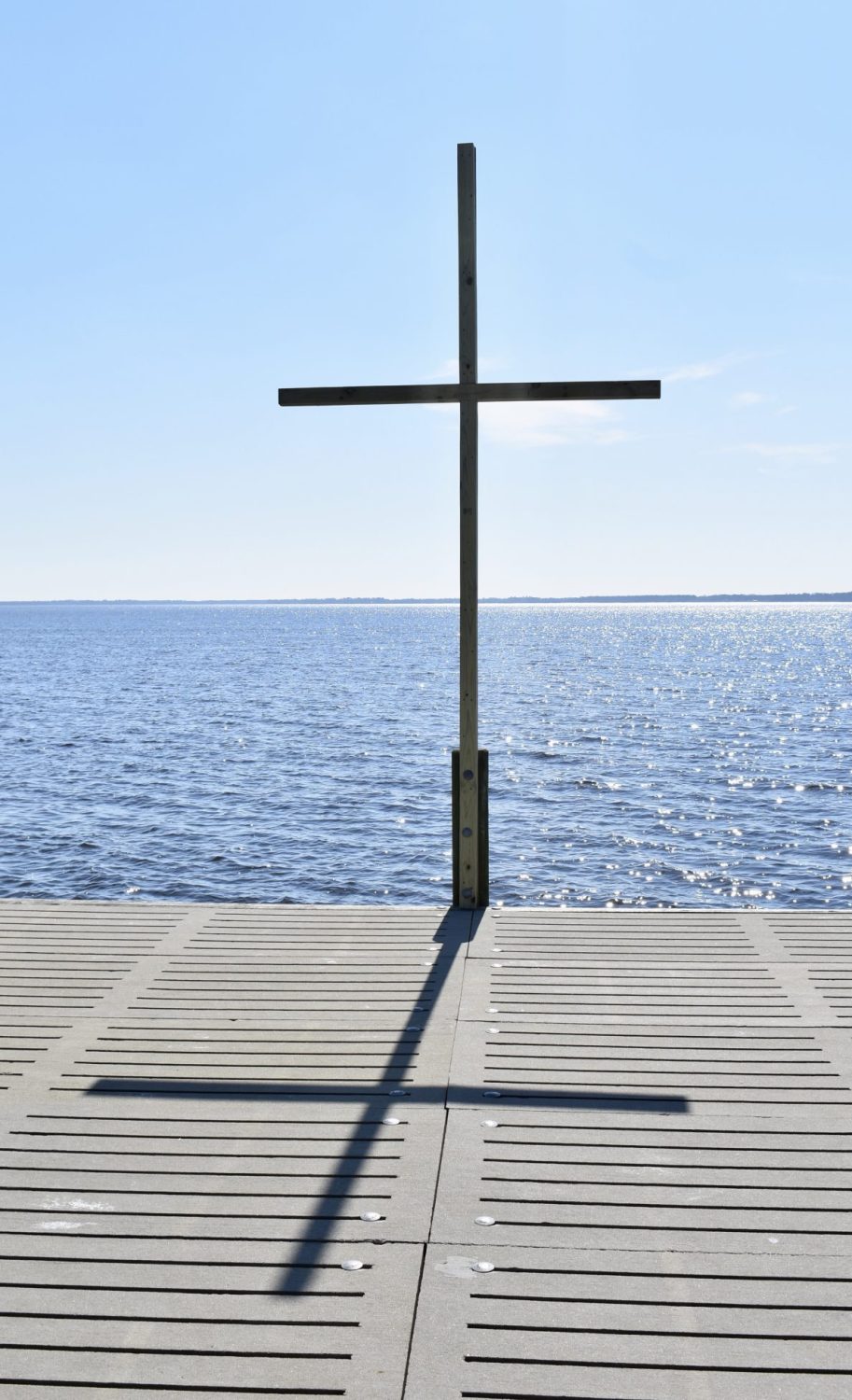 But the Lord said, "You have been concerned about this plant, though you did not tend it or make it grow. It sprang up overnight and died overnight" Jonah 4:10
Is it right for us to be angry? God said to Jonah, you've been concerned about this plant but you have not cared for it. Are there things in our life that we are angry about, yet we have not taken the time to foster and grow?
In these verses, God is being a coach, helping us grow. When Jonah is angry with God, he is wanting God to give him the answers without putting any work in himself. As we know, our God is much more merciful than that, much more patient than that. God is wanting us to find the answers, with Him alongside us, guiding the way.
Have you ever heard the phrase: give a man a fish, and you feed him for a day; teach a man to fish, you will feed him for a lifetime. God wants us to be spiritually filled for a lifetime, not just a day.
It is more important than ever to turn to prayer in our times of struggle, but what are we praying for? Are we asking for a quick fix, or are we praying for a patient guiding hand to help us show and share mercy the way He calls us to?
Prayer: Merciful God, we ask you to turn our moments of trial to moments of mercy. Help us be spiritually filled for a lifetime. We turn to you, broken and angry, and ask you to help us grow. We thank you for your mercy, and we pray to show mercy as you've taught us to those around us. Amen. 
Submitted by: Kathryn Wynne- former summer staff, Marketing & Communications Coordinator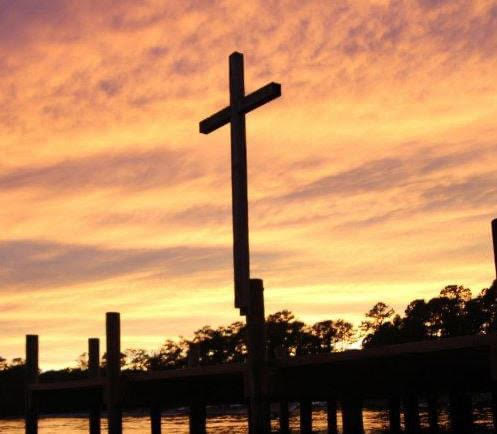 "How do you know God is real?" the young boy asked as our group was having vespers on the end of the pier. The answer came quickly: "how can you look at the beauty of this place- the river, the stars, and the moon- and possibly doubt that God is real." A wonderful discussion about the wonders of God's creation and the beauty of our world followed, and soon any doubts that existed before were erased.
I was reminded of this story when I read Psalms 19. It states "the heavens declare the glory of God: the skies proclaim the work of his hands." As I reflected on this lesson I was reminded of the many examples the heavens declaring the glory of God in the skies over the special spots on the Neuse River.
At Camp Don Lee we are able to encounter many of those wonders: from laying on the pier looking at the stars while hearing the water lap up against the pilings, watching the moon rise over the river, beginning our day with song and prayer at morning watch sometimes catching the sunrise, and the ultimate worship experience as the sun is setting. The sky and river often take on a magnitude of colors and a peacefulness and calmness come over the river bank. In these moments there is no question that God is in this place.
Many people have come to know God and grow in their faith at Camp Don Lee. It's a simple place, but rich in the beauty of nature. With all of the opportunities that God provides for us to enjoy the beauty of His creation, it is no wonder that so many people say they feel closer to God at camp than any other place. In this time of Lent as we reflect and seek to renew our faith, take time to look to the heavens to see the beauty that God has put before us. Surely the heavens declare the glory of God.
Prayer: Creator God, Who has filled the world with beauty. Open our eyes to the gracious beauty around us. Help us to rejoice in the whole creation and to use the gift of the Spirit to make you known. In your precious and holy name, Amen
Submitted by: Phyllis Williams- long time friend of Camp Don Lee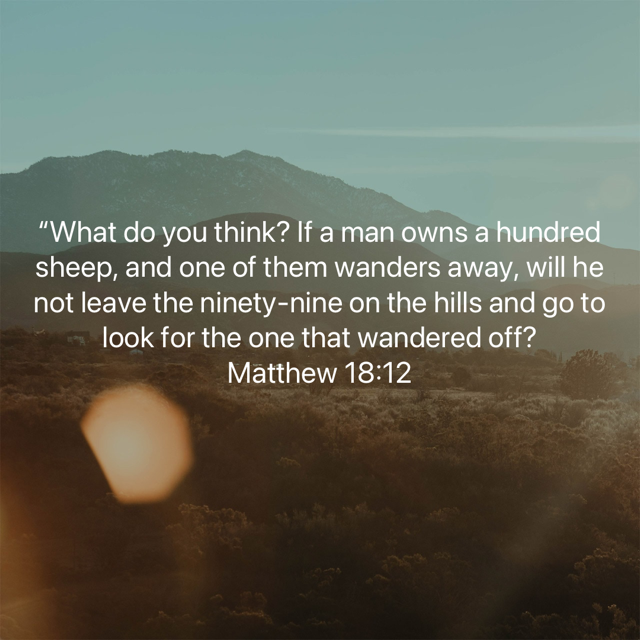 This is one of my favorite parables: The Parable of the Wandering Sheep as it is put in my Bible.  Jesus is speaking to the disciples.  Some of the disciples have recently experienced the transfiguration and it will not be much longer until Jesus enters Jerusalem celebrated as a King.  Jesus is teaching and preaching and healing constantly in these chapters in Matthew.  In this parable, Jesus says  ""What do you think? If a man owns a hundred sheep, and one of them wanders away, will he not leave the ninety-nine on the hills and go to look for the one that wandered off?" (‭‭Matthew‬ ‭18‬:‭12‬ ‭NIV‬‬)
I think a lot of times the commentary on this parable centers us as the lost sheep. And I have certainly been a lost sheep. I have felt the love and compassion of Jesus searching for me, meeting me where I am and bringing me back to the fold.  I am truly thankful for these experiences. Today, I want to think of the ninty-nine.  The ninty-nine who were not lost, did what they were supposed to do, followed the directions of their shepherd.  I wonder how they felt?
Did they feel it wasn't fair to be left?  Did they think the lost sheep didn't deserve to be found because it made the choices that led it astray?  The man rejoices even more upon finding the lost sheep "And if he finds it, truly I tell you, he is happier about that one sheep than about the ninety-nine that did not wander off." (‭‭Matthew‬ ‭18‬:‭13‬ ‭NIV‬‬)  We may not have thought about it this way before, but we're the other sheep jealous?  The lost sheep received the blessings and praise of the master, what did they get?
We think "of course, I would not be jealous, I would be happy!" But I don't think that is really true. I've seen the way the world reacts and I think we as humanity have much more in common with a jealous ninty-nine then we do with the lost one.  This all just theoretical.  I have no idea how the other sheep felt, but I do know people and they can be jealous, judgemental and unwelcoming at times.
How can we posture ourselves this lent the be like the man?  Like Jesus?  Searching for the lost, celerating their return and welcoming them into the fold?  As we practice prayer, fasting and giving this Lenten season, let us pray for the lost and broken, fast from judgment and jealously and give generously to those who are in need.  And may we celebrate extravagantly the return of even just one of Gods beloved children
Will you join me in prayer?
Gracious and Heavenly Father, help us focus on You this Lenten season, as we pray for the lost and broken, Lord give us strength to go after them as boldly as You do for the lost ones, help us see You on their face.  Lord we ask that You help us fast from judgement and jealousy this season.  Remind us that none of us deserve the love and Grace you bestow on us, it is a gift from You Lord Jesus to all.   Help us be generous, with our time, our assets and our love, for the world is full of lost sheep, and God we know you search for them, and we humbly as you to let us join You, so we can all celebrate together, in the company of heaven, with all of God's children.  Amen.
Submitted by: Julia Royall Johnson - former summer staff, Administrative & Program Specialist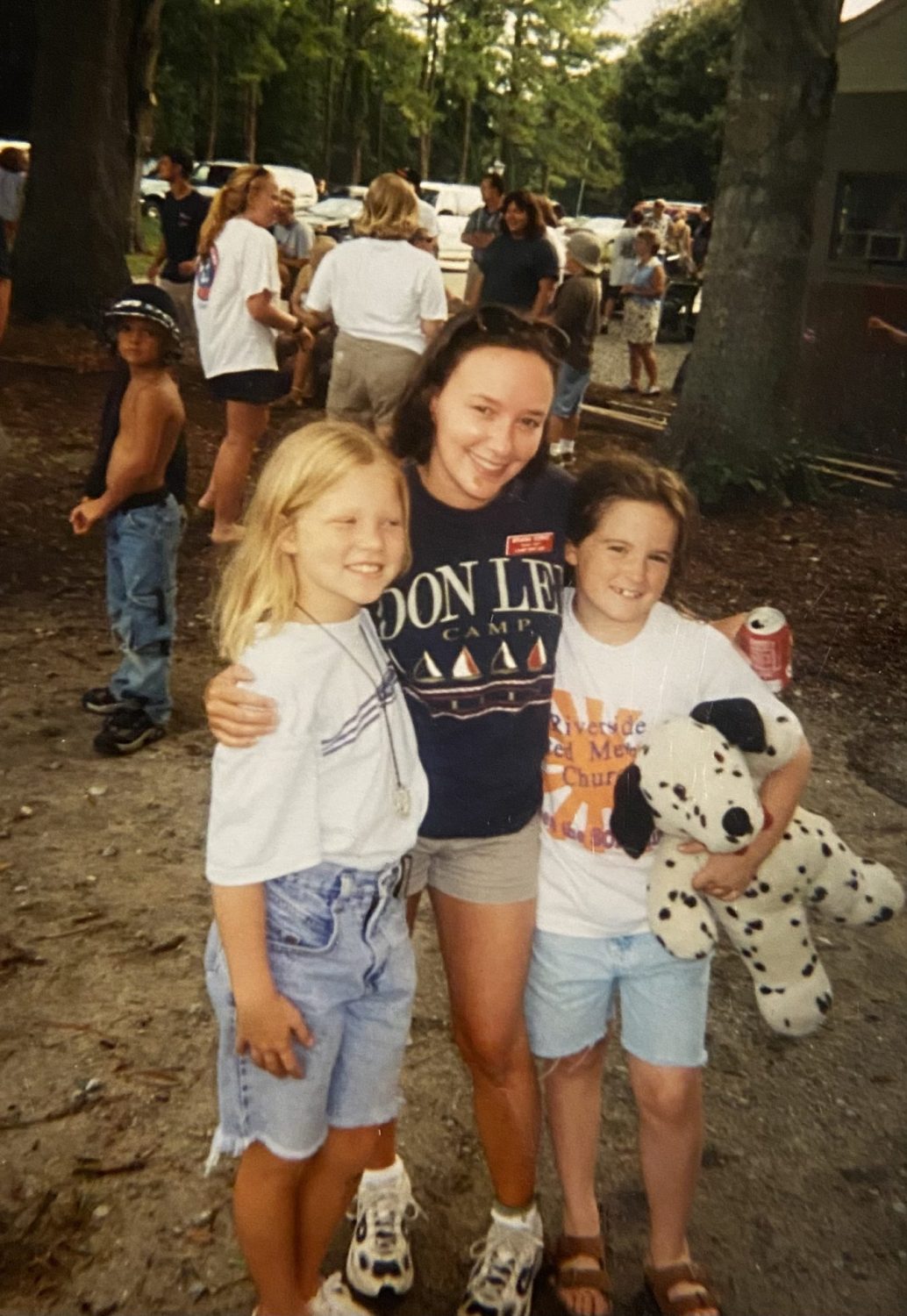 "Where did you see God today?"
This is a common question at Camp Don Lee. You might remember hearing it in a Tweeker worship, late night Vespers with your small group, or during LIT debriefing. It's a simple question that centers us and remind us of God's presence—particularly in creation and community.
Likewise, Psalm 121 is a powerful reminder of God's constant presence in our lives. The Psalmist describes how they look to God for help and find that God is always present to offer protection and comfort. It begins with the declaration and question, "I lift up my eyes to the hills, from where does my help come? My help comes from the Lord, who made heaven and earth." Throughout Psalm 121, we are reminded of God's presence and protection.
As a young camper at Don Lee, I had the opportunity to experience situations that pushed me out of my comfort zone while surrounded by a safe and loving community. Whether it was learning to sail (and being afraid of hitting the pier) or learning to communicate with a group to achieve a common goal, I had moments where I felt unsure at first but ultimately safe. I knew where to look for help. I also knew to be on the lookout for God's presence.
The psalmist also says, "The Lord is your keeper; the Lord is your shade on your right hand" (v. 5, ESV). This verse reminds us that God keeps us safe and secure. This doesn't mean we will never face challenges. But just like the shade protects us from the heat of the sun, God's presence in our lives protects us from the trials and difficulties we face.
Where do you look for help? Where do you look for God's presence. As we reflect on this psalm, we can are reminded that these elements are intertwined, and we can take comfort in knowing that God is always with us.
Prayer: Gracious God, we thank you for your constant presence in our lives. We lift our eyes to you, knowing that you are our help and our strength. As we journey through life, we will face storms and challenges. Help us to see you in unexpected places and to stay centered on your presence. Let us trust in your unfailing love and seek your guidance in all that we do. Amen. 
Submitted by: Hannah McMillan- former camper and summer staff member
Day 9 - Isaiah 45:7
"I am the one who creates the light and makes the darkness. I am the one who sends good times and bad times. I, the Lord, am the one who does these things."
That is one awesome verse, and it really comes alive on the shores of the lower Neuse River at the place we know and love ---Don Lee Center.
The camp has certainly seen both the good and bad times that God's kingdom has to offer. Just last year, Hurricane Ophelia put a real hurting on the beach front, pier and on the sailing hut. This was a challenge and it bruised our hearts to see such destruction. But, we rallied. The good times returned when the good people did what needed to be done. With God's help we fixed, we repaired and moved on. The pier was repaired, the beach front stabilized, and it was all due to the good will and hard work of caring Christian people. The good times and the bad times from the One who does these things.
Our personal lives also see the light and the darkness as we try to do the best we can with the gifts that have been given us. There are countless Camp Don Lee stories of danger and fear. Likewise, there are countless stories of joy, smiles and happiness.
For our family, Camp Don Lee is a reminder of how sweet life can be among loving friends and family. And it's a reminder of how abruptly things can change toward unfavorable circumstances. Each visit we make to Camp Don Lee is renewing, refreshing and truly humbling experience. It is also a reminder how God truly has the whole world in His hands.
Prayer: Dear God, help us to remember that you are the one who creates the light and the darkness.
Reprinted from 2007 "The Spirit Moves" Lenten Devotion Booklet. Written by Kevin Seymour, Former camper, former summer staff, camper parent. Past chair of NC United Methodist Camp & Retreat Ministries Inc. Board of Directors. Currently serving as pastor, Ebenezer United Methodist Church.
Day 10: Isaiah 51:6
"Lift up your eyes to the heavens, look at the art beneath; the earth will wear out like a garment and its inhabitants die like flies. But my salvation will last forever, my righteousness will never fail."
"I am the one who creates the light and makes the darkness. I am the one who sends good times and bad times. I, the Lord, am the one who does these things."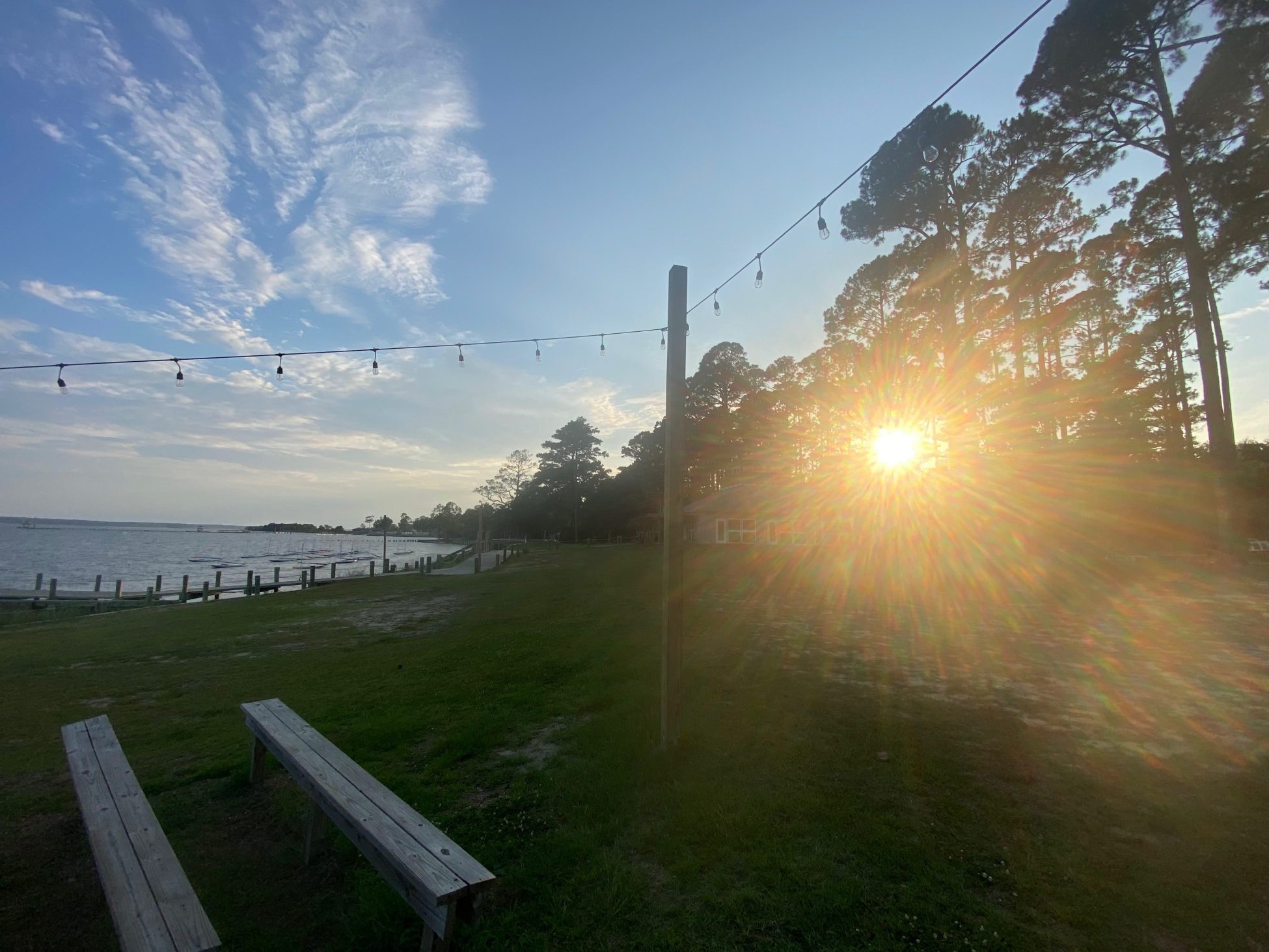 The season of Lent begins with Ash Wednesday, reminding us that from dust we were created and to dust we will return. A version of this idea is found everywhere in scripture, it is a reminder that God gives us often.
In Isaiah, God is preparing God's people for exile, for the challenging time that they will face soon. God reminds them to ground themselves, to look up at the heavens, up toward the sky, then look down at the ground, at the beauty of creation. God gives warning of what is to come for God's people and for the earth as a whole. God does not just leave God's people with the devastation, but God promises to be with them through salvation.
For me, every day at camp is a reminder to ground myself in the beauty of creation. I am glad that each grounding does not come with a direct message from God to remind me of devastation around the world. But with how connected our world is now, it's hard not to know what is going on and going wrong everywhere.
The beauty of camp reminds me of the goodness that God has provided us through what God has created. And even more than that, it reminds me of the good and great that God has promised to us through salvation, and that that is even greater than what God has created here on earth.
Prayer: God remind us to find time each day to look up at the sky and to feel the ground beneath our feet. Remind us of the beauty that surrounds us despite the chaos. Remind us of the good that you have promised us, and the great that is to come. Be with us in the right now. Amen. 
Submitted by: Adria Foreman- summer staff member 2022 & 2023