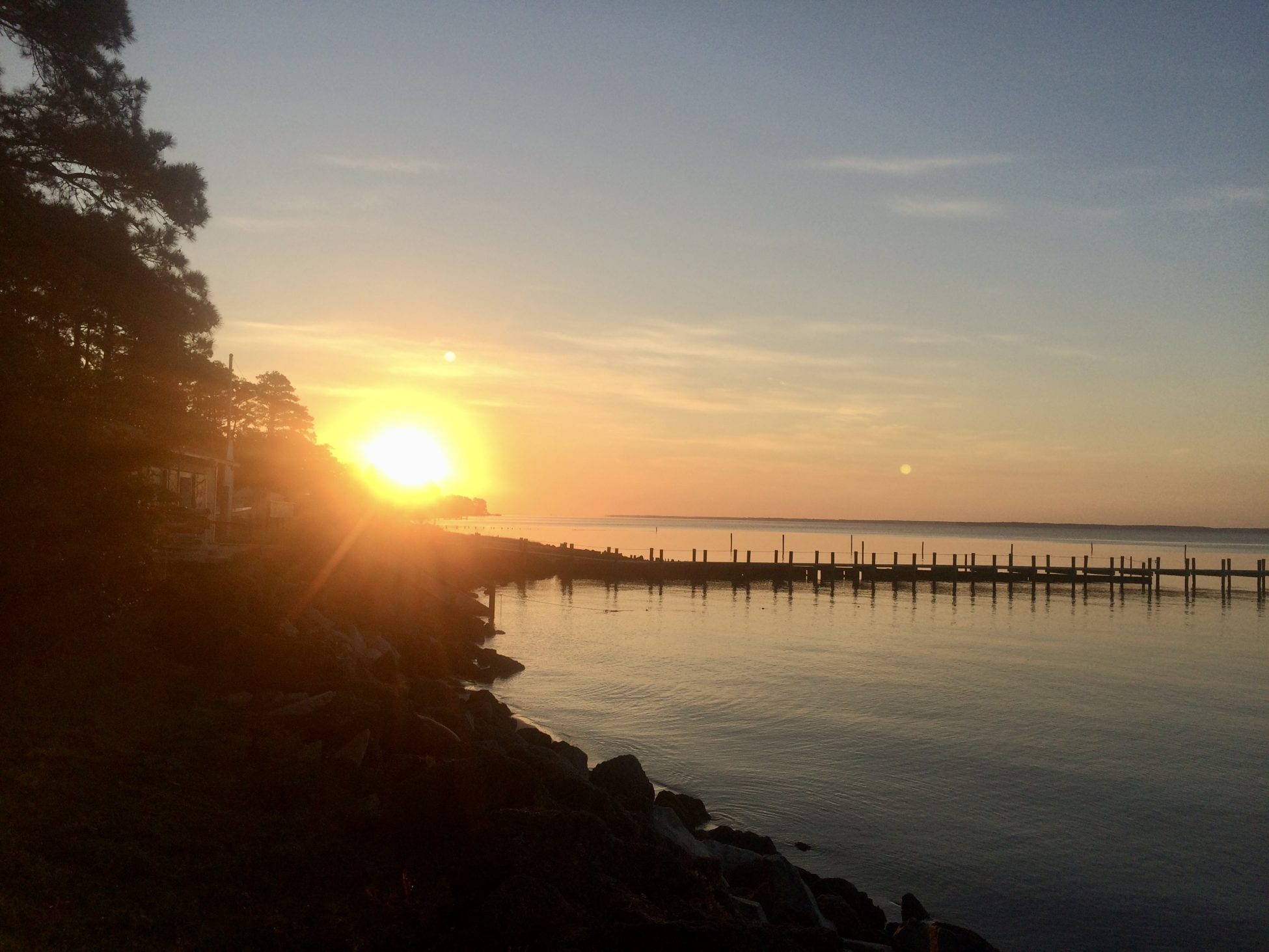 It seems waiting never gets easier, at least not for me. The anxiety that can come with waiting for test results for yourself or a member of your family. The worry that can come with waiting for that text, "I'm home" when kids and parents travel. Waiting can be lonely, waiting can rob us of today as we worry about tomorrow; and the reality is, we will spend a lot of our lives waiting. However, waiting is something common to us all.
Perhaps that helps us empathize with the psalmist as the psalmist describes waiting for God; waiting for God's promise, as they plead for God's mercy; knowing they don't measure up, acknowledging it is impossible for anyone to measure up on their own merit with God.
"My whole being waits for my Lord— more than the night watch waits for morning; yes, more than the night watch waits for morning!"
Being on night watch in the times of the psalmist, working when others are sleeping, I can't imagine this was the premier shift to work; but your watch at night was important, it helped others to feel safe, gave others the opportunity to sleep. Yet, how ready were they for their shift to be over? Working when the world sleeps takes a special someone, and as the husband of someone who has worked night shift in the NICU for over 20 years, I know sometimes morning can't come soon enough; so they can walk to their cars, and hopefully make safe travel home only to do it all over again.
"My whole being waits for my Lord— more than the night watch waits for morning; yes, more than the night watch waits for morning!"
Too often we spend time in the past, thinking about regrets, mistakes, and missed opportunities. However, a new day brings new opportunities. The troubles and sins of yesterday give way to the promises and opportunities of a new day, the promises of an awesome, forgiving, and faithful God. May we live with each day like the psalmist, with passion and hope while waiting on God's promises.
This psalm reminded me of a picture I captured early one morning from Vesper Dell during a Father/Child Retreat in May 2015. I click on this picture often to remind myself of camp, but also to remind myself of the beauty of the God of new beginnings.
Prayer: Holy and awesome God, during this Lenten season may we wait with hope, living as people holding onto the promises of God, and may our collective witnesses bring glory and honor to You. Today and always. Amen
Submitted by: Phillip Edwards - Former camper, former summer staff member, father of three former campers.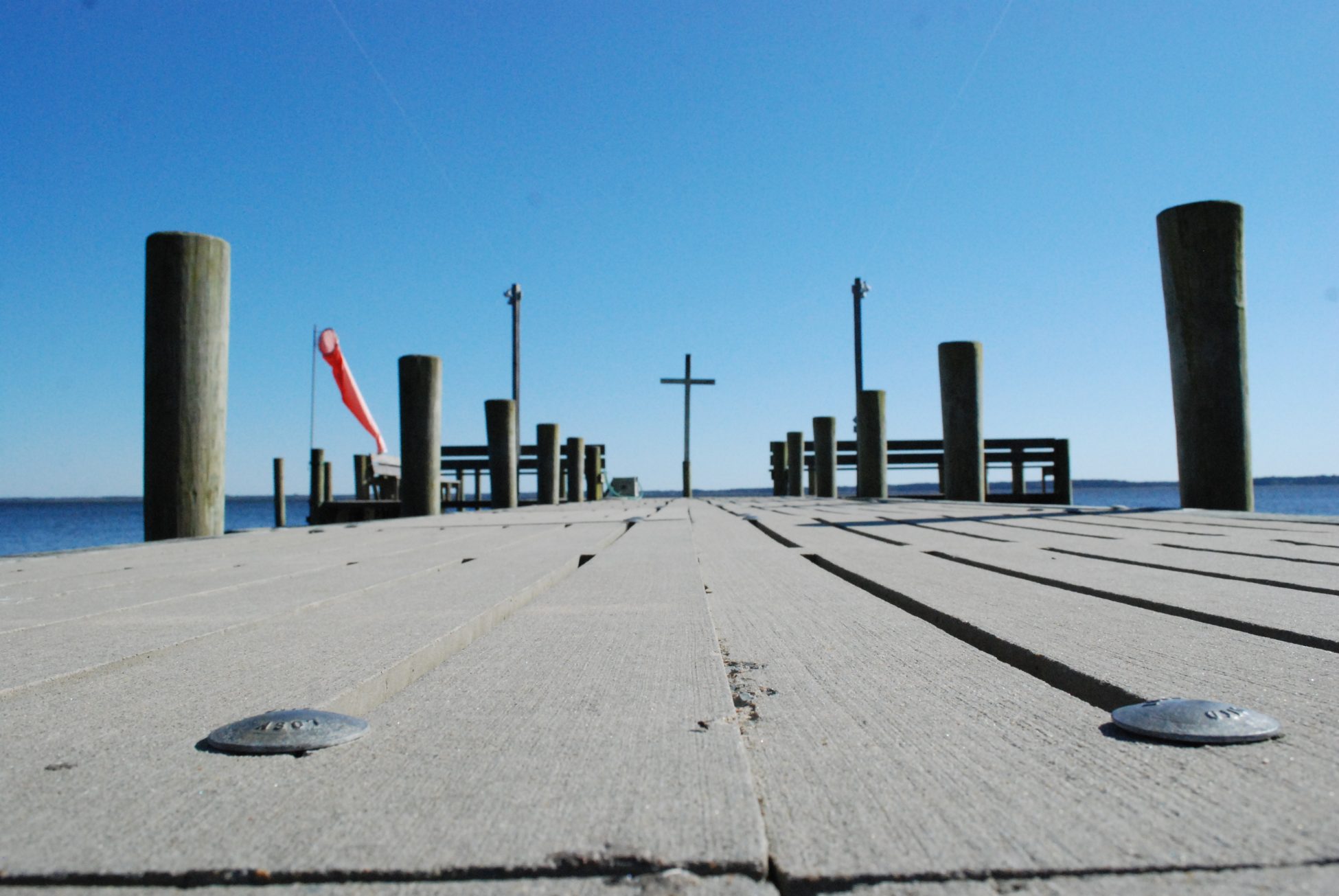 This is a prayer of lament, a prayer of complaint. The psalmist cries out from the depths of pain and sorrow. We do not know if this is a personal struggle or a situation outside the psalmist's control, but we do know the psalmist is in a season of disquiet, disturbed and uneasy. The psalmist prays for God to bring new life through forgiveness and redemption.
We can relate to the psalmist's cry. We find ourselves in situations when we have messed up. We have broken relationships. We have lost hope in others. We grieve losses of all kinds. We hold on to anger when nothing goes our way. We reside in the depths of misery and hopelessness.
The psalmist shows us how to be in an authentic relationship with God, bringing troubles, pain, and complaints to God. We do not have to come to God with a holy reverence or a happy heart. We do not have to have our lives all together before we talk to God. We can come to God angry and hurt. We can cry out to God in our brokenness and loss. We can come to God to demand that God hear us and listen to our cry.
The psalmist cries out even without the promise of God's response. The psalmist believes that crying out to God and vocalizing the trouble is enough. The psalmists place their trust in God even before God responds, putting their hope in God to redeem God's people and bring new life. God can handle our grievances. God can handle our anger. God can handle our complaints. God hears us, and being heard is sometimes enough.
Prayer: Hear my prayer, O God. I life up my worries and sorrows to you knowing that you hear me and want me to know your peace, forgiveness, and redeeming love. Amen. 
Submitted by: Robert Brewer, Disciplines, The Upper Room, 2023.
Day 24: Colossians 1:9-14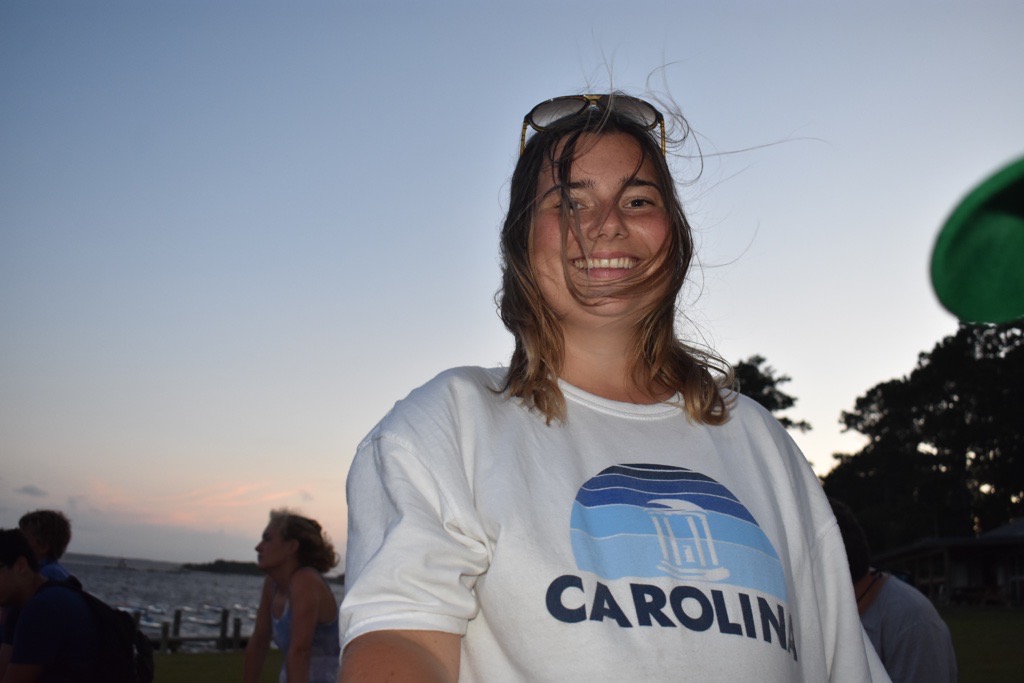 9 For this reason, since the day we heard about you, we have not stopped praying for you. We continually ask God to fill you with the knowledge of his will through all the wisdom and understanding that the Spirit gives,[a] 10 so that you may live a life worthy of the Lord and please him in every way: bearing fruit in every good work, growing in the knowledge of God, 11 being strengthened with all power according to his glorious might so that you may have great endurance and patience, 12 and giving joyful thanks to the Father, who has qualified you[b] to share in the inheritance of his holy people in the kingdom of light. 13 For he has rescued us from the dominion of darkness and brought us into the kingdom of the Son he loves, 14 in whom we have redemption, the forgiveness of sins.
We are here to serve.
When I read this verse, I think of Staff Worship. Just ten minutes after we eat the best chicken sandwiches and about an hour before we welcome 200+ kids into the gates of CDL, we are given a time to settle, hear God's word, and prepare ourselves for a busy week. It is a time of peace that allows us to center our focus on the campers we serve each summer. We are prayed over, each day, week, and month we are at camp but the prayers at staff worship are always about being disciples of Christ.
That is what I read here. God brought us out of darkness, brought us into the kingdom of the Son he loves, taught us to be good, and then sent us out in the world to be disciples. We are disciples at Camp Don Lee. Whether that be praying before a meal, leading a worship service, helping someone learn how to swim or sail, and even letting someone when get a snack on your store account. You are opening your heart and letting God show through you. You are also setting a good example for your campers. That may be shown by the way you interact with other staff, the way you help out around camp and also if you play four-square rather than sitting out and watching. All of these are both an example of showing God's love through your actions and setting a good example.
I see myself opening my heart the most when I am in the gates of CDL. There is truly something special about this place. The quiet and sometimes wet morning walk to Vesper Dell for morning watch, the typical summer rain storm that cancels sailing and swimming and sends the staff into a frizzle, the sunset over the river/pier at worship, and the relationships you form. I find peace at camp. I find myself more open to accept God's word and his plan for my life. I feel uplifted at worship while I listen to friends and campers sing songs that glorify the Lord. I also feel empowered to lead. I have supportive co-workers that lift me up and encourage me. They are an example of God's love shown through action.
I feel happy. That is God's plan for each and every one of us. He wants us to be joyful, strong, patient, and holy. I feel all of those things at Camp Don Lee and I am sure every one of you do as well.
Prayer: God, thank you for bringing us out of darkness and into your light. Thank you for giving us places like Camp Don Lee that we can be open and accepting in. Lord, we ask that you continue to give us strength, knowledge, and patience. We are thankful for the places and people that you give us. Amen 
Submitted by: Anna Blount - Summer staff member 2020-2022.
I teach preaching at a theological seminary, and each year my colleagues and I assign this passage as a sermon text to a number of students. I'm accustomed to hearing sermons that berate the Isreaelites for their grumblings and lack of faith.
I remember one sermon that bucked this trend. The student had lived in a desert region and had experienced drought; she knew what it meant to thirst. She invited her hearers to consider what it's like to be parched, saying the word parched slowly so we could hear how dry and gritty it sounds. By the time the sermon ended, we felt sympathy for the Israelistes. Any judgement we might have harbored had turned to compassion.
I took the invitation to discover compassion for the Israelites as an invitation to practice compassion for our own suffering. There are real conditions of need in the world. In some cities children thirst for lead-free water. People live in urban food deserts, where it's nearly impossible to find fresh, affordable food. Immigrants traverse dangerous deserts to find hope in a new country. People who complain in these conditions, who call for justice and for change, do not lack faith. Rather, their pain deserves acknowledgment; their crises should be heard.
We thirst in other ways as well. The lonely thirst for community, the weak for strength. The tired thirst for rest, the sick for healing. We all thirst for God when God seems distant. In these situations, we can turn to our own thirst with compassion and acceptance.
When I'm parched, I remember that sermon and put the brakes on berating myself. Rather, I turn to the One who knows our pain and carries our sorrows, who from the cross cried out, "I am thirsty." (John 19:28).
Prayer: God, help me to have compassion for my thirst and the thirst of others, knowing that longing and thirst are not foreign to you. Amen.
Submitted by: L. Roger Owens, Disciplines, The Upper Room, 2023.
Every Lent, the first story we hear frames the whole journey: Jesus being sent into the wilderness to face hunger, thirst, temptation … and it always sounds a little bit like the beginning of every story I would hear on overnight sailing trips. Leaving the comfort of camp, and the abundant provision of the dining hall … and journeying out to other shores where you'll be responsible for navigating your boats, pitching your tents, and cooking the chicken to ensure no one ends up with any … extra … challenges.
While I never got to go on an LIT trip to Portsmouth, those were always the trips I looked forward to the most for campers. I loved that for most of them, this was a final step of a summers-long journey as a Tweeker, Mariner, and finally an LIT.
As someone who did not grow up at Don Lee, it took some time to understand that we really, truly, sent teenagers into the ocean on sailboats under the supervision of 21-year-olds. On paper, it sounded like a terrible idea. And for those of you who are reading this who aren't closely familiar with the program and the Portsmouth trip, you probably would agree, right?
And even after hearing more stories about these trips … it continued to seem, in theory, like a terrible idea. Stories of black spots on the radar, masts breaking, powerboat engines failing, Coast Guard rescues … how could this be a good idea?
Except, every year, when those campers returned. Those sunburned, dehydrated, often injured, exhausted, un-showered campers – they also returned enthusiastic, encouraged and proud. "We almost died – and it was the best week of my life!" was a comment I heard regularly.
There's something about the wilderness that we all need. There's something about a journey that tempts us, challenges us, forces us to confront our own shortcomings and limitations, that also shapes us in all the right ways.
We usually see Jesus' story as one of temptation and trial only. This wilderness is not a good place, right?
Except every step of the way, Jesus is prepared, Jesus is sustained, not by his own knowledge or understanding, but by his connection to scripture, and the words of the prophets. He quotes the prophet Isaiah as he meets the tempter at every turn. God provides for him in this time, just as God has provided for generations before him. Even for the son of God himself, the wilderness is a place where he is even more formed in his identity as the fulfillment of the prophets, and the hope for the future.
Turns out, we all need the wilderness. And we're not the first ones to have learned this. Tale as old as time. Our ancestors for generations have been going into the wilderness … and if we pay attention to their journeys, maybe we can learn something.
Maybe we can discover that we need the wilderness, not simply for the outcome, but for the journey itself.
What is the wilderness teaching you this year in Lent? How is God's provision showing up for you in new ways? And how are you being formed more into the person that God is calling you to be?
Prayer: God of the wilderness, open our eyes to see your care for us and who you are shaping us to be in this time. Amen.
Submitted by: Melissa Cooper - Faith Formation and Retreat Ministries Coordinator 2009-2011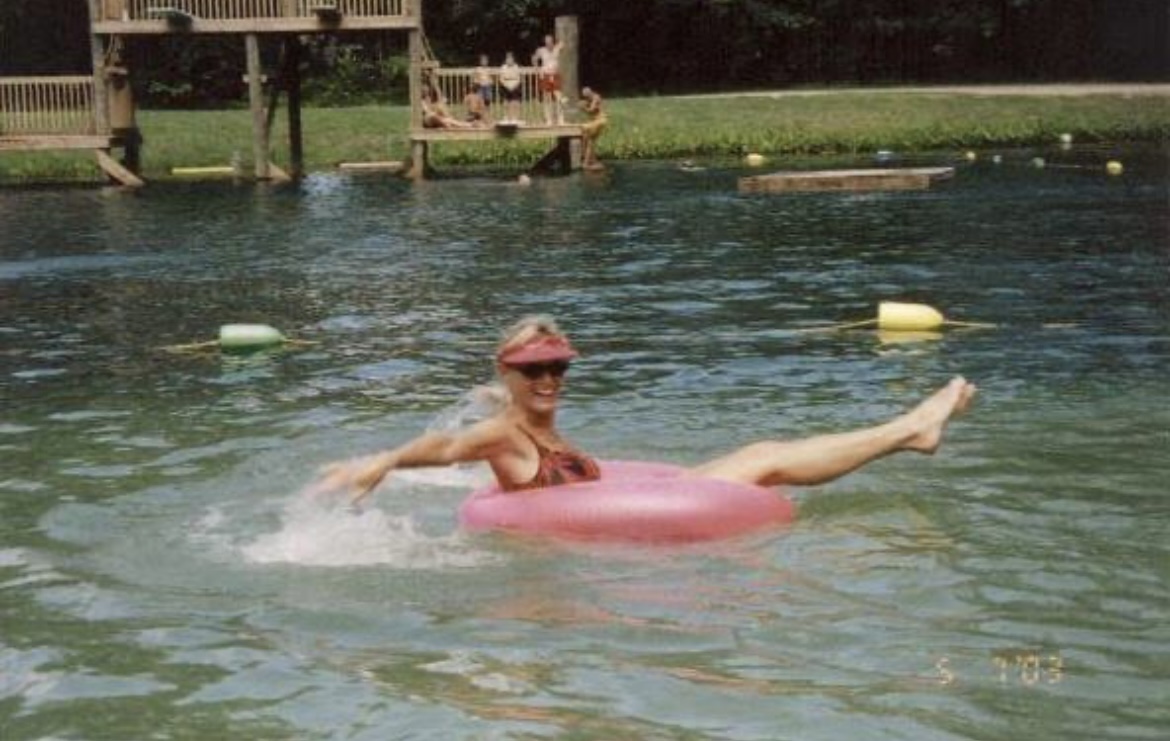 Lenten greetings from Surf City, NC. The beach is a beautiful place to live, and I love to get out there by the shore whenever I can.
When I do, I often see people scouring the shoreline for seashells. As they search, they often are seen bent over, sifting, scrutinizing and examining shells of all sorts and sizes. They look closely at the beautiful formations that often times create a prized shell.
My father used to collect shells, and he found some magnificent ones. He had collections that included conchs, olive shells, sand dollars, sea urchins, egg casings and the coveted state shell of North Carolina, the scotch bonnet. He was quite the sheller.
The shellers I observe sort through piles of shells, especially at low tide when the previous high tide deposited new treasures on the beach. Their routine goes something like this. They pick up a shell. Examine it closely. And, then, "whoof," they toss it
aside. It's repetitive. Pick up a shell. Examine it oh so closely. And, again, "whoof," it is often tossed aside.
As I have watched this over the years, this routine continues repeatedly as the beach goers are trying to find that perfect shell – the one gem of a find that can go in their collection to fulfill their finds of flawlessness. Yet, what is found on the beach more often than not are shells that are not whole. They aren't perfect. They don't really resemble anything, much less, a prized shell.
On the beach (and in life,) people are looking for perfection. Yet, I propose that in brokenness, there is surely beauty. And, I recommend that the next time you are by the shore that you pick up a broken shell and examine it as closely as you would a "perfect" shell.
What can we see in broken shells? The colors are amazing. Purples and orange, pinks and yellows, creams and white. The textures are incredible as well. Broken shells reveal ridges as well as soft smooth edges, bumps and grooves, wavy lines and
rough folds.
And, all of that makes me wonder what these once-whole shells have gone through to become fragments of their former selves. Did a seagull drop it on a hard surface to extract the live animal from it for sustenance? How many waves have crashed down upon it to shatter it into the pieces we find on the beach? How many times did the course sand smooth the pieces to produce its glossy edges?
As I recall the shellers on the beach here on Topsail Island, I also think that of anyone on this planet, we, as Christians know brokenness.
We have certainly seen it in our communities and churches. We experience it through broken relationships. With all the angst in the world, there are people who are broken spiritually and emotionally. We find ourselves broken over real or perceived failures. And, we can feel brokenness even from events that haven't occurred through the anticipation of an unknown future.
Scripture promises that God remains with those who are broken and makes them stronger than before. In Isaiah 61:3, God promises to give those who mourn and are broken "a garland instead of ashes, the oil of gladness instead of mourning, the mantle of praise instead of a spirit of fainting."
I find broken people of this world to be brave and beautiful, resilient and strong. Camps Chestnut Ridge, Don Lee and Rockfish have a faith-filled passion that allows them to respond to the calling to serve this broken world and to share the love of Jesus Christ at each of those delightful and unique sites. Among the many campers and guests we serve, we see many who have rough edges, those who have gaping holes in their hearts, those who are worn out and those who are simply broken.
Our mission is not to make them "whole" again. Rather, our campers and guests are welcomed as they are, and this camp and retreat ministry helps them understand how utterly beautiful and valuable they are and that they belong in the "collection" of God's love and grace.
I hope and pray that you find beauty in brokenness during this Lenten season.
Submitted by: Dail Daly Ballard - NC UM Camp & Retreat Ministries, Inc. Executive Director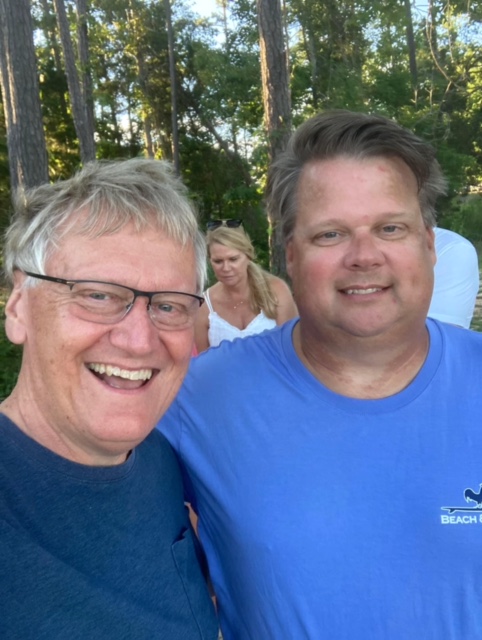 My God, my God, why have you forsaken me? Why are you so far from helping me? I cry by day, but you do not answer, and by night, but find no rest. ( Psalm 22:1-2 ) This reading from the Psalms usually finds itself inserted into a Good Friday Tenebrae service. The question it opens with leaps off the page and into our ears, "My God, why?" It's the very question every one of us has asked of God at some point in our lives. If not, we will in the future.
In, A Surprising Companionship, Jerry Webber expands the questions with these words:
Who are you, anyway? And where are you enthroned? Have I totally missed you?
Real questions, like these, are one of the reasons that people like us return again and again to the ancient poetry of the psalms. They remind us of our connection with human beings who lived and questioned thousands of years before us. Perhaps you also recognize some of these words as those employed by Jesus while he experienced the agony of crucifixion. Placarded on a Roman instrument of torture, an earlier version of the electric chair, or gas chamber, Jesus speaks these same words: "My God, why have you forsaken me."
For centuries people from the Western hemisphere have seized on these questions and tried to make sense of them. I mean, why would Jesus, of all people, speak to God in such a way? The basic answer usually comes back to something that sounds like this: "God could not bear to look upon sin. On the cross Jesus was taking all the sin of the world ( past, present, and future) upon himself - sacrificially - so God turned the other way, and Jesus felt all alone and forsaken.
Well, as our friends down East would say: "That's momicked up!" Another way of saying it is:"That's a twisted understanding of Who God is. So, in your greatest moment of agony, God is the One who turns away and hides his eyes? Really? Middle-Eastern Christians for centuries have asked us to claim the questions of Psalm 22 when considering Jesus' amazing love, but they have begged us to move beyond the questions to the Affirmation of Faith found in Psalm 22. That's right, while hanging on the cross, Jesus utters ancient questions, but he doesn't stop there. And every Hebrew person within ear-shot of the cross that Friday afternoon, knew exactly what Jesus was quoting from. They'd memorized the psalms as children.
I believe Jesus' words were much more than the anguished cries of a man in pain - who felt abandoned by God. They were an invitation to all who would join him, to put their trust in God.
In you our ancestors trusted; they trusted, and you delivered them.
To you they cried, and were saved; in you they trusted, and were not put to shame.
As a wise old pastor reminded me over thirty-five years ago. "It's okay to question God, or even to be angry at God, because if God is God - God can take it!" We can trust a God like that. And with Jesus we can pray:
Time and again, we have trusted You, O God, and You have delivered us. We have cried to You, and in our anguish You have not turned away, but looked upon us with mercy, and saved us. As it was in the beginning, is now, and ever shall be. Amen.
Submitted by: Jon E Strother- NCUMC Sound District Superintendent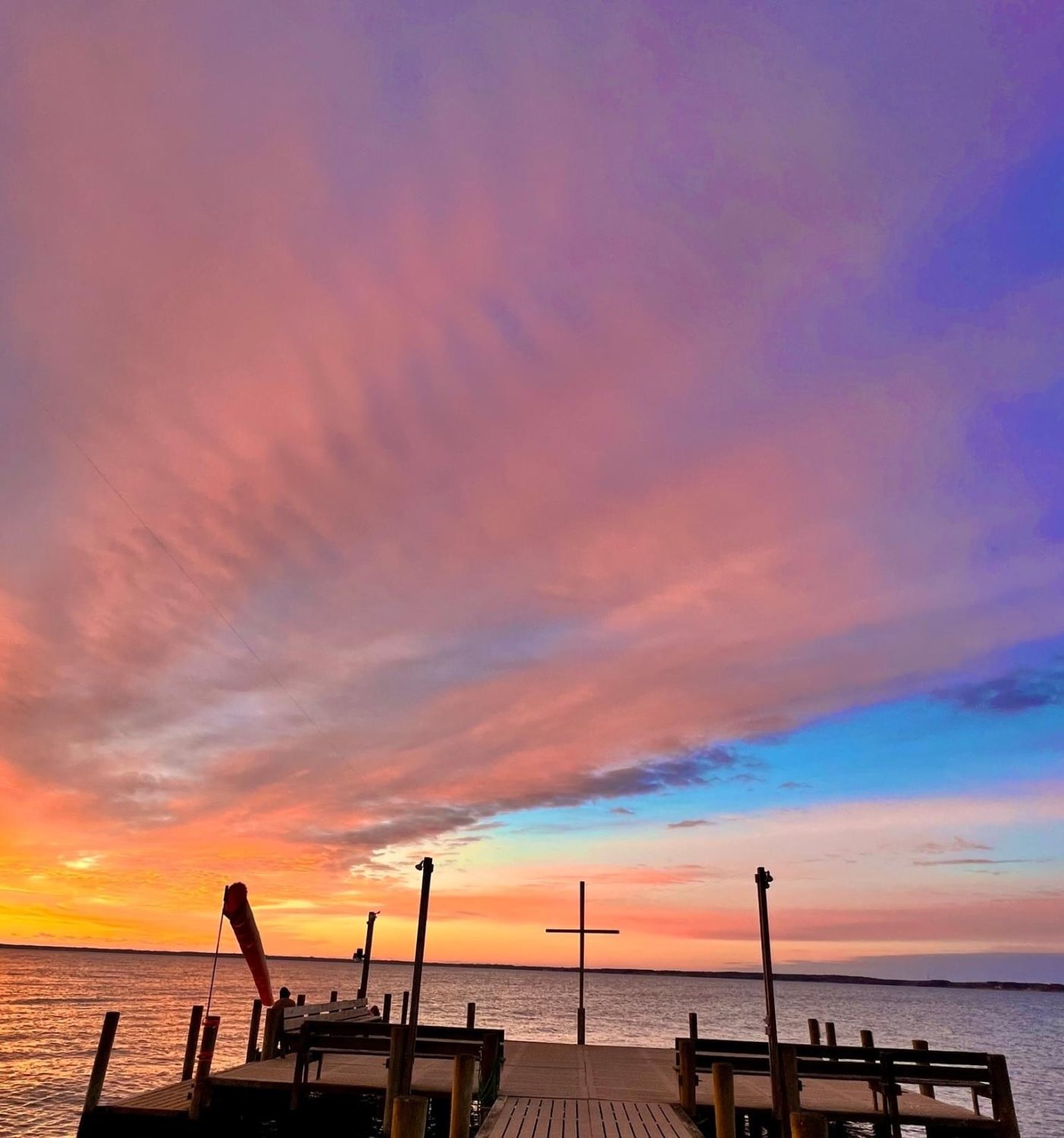 If you have ever sat on the end of the pier and looked out over the water, you have seen and felt the Spirit of God. Whether at sunrise or sunset, noon or on a starlit night, the end of the pier is a sacred place, and it is because "the Spirit of God hovers over the waters." No other place speaks of God's amazing grace quite like it. You can look out all around and see His creation, feel his Spirit, experience His Glory and His love.
Close your eyes and imagine being there now and feel His Spirit who lives in you. His presence is always there to love, encourage, empower, and direct.
Prayer: Father, thank you for your Spirit who lives in us and thank you for blessing a place like Camp Don Lee so that we, your children, can experience your Spirit hovering over the water. Amen. 
Reprinted from 2007 Lenten Devotion. Written by Dianne Bruton. Longtime friend of Camp Don Lee.
Day 18: Matthew 14: 22-33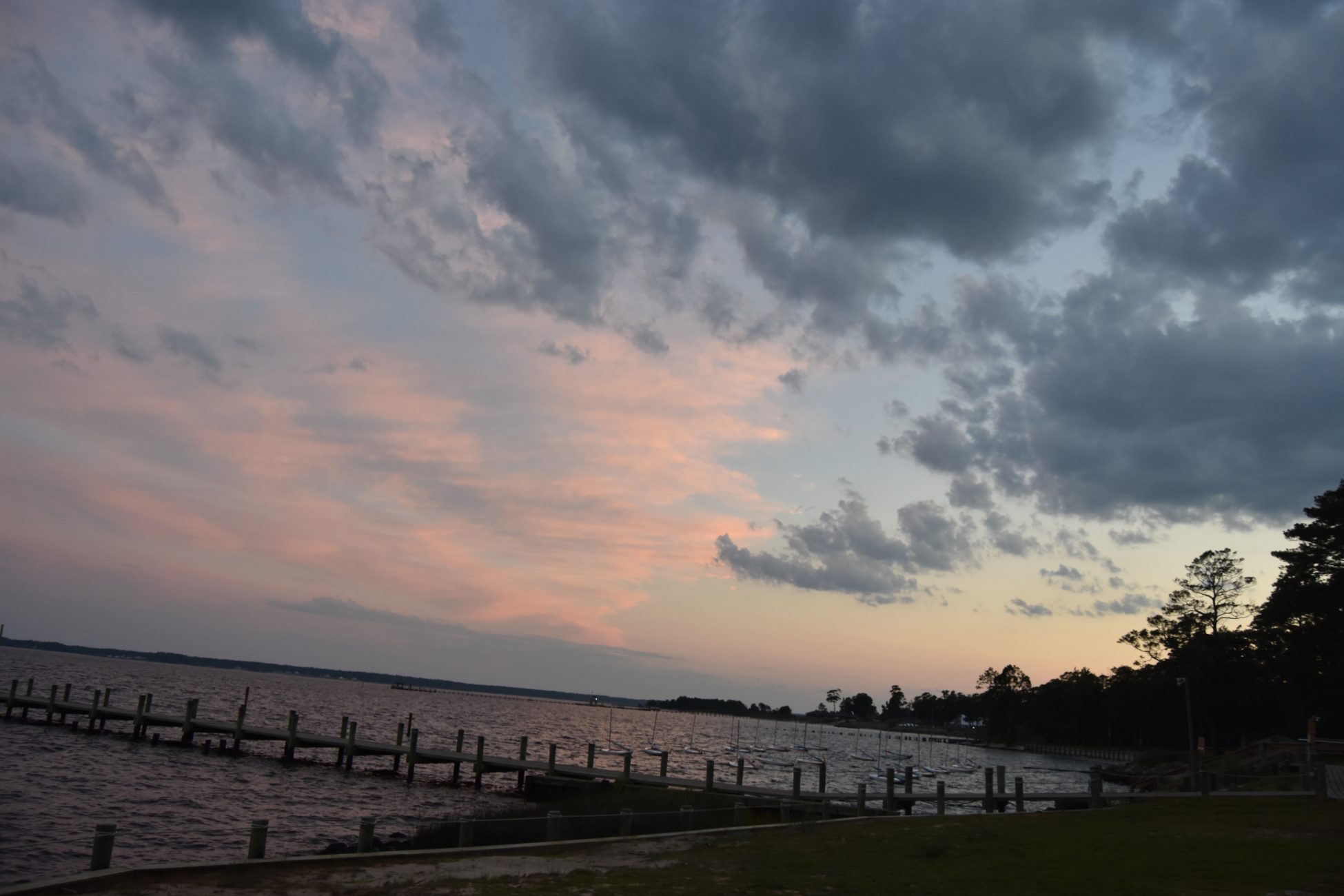 On the recommendation of several friends I have been reading through Robert Bell's book, Velvet Elvis. Midway through the book, Bell uses the story of Peter attempting to walk on the water to make a very important point. After reaching out to save Peter from sinking, Jesus says to Peter, "You of little faith, why did you doubt?" Reflecting on this story, Bell asks the question, who did Peter lose faith in? The answer is not Jesus but himself. Peter lost faith in himself. He stopped believing that he could do what Jesus called him to do. Bell goes on to say, "If the rabbi (Jesus) calls you to be his disciple, then he believes you can actually be like him. As we read the stories of Jesus' life with his disciples, what do we find frustrates him to no end? When his disciples lose faith in themselves." Bell's point is that God believes in us. God believes that we can do amazing things. So often we hear about our need to believe more in God or Jesus but what I am afraid we forget in our pursuit is just how much God and Jesus believe in us! What would it mean for us to learn to trust the One who first believes in us?
If I learned anything through my experience as a camper and staff member at Don Lee it was just this, God first believes in me! If I could sum up John Farmer's central message it is just this, "trust the one who made you to do great things through you." Imagine what could happen not only in our own lives but also in the world if we could reach a point where we dared to believe this was true. God has equipped us with tremendous gifts and talents. Do we believe it? How are we using these gifts? Dare we trust that God can use each and every one of us to help usher in the Kingdom of God on earth as it is in heaven?
Prayer: Dear God, thank you for giving me the gifts to navigate through the difficult waters ahead. Thank you for believing in me, and continue to remind me that I have what it takes to reach you. Amen.
Reprinted from 2007 Lenten Devotion. Written by Ben Williams. Ben and his family are long time campers, Ben is often a pastor in residence over the summer. Ben is the pastor at Christ United Methodist in Chapel Hill.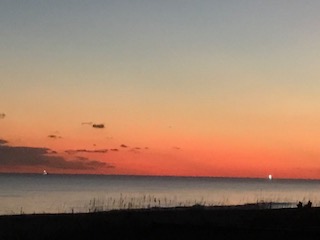 2 John 1:6  "And this is love, that we walk in obedience to his commands. As you have heard from the beginning, his command is that you walk in love."
As I reflect on this scripture, I visualize the many children, youth, teens, young adults, retreat groups, parents, clergy, and other adults that have walked in the sandy soil of the place called Camp Don Lee. I think of the stories my children told when they returned from a week spent in the summer of their elementary years. I think of the retreats my church families held on fall weekends. 
All these images have an emotion attached: love. A love of the place, a love of the friend found, and a love of our Savior. 
The scripture tells us that we are to walk in love with one another. When we spend time in fellowship and worship with one another, it strengthens us to walk in that love in our daily lives. We are commanded to carry that love to all we encounter and be God's living examples in the world. 
If you are reading this reflection, your life has been blessed by Camp Don Lee. You have experienced love in a dining hall, around a campfire, in Vesper Dale, and in the time counselors, staff, and pastors poured into you. It is our calling now to take that love and walk in it and share it with others. May our days ahead be reminders of sandy feet and walking in love with our Savior.
Prayer: Dear Heavenly Father, We give thanks for this season of reflection. We give thanks for those people and places that have blessed our life. We give thanks for the example you have set on how to live and how to love. May we now be encouraged to follow in the walk you have commanded and to love others as you have shown. Amen. 
Submitted by: Paige McMillan- camper parent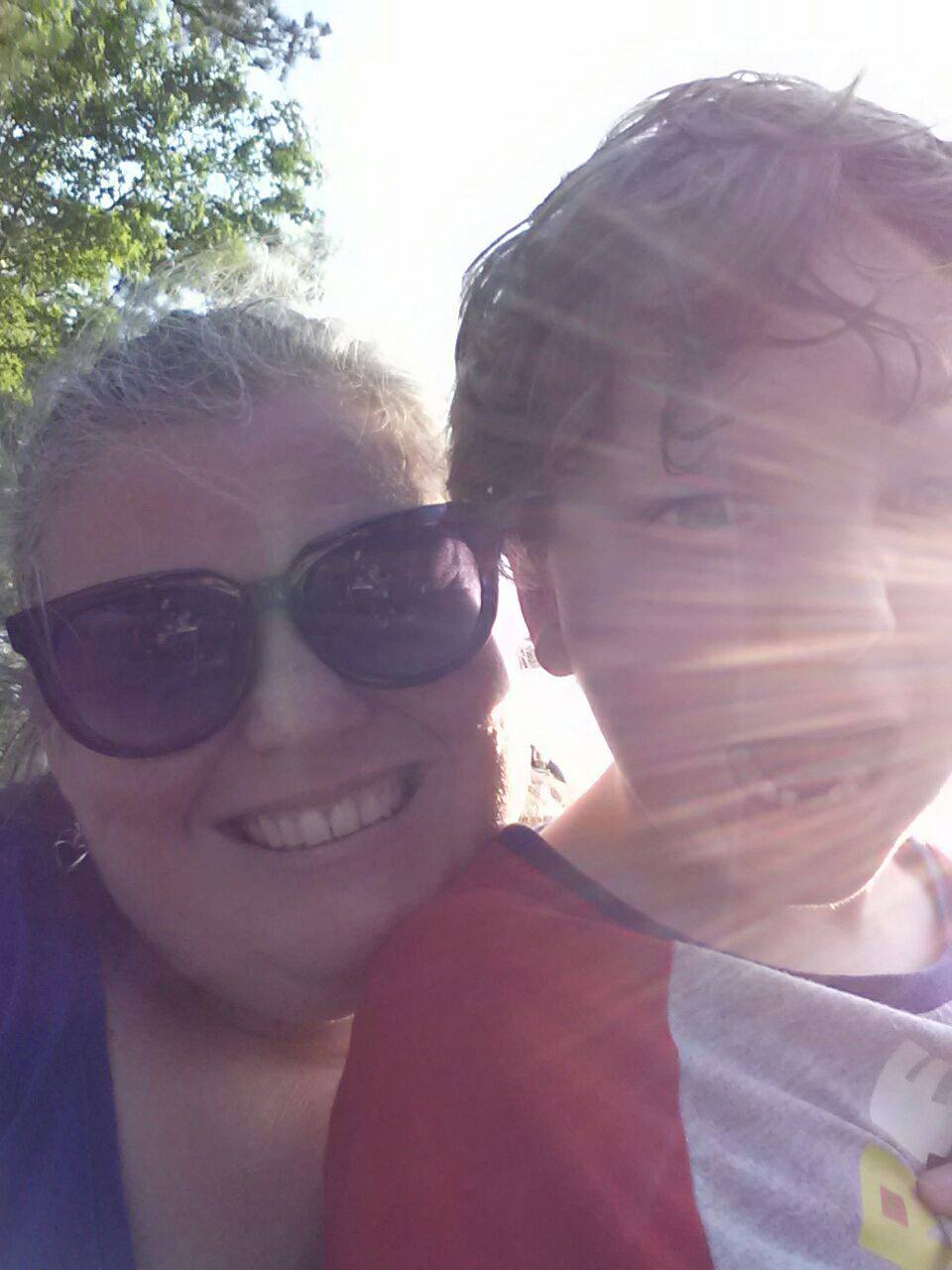 Camp Don Lee is a way to feel God's presence through nature. Before my son Edgar was old enough to attend overnight camps, we took him to family camp. At Camp, the wind is so strong; it feels like a hug from God.
The first time we took Edgar to Camp, we decided to blow bubbles in our free time. We found a quiet place and started blowing. I held up the wand and noticed the wind was so strong it was blowing the bubbles. We were blowing bubbles with the Lord.
The best thing about Camp is that you feel God so viscerally. When you need God the most, Camp is the place to go. You feel His presence so strongly at Camp.
Prayer: Dear Lord, thank you for giving us beautiful places to go to commune with you. Thank you for coming to us when we need you the most. Please help us to protect your creation so that others may have these moments with you. Amen.
Submitted by: Hope Capps - camper parent, serves the NCUM Camp & Retreat Ministries
Day 15: 1 Corinthians 1:18
"For the message about the cross is foolishness to those who are perishing, but to us who are being saved, it is the power of God."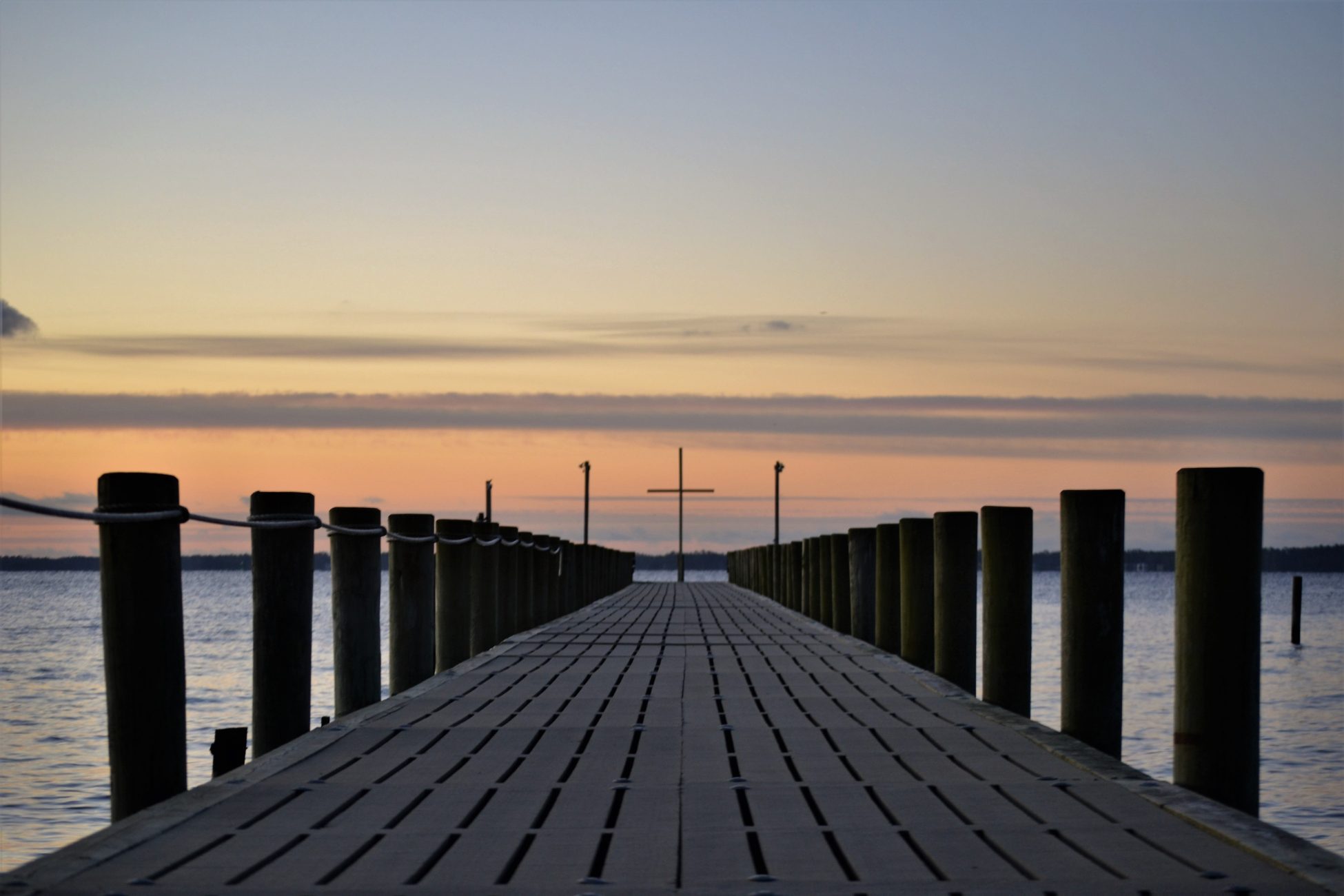 There was a time when there was no cross at the end of the pier, but now that cross has become the symbol of the very survival of camp. It has comforted me to see it standing unscathed when the rest of the pier appeared to be totally devastated.
We were attempting to make a final structural repair to the pier the spring after Dennis the Menace had struck twice the previous September. During the storm some girders had broken loose from the piling to which the cross is attached and dropped approximately one foot. A simple matter to jack in place and install another bolt if you are on land, but over water there is no place to set a jack, and where it was broken there was no way to get a barge with a crane to it without removing some of the pier.
We were finally successful in lifting and holding the lower girder in place for bolting by anchoring the stationary end of a cong-along to the bolt connecting the cross to the piling. Hopefully the cross will weather the next storm. In the meantime, we will anchor our faith to the unshakable cross where Jesus died.
Prayer: Jesus, help us anchor our lives to your cross on calvary so we can weather all the storms. Amen.
Reprinted from 2007 Lenten Devotion. Written by David Edwards. He and his wife, Kay, are long-time family campers. Their children and grandchildren have been campers and summer staff at camp.

Day 14: Colossians 1:15-23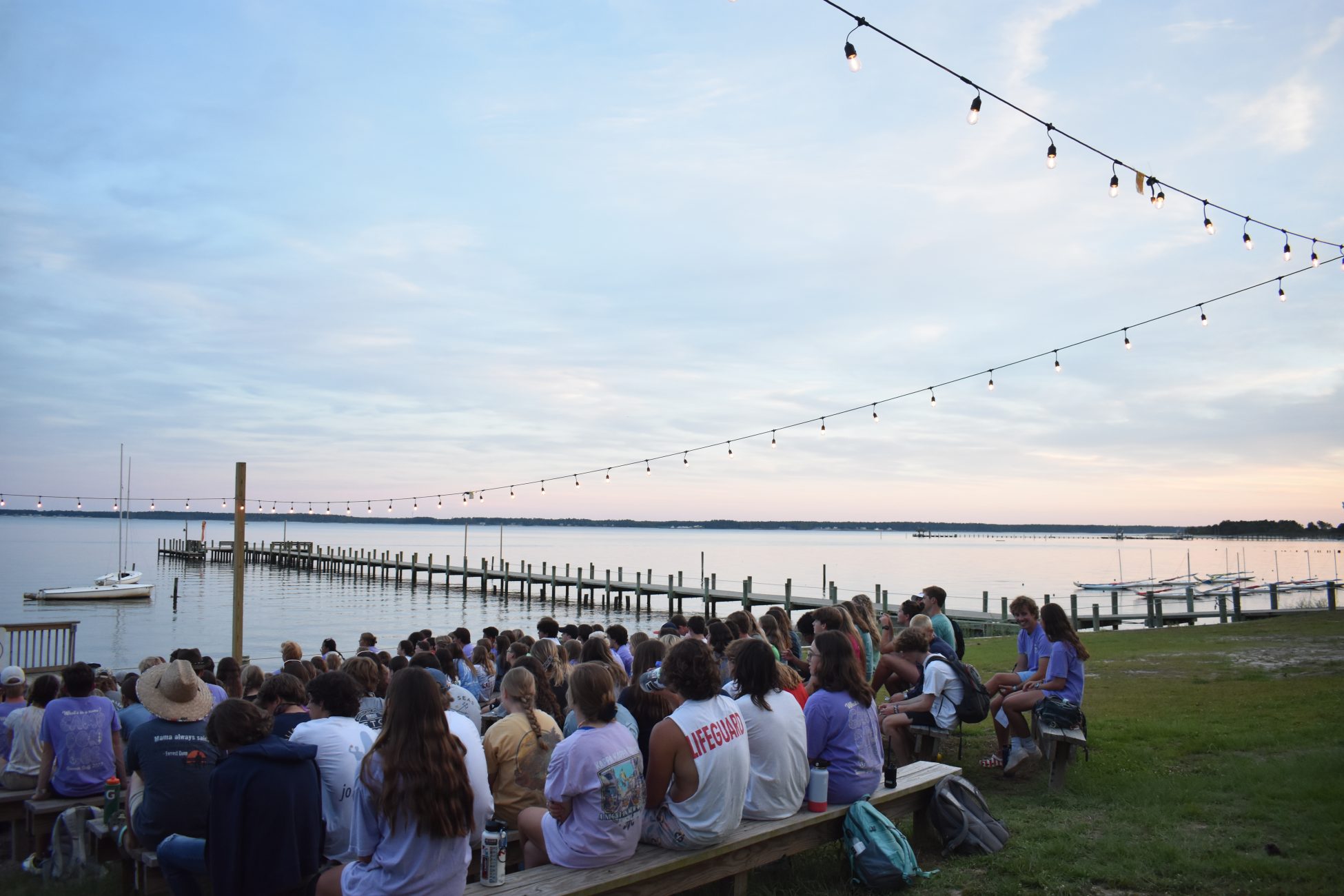 In Colossians 1:15-23, Paul writes about Jesus and encourages the Colossian church to remain faithful to Jesus despite the pressures they are facing. In this passage, Paul gives us a glimpse of Jesus' supremacy over all things, and reminds us of the impact of Jesus' sacrifice on our lives.
Firstly, Paul reminds us that Jesus is the perfect picture of the person and character of God. He is the image of the invisible God, and if we as Christians want to know what our God is like, we must get to know Jesus. Jesus is the radiance of God's glory and the exact representation of His being. Therefore, when we see Jesus, we see the Father.
Secondly, Paul emphasizes that Jesus is the preeminent and supreme over all things. In Him, all things were created: things in heaven and on earth, visible and invisible, whether thrones or powers or rulers or authorities; all things have been created through Him and for Him. Jesus is not just a created being but is the creator of all things. He is before all things, and in Him, all things hold together.
Thirdly, Paul reminds us that Jesus is the head of the body, the church. He is the beginning and the firstborn from among the dead, demonstrating His authority over death. In everything, Jesus has the supremacy. For God was pleased to have all His fullness dwell in Him. Through Jesus, God has reconciled to Himself all things, whether things on earth or things in heaven, by making peace through His blood, shed on the cross.
Finally, Paul challenges us to keep faith and to not lose hope in the gospel. Through Jesus' death on the cross, He has broken down every barrier that separated us from God. Jesus' sacrifice has reconciled us by His physical body through death to present us holy in His sight, without blemish and free from accusation, if we continue in our faith, established and firm, and do not move from the hope held out in the gospel.
In conclusion, Jesus is the image of the invisible God, the preeminent and supreme over all things, the head of the church, and the reconciler of all things. Let us keep our faith in Jesus and hold fast to the hope held out in the gospel, for in Him, we have all we need.
Prayer: Heavenly Father, we thank you for sending your Son Jesus to reconcile us to you. Help us to always remember that Jesus is the image of the invisible God, the firstborn over all creation, and the head of the church. Help us to continue in our faith, established and firm, and not move from the hope held out in the gospel. We thank you for the forgiveness of our sins and for making us holy in your sight, without blemish and free from accusation. We give you all the glory and honor, in Jesus' name. Amen.
Submitted by: Kathryn Wynne- former summer staff member, Marketing and Communications Coordinator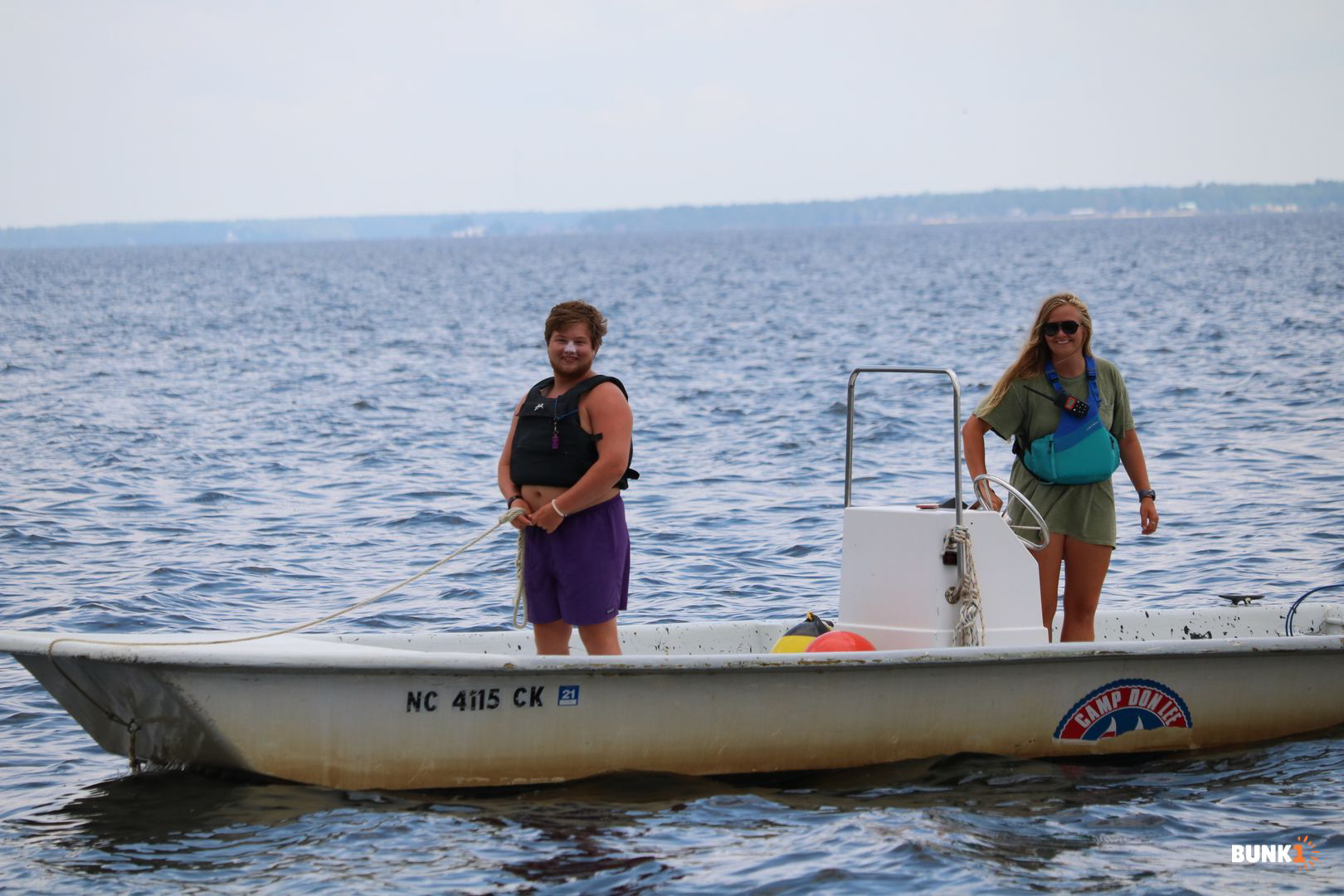 During vespers at camp, saying something that you did not like during the day or something that upset you was called a "thorn." Although we no longer do that because we would like to focus on positive experiences throughout the day, we know that every day is not perfect because we are not. Whether it is getting into an argument with a friend who skipped you in the four-square line, someone you don't know refusing to get out in the gaga ball pit, or you're tired after a long week of camp, we have all been there. Even when we are outside of camp at home, you could disagree with your siblings, friends, or even your parents!
John 8:1-11 is the story of a group of Pharisees bringing a woman guilty of adultery to Jesus to get him to disobey the law of Moses. When Jesus spoke with the Pharisees while they were demanding him to condemn the women they captured, he responded, "let him who is without sin amongst you throw the first stone at her." Jesus is saying that none of us are perfect and that we should not judge others or get angry at them because we have been in their shoes.
I remember hearing something from the hundreds of worships and morning watch services I was a part of during the 11 summers I spent at camp: giving others grace. Giving others grace can mean many things, but at the root of it, grace means forgiving others, as God forgave us through Jesus. Jesus tells the woman that the only person that can judge her is God and nobody else, so she is free to go. It may be hard not to judge others, and I can personally attest to that, but at the end of the day, we were made in God's image to love one another. God knows that we are flawed and will have moments of anger and confrontation, and he will forgive us, so we should forgive others. Whether you are at camp, home, the park, or even at work, we need to give others grave and realize that we are not the ones meant to judge them.
Prayer: Dear God, we thank you for giving us the ability to live in your presence every day. We thank you for our friends and family. We praise you for giving your one and only son to teach us and protect us. Help us to give others grace and be patient on our worst days. Help us learn to love like you love. Amen.
Submitted by: Peter Taylor- former camper and summer staff member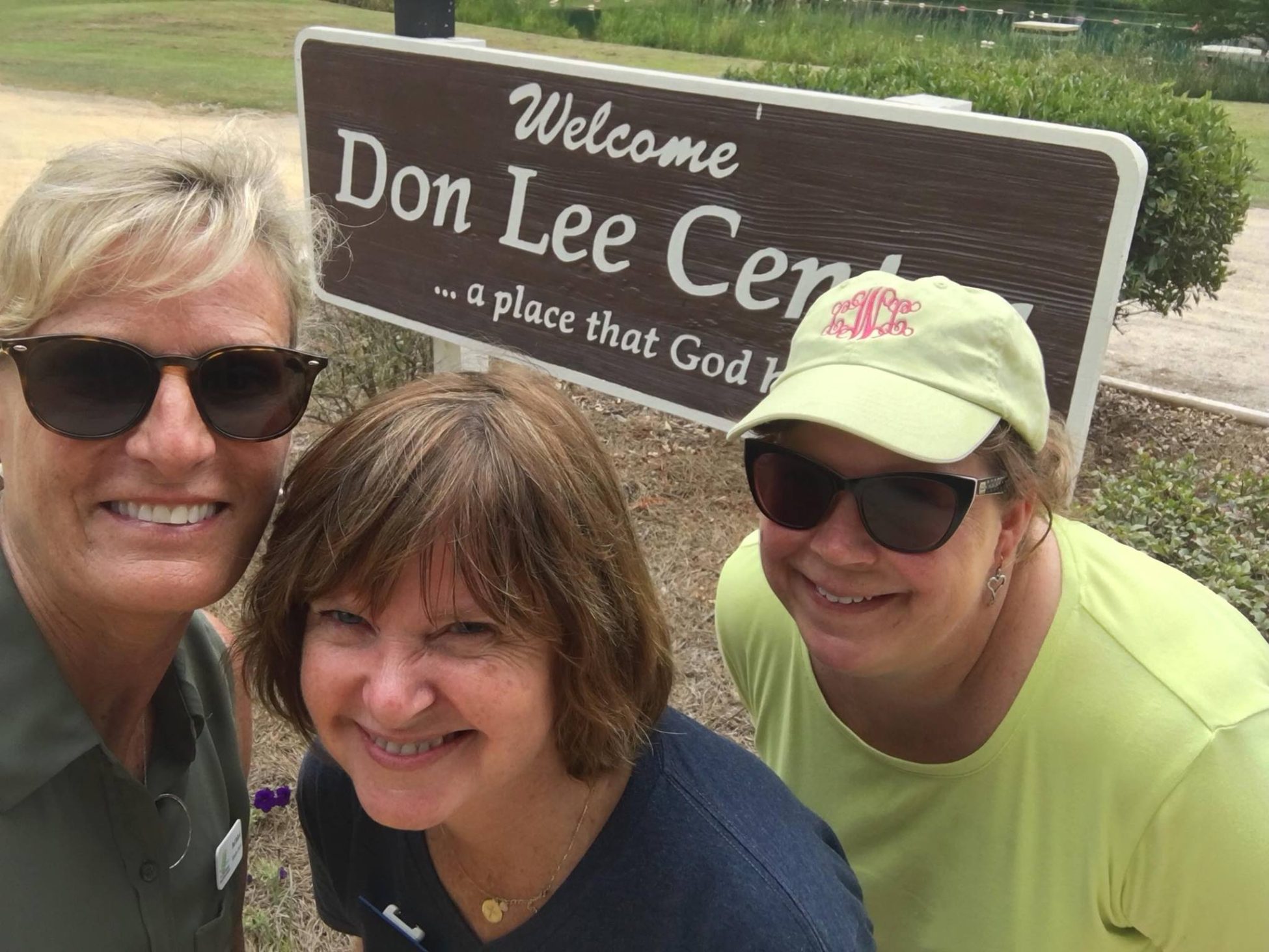 This passage of Isaiah offers us a glimpse of God's vision of peace. The prophet's words offer us nourishment and hope, and these words also raise our consciousness to the possibilities of what our collective life might look like if we resist the forces of the world and choose an alternative way of being in community with one another.
In a world where there is one war after another, God's plan for peace in the world seems hard to imagine. But God has a different vision. Prophets are people who are called by God to serve as a channel of communication between God and the people of God. They are often not very popular because they call out injustices. But we should pay attention to them because they offer us messages of hope and an invitation to enter into right relationship with God and our neighbors.
This text from Isaiah is an invitation for us to be a part of building a new society, and this invitation is not intended to be something to be lived out in the life to come after our time ends on earth. It is an invitation for us to enter into a peace that surpasses all understanding beyond what we typically see on earth, a place where we will all experience spiritual and emotional well-being, a place where we will return to the vision of creation that we read of in Genesis before it was disrupted by sin.
In this new creation, there will be a reversal of unjust systems that have benefitted some people at the expense of others. Political and economic justice will be restored. We will be a people of cultural humility, where we take on a posture of Ubuntu, which speaks of the very essence of being human….it is to say, "My humanity is caught up, is inextricably bound up, in yours." None of us are whole unless all of us are whole."
We are called to be a people who co-exist without placing some people in a social order above orders. We are called to be people who live in harmony with one another.
The word we often use as "peace" comes from the Hebrew word "shalom" which means more than without violence. It means well-being, wholeness, welfare, prosperity, and safety, for ALL of God's people.
The prophet Isaiah is offering us a glimpse of what our world might look like if we allow ourselves to be shaped and formed into the people God intended when we were created. It is possible for ALL people and nature to flourish. There is enough. We are not called to passively wait for God's Shalom but invited to actively pursue it, now. Let it be so.
Prayer: Creator God, you have created us to be in community with one another and have placed a divine spark within each of us. Help us to see all people the way that you see them, and to be people that are agents of your shalom. Amen.
Submitted by: Claire Cox-Woodlief - Board Chair, NC UM Camp & Retreat Ministries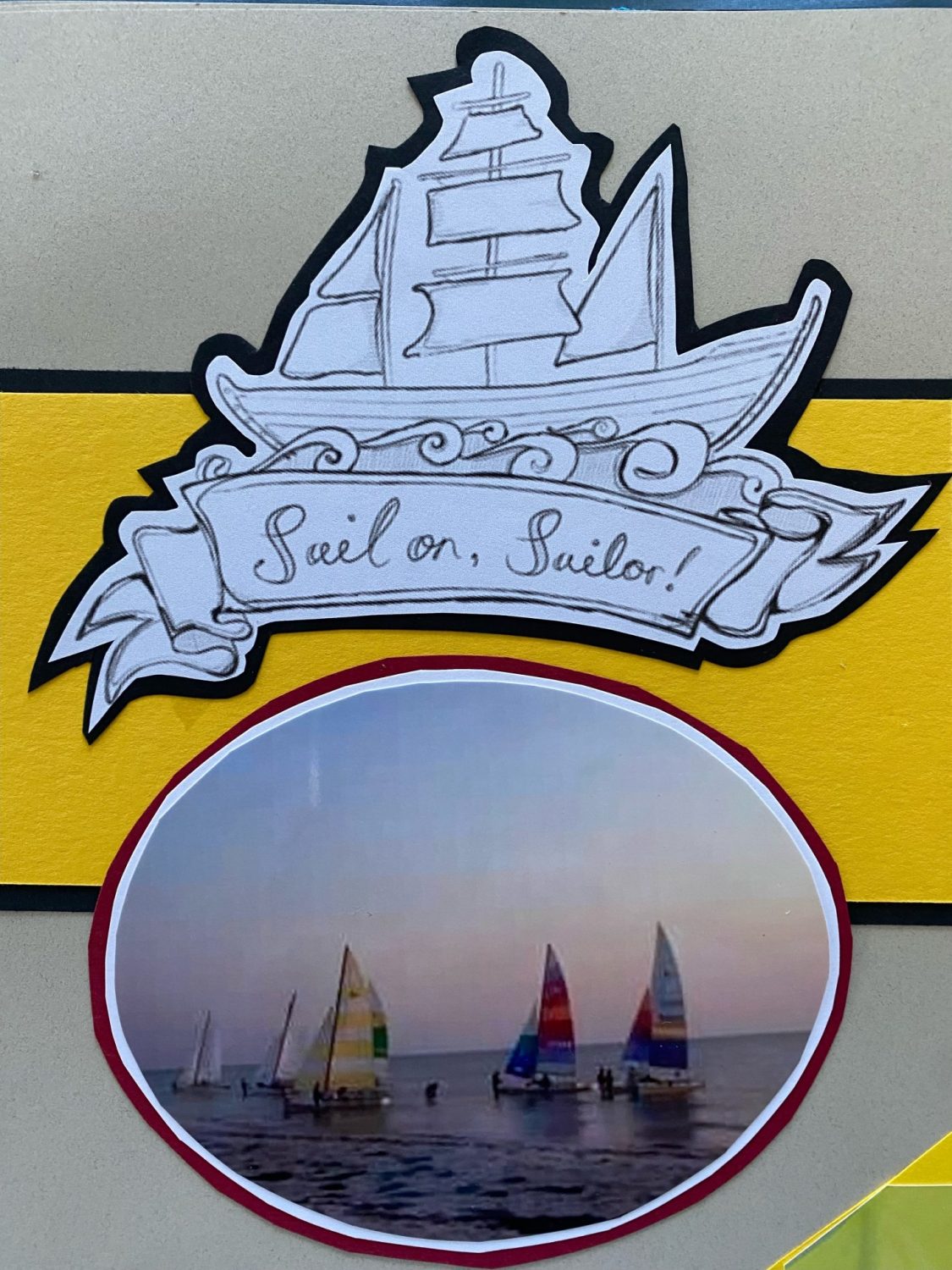 Why have you brought us to the wilderness?
I'm sure that's exactly what my third grade son was thinking when we first dropped him off at Camp Don Lee. As a NC native raising children in Florida, I wanted to provide our children with a connection back to our state. A connection to everything that represented CDL in our family - faith, fellowship, lasting friendships, and a place and environment to find and embrace God.
That first year, not knowing a single soul at camp, not knowing exactly why we were dropping him off in the wilderness, I hoped he would believe. Believe in my guidance. Believe in my love. And believe that God could be found along the banks of the Pamlico Sound.
In this Lenten season, we need to believe in God's path for us, his love for us.
For nearly two decades, CDL has been a guiding light in our son's life and the adult he has become. And all because we left him in the wilderness to find God.
Prayer: Dear God, Help us remember that your path for us may lead us into the wilderness. Into territories or situations where we're not sure of the direction, or the destination. And we will trust in your way, in your love for us. Amen. 
Submitted by: Amy Nowell- mother of long time campers & staff, family connection to camp through generations.
Day 10: Isaiah 51:6
"Lift up your eyes to the heavens, look at the art beneath; the earth will wear out like a garment and its inhabitants die like flies. But my salvation will last forever, my righteousness will never fail."
"I am the one who creates the light and makes the darkness. I am the one who sends good times and bad times. I, the Lord, am the one who does these things."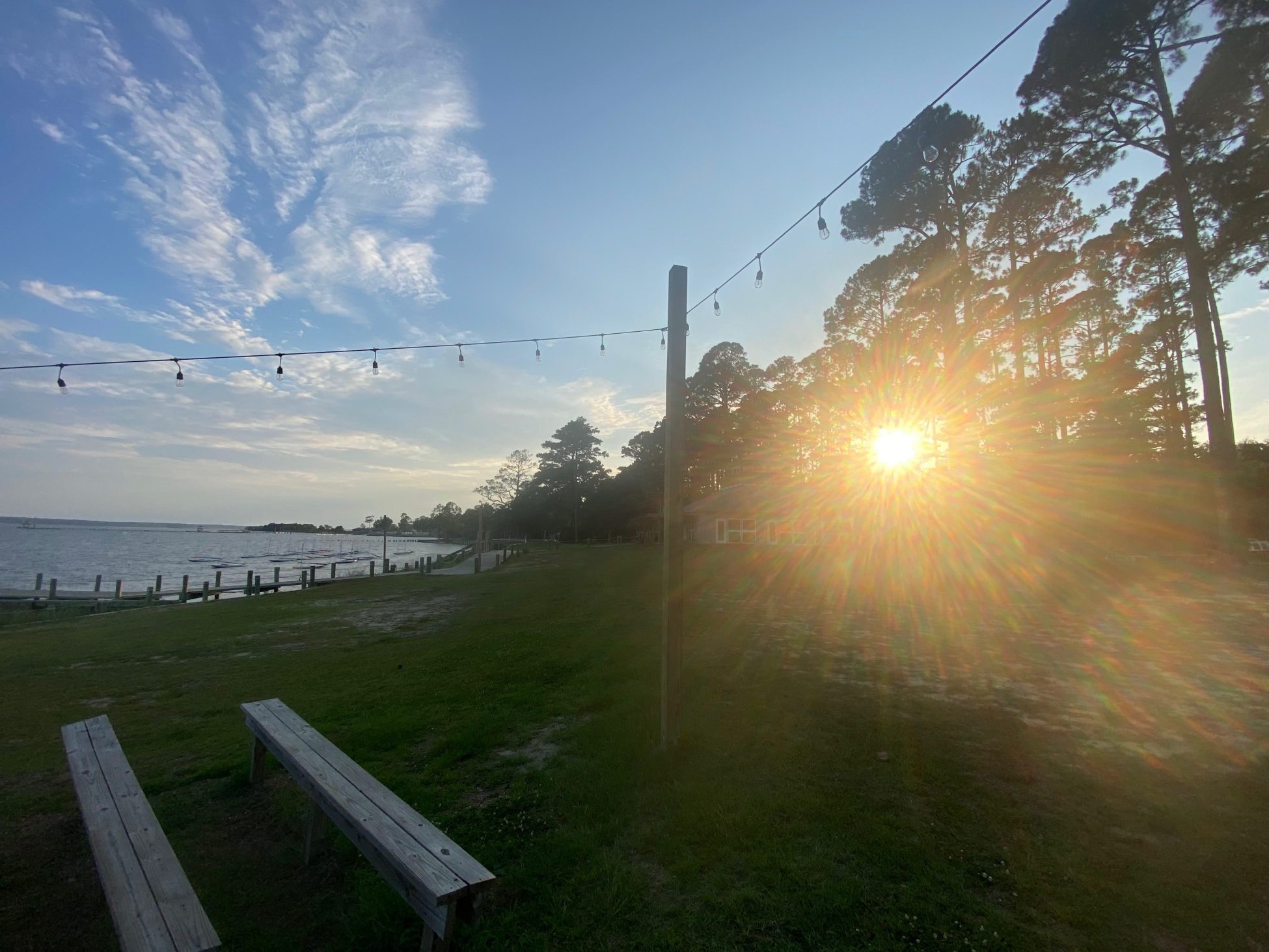 The season of Lent begins with Ash Wednesday, reminding us that from dust we were created and to dust we will return. A version of this idea is found everywhere in scripture, it is a reminder that God gives us often.
In Isaiah, God is preparing God's people for exile, for the challenging time that they will face soon. God reminds them to ground themselves, to look up at the heavens, up toward the sky, then look down at the ground, at the beauty of creation. God gives warning of what is to come for God's people and for the earth as a whole. God does not just leave God's people with the devastation, but God promises to be with them through salvation.
For me, every day at camp is a reminder to ground myself in the beauty of creation. I am glad that each grounding does not come with a direct message from God to remind me of devastation around the world. But with how connected our world is now, it's hard not to know what is going on and going wrong everywhere.
The beauty of camp reminds me of the goodness that God has provided us through what God has created. And even more than that, it reminds me of the good and great that God has promised to us through salvation, and that that is even greater than what God has created here on earth.
Prayer: God remind us to find time each day to look up at the sky and to feel the ground beneath our feet. Remind us of the beauty that surrounds us despite the chaos. Remind us of the good that you have promised us, and the great that is to come. Be with us in the right now. Amen. 
Submitted by: Adria Foreman- summer staff member 2022 & 2023
Day 9 - Isaiah 45:7
"I am the one who creates the light and makes the darkness. I am the one who sends good times and bad times. I, the Lord, am the one who does these things."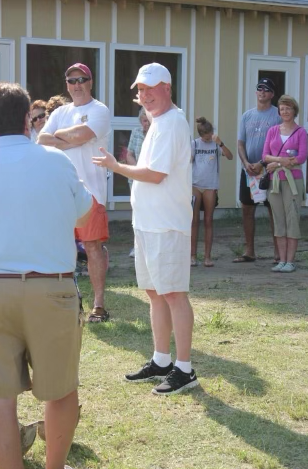 That is one awesome verse, and it really comes alive on the shores of the lower Neuse River at the place we know and love ---Don Lee Center.
The camp has certainly seen both the good and bad times that God's kingdom has to offer. Just last year, Hurricane Ophelia put a real hurting on the beach front, pier and on the sailing hut. This was a challenge and it bruised our hearts to see such destruction. But, we rallied. The good times returned when the good people did what needed to be done. With God's help we fixed, we repaired and moved on. The pier was repaired, the beach front stabilized, and it was all due to the good will and hard work of caring Christian people. The good times and the bad times from the One who does these things.
Our personal lives also see the light and the darkness as we try to do the best we can with the gifts that have been given us. There are countless Camp Don Lee stories of danger and fear. Likewise, there are countless stories of joy, smiles and happiness.
For our family, Camp Don Lee is a reminder of how sweet life can be among loving friends and family. And it's a reminder of how abruptly things can change toward unfavorable circumstances. Each visit we make to Camp Don Lee is renewing, refreshing and truly humbling experience. It is also a reminder how God truly has the whole world in His hands.
Prayer: Dear God, help us to remember that you are the one who creates the light and the darkness.
Reprinted from 2007 "The Spirit Moves" Lenten Devotion Booklet. Written by Kevin Seymour, Former camper, former summer staff, camper parent. Past chair of NC United Methodist Camp & Retreat Ministries Inc. Board of Directors. Currently serving as pastor, Ebenezer United Methodist Church.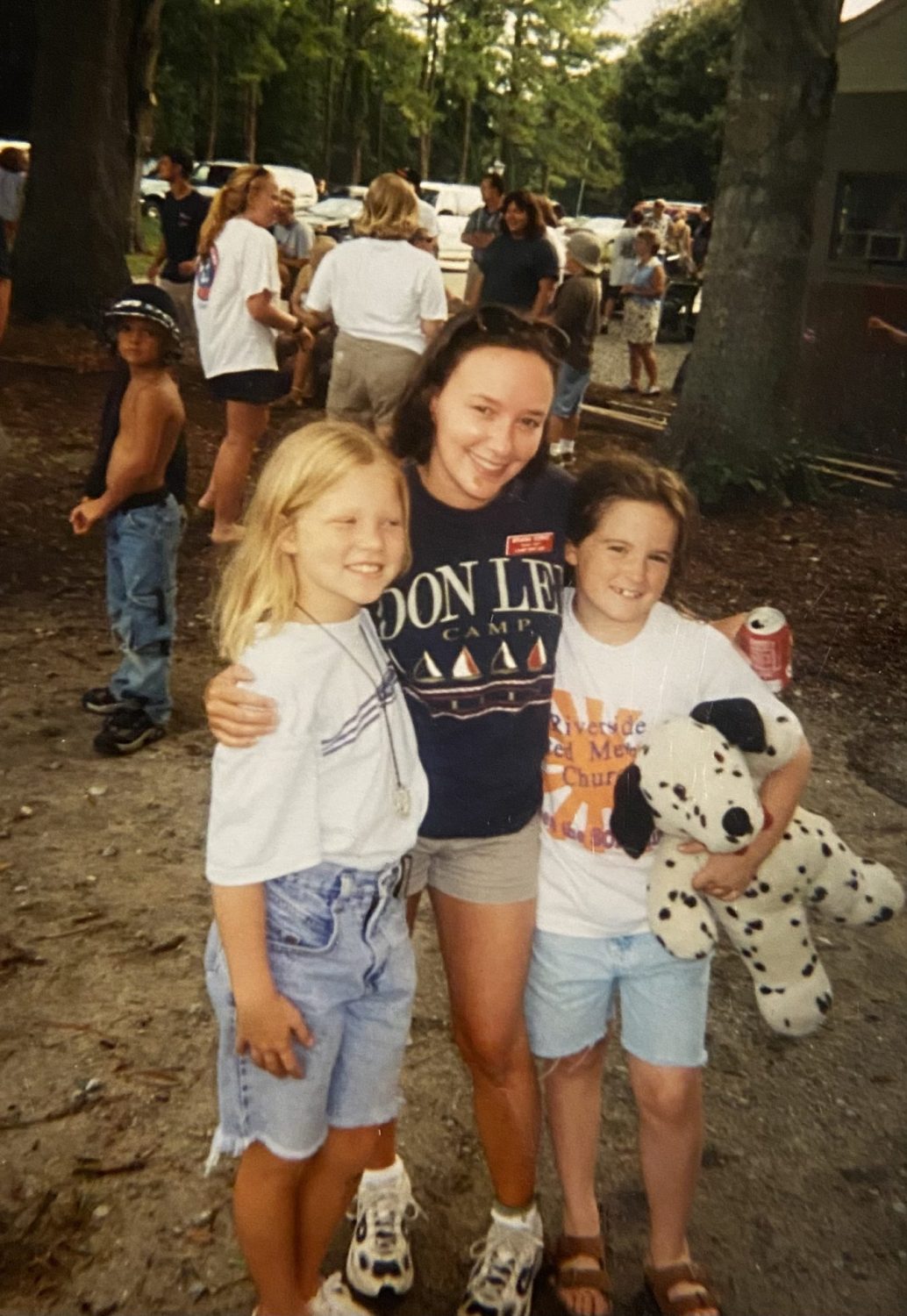 "Where did you see God today?"
This is a common question at Camp Don Lee. You might remember hearing it in a Tweeker worship, late night Vespers with your small group, or during LIT debriefing. It's a simple question that centers us and remind us of God's presence—particularly in creation and community.
Likewise, Psalm 121 is a powerful reminder of God's constant presence in our lives. The Psalmist describes how they look to God for help and find that God is always present to offer protection and comfort. It begins with the declaration and question, "I lift up my eyes to the hills, from where does my help come? My help comes from the Lord, who made heaven and earth." Throughout Psalm 121, we are reminded of God's presence and protection.
As a young camper at Don Lee, I had the opportunity to experience situations that pushed me out of my comfort zone while surrounded by a safe and loving community. Whether it was learning to sail (and being afraid of hitting the pier) or learning to communicate with a group to achieve a common goal, I had moments where I felt unsure at first but ultimately safe. I knew where to look for help. I also knew to be on the lookout for God's presence.
The psalmist also says, "The Lord is your keeper; the Lord is your shade on your right hand" (v. 5, ESV). This verse reminds us that God keeps us safe and secure. This doesn't mean we will never face challenges. But just like the shade protects us from the heat of the sun, God's presence in our lives protects us from the trials and difficulties we face.
Where do you look for help? Where do you look for God's presence. As we reflect on this psalm, we can are reminded that these elements are intertwined, and we can take comfort in knowing that God is always with us.
Prayer: Gracious God, we thank you for your constant presence in our lives. We lift our eyes to you, knowing that you are our help and our strength. As we journey through life, we will face storms and challenges. Help us to see you in unexpected places and to stay centered on your presence. Let us trust in your unfailing love and seek your guidance in all that we do. Amen. 
Submitted by: Hannah McMillan- former camper and summer staff member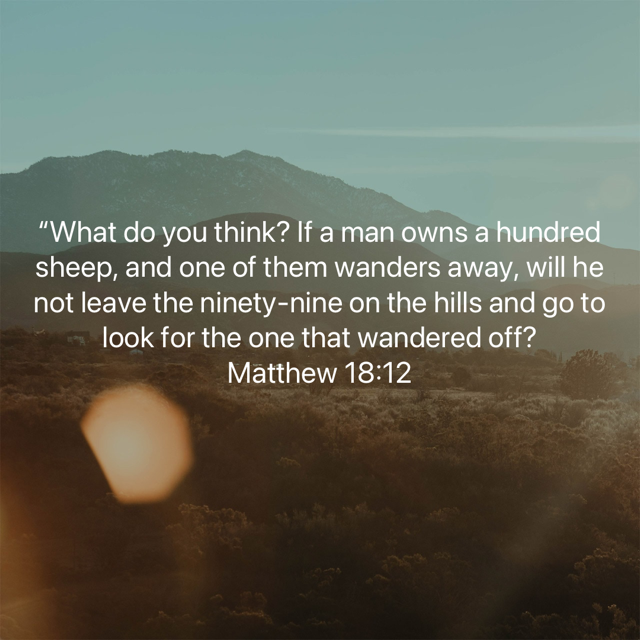 This is one of my favorite parables: The Parable of the Wandering Sheep as it is put in my Bible.  Jesus is speaking to the disciples.  Some of the disciples have recently experienced the transfiguration and it will not be much longer until Jesus enters Jerusalem celebrated as a King.  Jesus is teaching and preaching and healing constantly in these chapters in Matthew.  In this parable, Jesus says  ""What do you think? If a man owns a hundred sheep, and one of them wanders away, will he not leave the ninety-nine on the hills and go to look for the one that wandered off?" (‭‭Matthew‬ ‭18‬:‭12‬ ‭NIV‬‬)  
I think a lot of times the commentary on this parable centers us as the lost sheep. And I have certainly been a lost sheep. I have felt the love and compassion of Jesus searching for me, meeting me where I am and bringing me back to the fold.  I am truly thankful for these experiences. Today, I want to think of the ninty-nine.  The ninty-nine who were not lost, did what they were supposed to do, followed the directions of their shepherd.  I wonder how they felt? 
Did they feel it wasn't fair to be left?  Did they think the lost sheep didn't deserve to be found because it made the choices that led it astray?  The man rejoices even more upon finding the lost sheep "And if he finds it, truly I tell you, he is happier about that one sheep than about the ninety-nine that did not wander off." (‭‭Matthew‬ ‭18‬:‭13‬ ‭NIV‬‬)  We may not have thought about it this way before, but we're the other sheep jealous?  The lost sheep received the blessings and praise of the master, what did they get? 
We think "of course, I would not be jealous, I would be happy!" But I don't think that is really true. I've seen the way the world reacts and I think we as humanity have much more in common with a jealous ninty-nine then we do with the lost one.  This all just theoretical.  I have no idea how the other sheep felt, but I do know people and they can be jealous, judgemental and unwelcoming at times.   
How can we posture ourselves this lent the be like the man?  Like Jesus?  Searching for the lost, celerating their return and welcoming them into the fold?  As we practice prayer, fasting and giving this Lenten season, let us pray for the lost and broken, fast from judgment and jealously and give generously to those who are in need.  And may we celebrate extravagantly the return of even just one of Gods beloved children
Will you join me in prayer?
Gracious and Heavenly Father, help us focus on You this Lenten season, as we pray for the lost and broken, Lord give us strength to go after them as boldly as You do for the lost ones, help us see You on their face.  Lord we ask that You help us fast from judgement and jealousy this season.  Remind us that none of us deserve the love and Grace you bestow on us, it is a gift from You Lord Jesus to all.   Help us be generous, with our time, our assets and our love, for the world is full of lost sheep, and God we know you search for them, and we humbly as you to let us join You, so we can all celebrate together, in the company of heaven, with all of God's children.  Amen.  
Submitted by: Julia Royall Johnson - former summer staff, Administrative & Program Specialist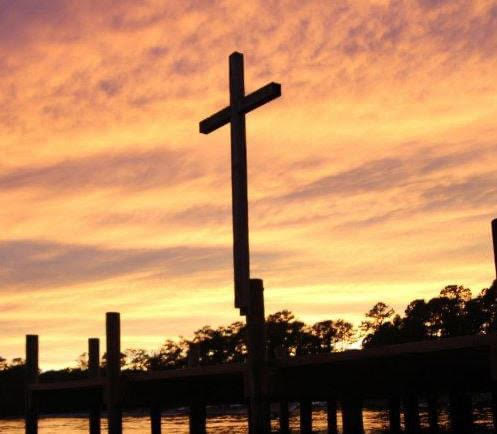 "How do you know God is real?" the young boy asked as our group was having vespers on the end of the pier. The answer came quickly: "how can you look at the beauty of this place- the river, the stars, and the moon- and possibly doubt that God is real." A wonderful discussion about the wonders of God's creation and the beauty of our world followed, and soon any doubts that existed before were erased.
I was reminded of this story when I read Psalms 19. It states "the heavens declare the glory of God: the skies proclaim the work of his hands." As I reflected on this lesson I was reminded of the many examples the heavens declaring the glory of God in the skies over the special spots on the Neuse River.
At Camp Don Lee we are able to encounter many of those wonders: from laying on the pier looking at the stars while hearing the water lap up against the pilings, watching the moon rise over the river, beginning our day with song and prayer at morning watch sometimes catching the sunrise, and the ultimate worship experience as the sun is setting. The sky and river often take on a magnitude of colors and a peacefulness and calmness come over the river bank. In these moments there is no question that God is in this place.
Many people have come to know God and grow in their faith at Camp Don Lee. It's a simple place, but rich in the beauty of nature. With all of the opportunities that God provides for us to enjoy the beauty of His creation, it is no wonder that so many people say they feel closer to God at camp than any other place. In this time of Lent as we reflect and seek to renew our faith, take time to look to the heavens to see the beauty that God has put before us. Surely the heavens declare the glory of God.
Prayer: Creator God, Who has filled the world with beauty. Open our eyes to the gracious beauty around us. Help us to rejoice in the whole creation and to use the gift of the Spirit to make you known. In your precious and holy name, Amen
Submitted by: Phyllis Williams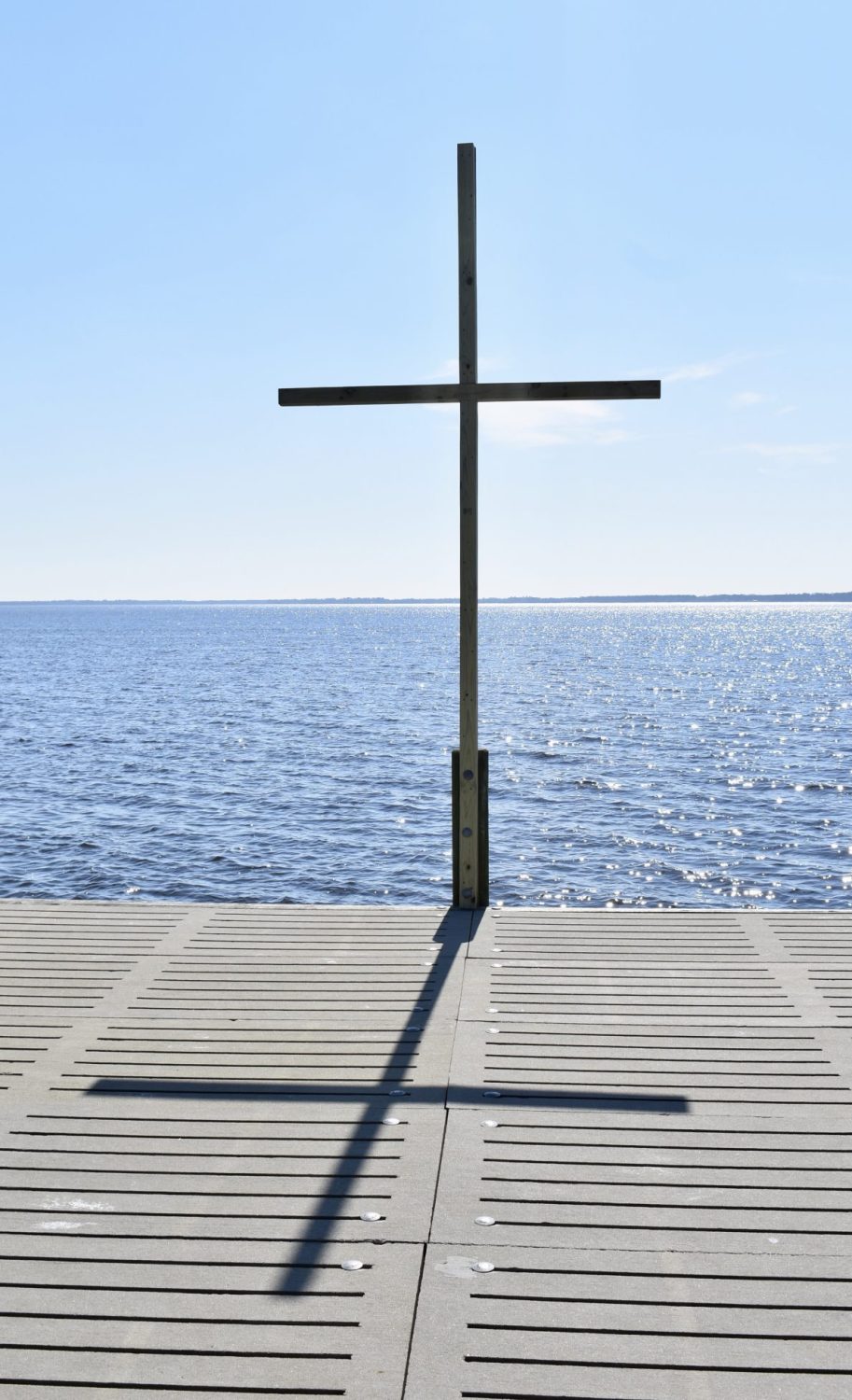 But the Lord said, "You have been concerned about this plant, though you did not tend it or make it grow. It sprang up overnight and died overnight" Jonah 4:10
Is it right for us to be angry? God said to Jonah, you've been concerned about this plant but you have not cared for it. Are there things in our life that we are angry about, yet we have not taken the time to foster and grow? 
In these verses, God is being a coach, helping us grow. When Jonah is angry with God, he is wanting God to give him the answers without putting any work in himself. As we know, our God is much more merciful than that, much more patient than that. God is wanting us to find the answers, with Him alongside us, guiding the way. 
Have you ever heard the phrase: give a man a fish, and you feed him for a day; teach a man to fish, you will feed him for a lifetime. God wants us to be spiritually filled for a lifetime, not just a day. 
It is more important than ever to turn to prayer in our times of struggle, but what are we praying for? Are we asking for a quick fix, or are we praying for a patient guiding hand to help us show and share mercy the way He calls us to? 
Prayer: Merciful God, we ask you to turn our moments of trial to moments of mercy. Help us be spiritually filled for a lifetime. We turn to you, broken and angry, and ask you to help us grow. We thank you for your mercy, and we pray to show mercy as you've taught us to those around us. Amen. 
Submitted by: Kathryn Wynne- former summer staff, Marketing & Communications Coordinator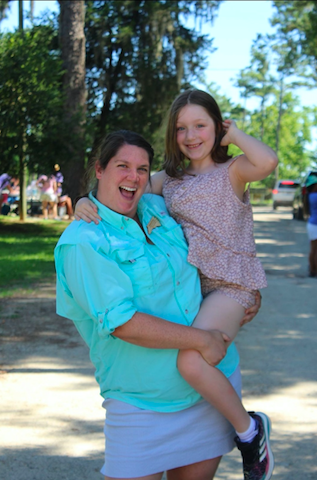 One of my favorite things about camp is that you get to embrace your inner child no matter what age you are. Every summer my favorite thing is to go to the pool and jump off the high dive. Not only does it give me pure joy but the campers also love to see me having fun.
Jesus reminds us in this passage to be more like children. But what does that mean? To me it means that I need to let the weight of the world go and to enjoy life. It also means that I need to lean on God more like children lean on the leaders in their life. But mostly it reminds me how important children are to the future of the world!
Verse 6-7 state: If anyone causes one of these little ones—those who believe in me—to stumble, it would be better for them to have a large millstone hung around their neck and to be drowned in the depths of the sea. Woe to the world because of the things that cause people to stumble! Such things must come, but woe to the person through whom they come!
We are called to be examples for one another. Jesus is reminding us here that children look at our every move and we can't lead them astray. We need to build them up, we need to understand them, and we need to walk with them in their relationship with God.
We are all called to make disciples for the transformation of the world but are we creating space for children to transform the world?
Prayer: Creator God, Thank you for creating spaces in this world for us to remember what it is like to be a child. Help us to listen and learn from the children around us so that we can continue to transform the world. I pray that we all remember that we are children of God and that you created each and everyone of us for greatness. Amen
Submitted by: Mykela Bricka - former Duke Divinity Intern, Faith Formation & Retreats Coordinator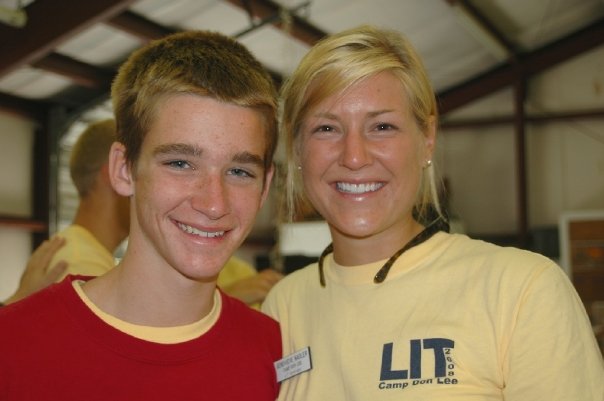 Most people I know who were able to attend Camp Don Lee as teenagers for a multi-week summer camp program have some sort of story that reigns supreme in their memory from one of the trips. I would say that 9 times out of 10 this story lives on, not because everything went swimmingly, but because there was some sort of adversity that the GROUP had to overcome together.
A summer storm brewed on the horizon and the group knew they had to hunker down to get through it. The spaghetti sauce was accidentally left behind on the camping trip, so we made up the most delicious, albeit weirdest, meal out of what we had. The funny and low-risk "sufferings" that groups must get through in summer camp feel like tiny experiments in how we get through the bigger sufferings that we may encounter once camp ends.
In the passage from Hebrews we are reminded of the humanity of Christ, "the Savior took on flesh and blood" from verse 14 in The Message Paraphrase. I love that this season of lent invites to us meditate on the humanity of Christ. If I'm honest, I'm more prone to focusing on Christ's divinity.
A friend of mine says that Ash Wednesday is her favorite day of the whole year because it's a day where we are all given permission to be fully human and given permission-even encouraged- to tell the truth about our limits: "From dust to dust."
In his 1910 "Man in the Arena" speech ,Theodore Roosevelt says:
"It is not the critic who counts; not the man who points out how the strong man stumbles, or where the doer of deeds could have done them better. The credit belongs to the man who is actually in the arena, whose face is marred by dust and sweat and blood; who strives valiantly; who errs, who comes short again and again, because there is no effort without error and shortcoming; but who does actually strive to do the deeds; who knows great enthusiasms, the great devotions; who spends himself in a worthy cause; who at the best knows in the end the triumph of high achievement, and who at the worst, if he fails, at least fails while daring greatly, so that his place shall never be with those cold and timid souls who neither know victory nor defeat."
May we all be reminded that Christ took on flesh and blood and got in the arena of being human with us not to judge us, but to be with us and save us. May we find comfort in knowing that Christ intimately understands suffering. And may we remember that Christ is indeed with us, even on the journey we find ourselves on today.
"Spirituality is the work of forgiving the world for being imperfect and consenting to live in it anyway with an open heart." –Danya Ruttenberg, Nurture the Wow
Prayer: God who got everything started and keeps everything going, Open our hearts to the suffering of those around us and to recalibrate our own understanding of our sufferings. We thank you that Jesus Christ has been in the arena with us, understanding every detail of human life. Give us the strength and wisdom to tell the truth about our limits, knowing that you created and called us to community in the body of Christ. To you, God be the glory. We pray in the name of Jesus our Savior. Amen. 
Submitted by: Genevieve Brooks- Former camper, summer staff member, and full-time summer program director
Day 2: Romans 1:1-7
Greetings from Paul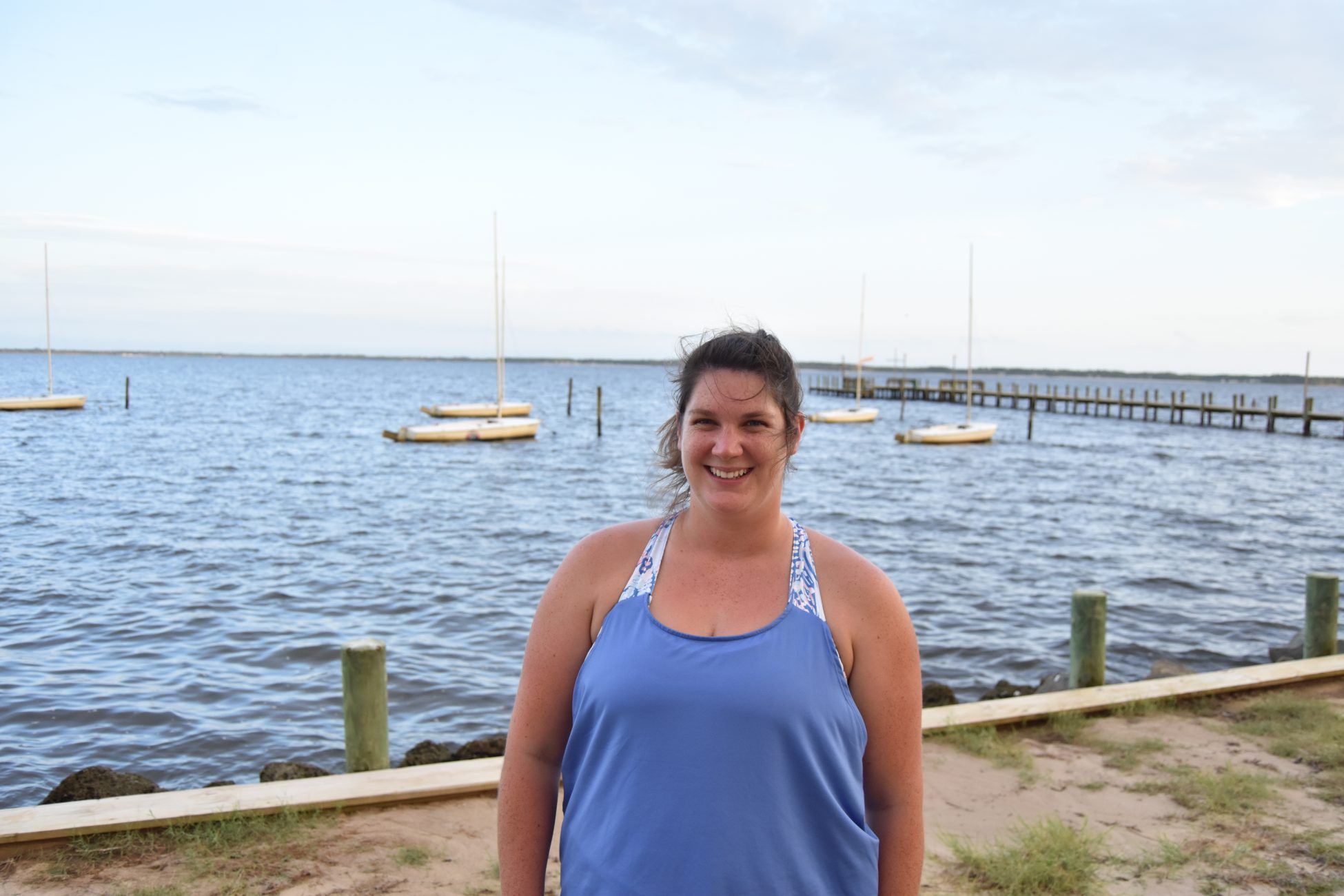 1 This letter is from Paul, a slave of Christ Jesus, chosen by God to be an apostle and sent out to preach his Good News. 2 God promised this Good News long ago through his prophets in the holy Scriptures. 3 The Good News is about his Son. In his earthly life he was born into King David's family line, 4 and he was shown to be[a] the Son of God when he was raised from the dead by the power of the Holy Spirit.[b] He is Jesus Christ our Lord. 5 Through Christ, God has given us the privilege[c] and authority as apostles to tell Gentiles everywhere what God has done for them, so that they will believe and obey him, bringing glory to his name.
6 And you are included among those Gentiles who have been called to belong to Jesus Christ. 7 I am writing to all of you in Rome who are loved by God and are called to be his own holy people.
May God our Father and the Lord Jesus Christ give you grace and peace.
Today's passage is a letter from Paul reminding us that we are all called to be servants for Christ. We are all called to be God's holy people but how often do we forget that? How often do we get caught up in the little things in our day to day life that put us in a bad mood? Did someone cut you off on your drive to work today? Did you spill your coffee in your lap? Did you get a late start this morning and struggle to get the kids to school on time?
We often have days that seem to just truly stink. But in those moments we forget about the privilege and authority that God has given us. We have the privilege to be a light for God, to remind people that even when the days seem tough that we belong to Jesus Christ. We belong to a God that through the Holy Spirit raised his Son from the dead.
How are you, who is called to be God's own people, serving God? How are you receiving grace and peace and showing that grace to the people around you? How will you over the next 39 days reflect on your relationship with God and continue to grow in that relationship?
Let's remember that even in the darkness there is light….the light of God is always shining, so let's absorb that light and spread the love of Christ.
Prayer: God of grace and peace, thank you for choosing us to be your people. Help us to show the love and grace to others that you show us daily. Fill us with your love throughout this Lenten season and help us use the gifts you have given us to further the kingdom of God. In your precious and holy name, Amen.
Submitted by: Mykela Bricka- Duke Divinity Intern 2019, Faith Formation & Retreats Coordinator
Day 1: Joel 2:1-2, 12-1
"This is why the Lord says, "Turn to me now, while there is time! Give me your hearts." Joel 2:12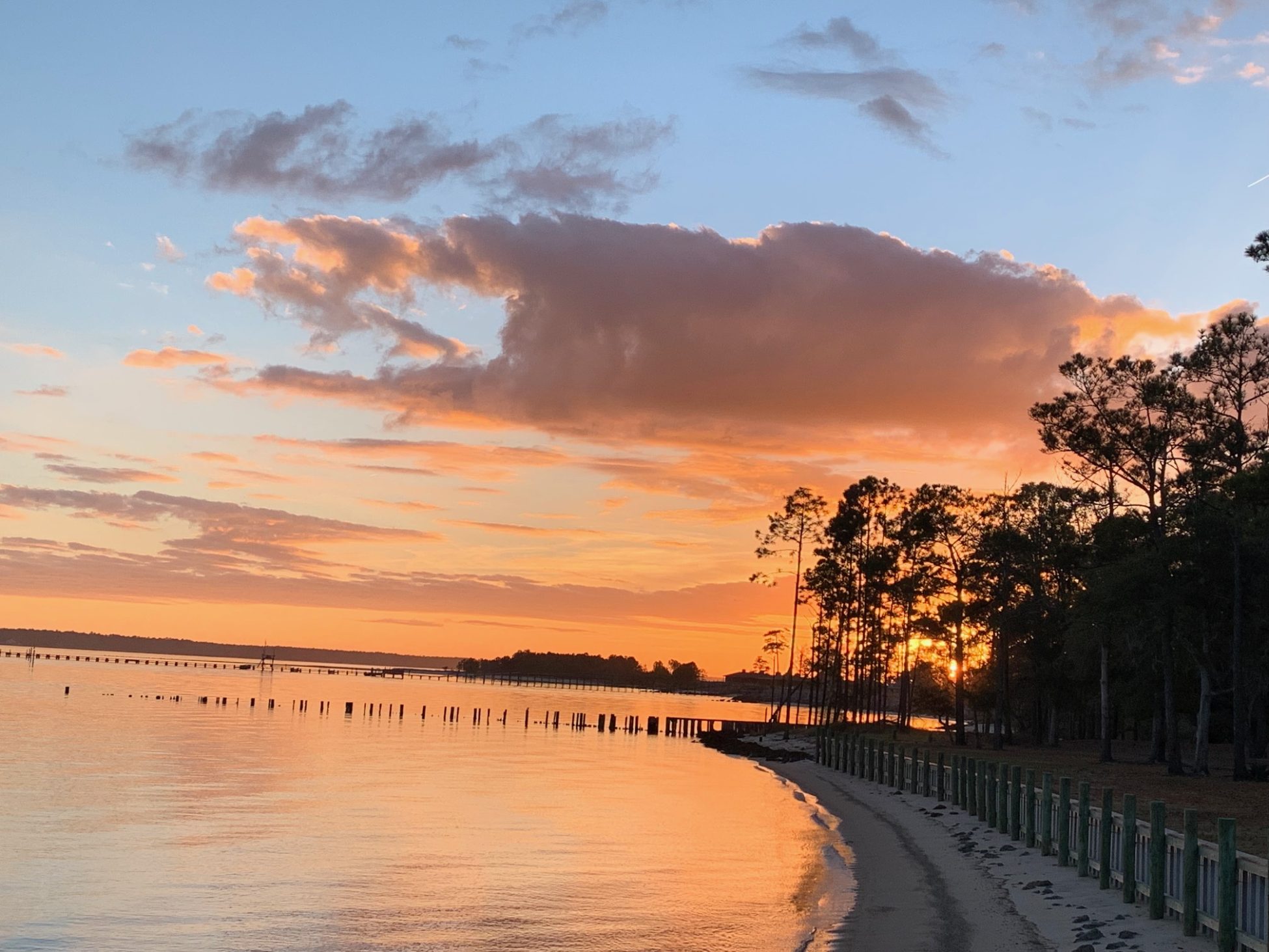 Thank you for joining this Lenten devotion journey as we prepare together for 40 days of prayer and repentance with a camp community that spans 75 years and thousands of people who have experienced God's presence at Camp Don Lee. The Holy Spirit moves through the wind and the water and the people who have served this ministry over time and our many, many campers. Although our camp community is scattered across the country, it is my prayer that we will be renewed in our faith and commitment to Christ through this time together.
Today's passage finds God's people in the midst of calamity and chaos with a plague of locusts destroying the land and crops. Can we relate today to calamity and chaos? It may look different---pandemic, war, natural disasters, social injustice---but I would imagine the stress and feelings of hopelessness are similar. In our contemporary culture, do we scramble on how to respond by listening more to the internet, cultural commentary and politicians or are we truly listening to God in His word?
The prophet Joel admonishes the people to turn to God with fasting, weeping and mourning. As we begin our Lenten journey, we are called to pray, to repent and confess our sins to Jesus so we can draw closer to Him. We are thankful to serve a God who is gracious and merciful and not easily angered. "He is filled with kindness and is eager not to punish you." Joel 2:13. 
Just as Joel told the people to repent and reconcile with God, today many of us will mark the beginning of Lent by attending an Ash Wednesday service. This solemn day reminds us of our own mortality, our need to repent and reconcile to God and that Christ died for our sins so we may have eternal life with him. 
In our own time of calamity and chaos, we are reminded that God is in control and loves those who repent and turn their hearts to Him, just as the prophet Joel shared with people thousands of years ago.
Prayer: Creator God, I confess I have fallen short of showing my devotion and love for you when I have not loved my neighbor or heard the cry of the needy. Lord, I give you my heart. Help me to grow closer to you in this Lenten season through prayer and sacrifice, focusing on Christ's life and teachings. Amen.
Submitted by: Kate Metts - past camper, staff member, camper parent, current director